Latest New car price in Nepal 2022
CLICK THE BRAND LOGO FOR CAR PRICE IN NEPAL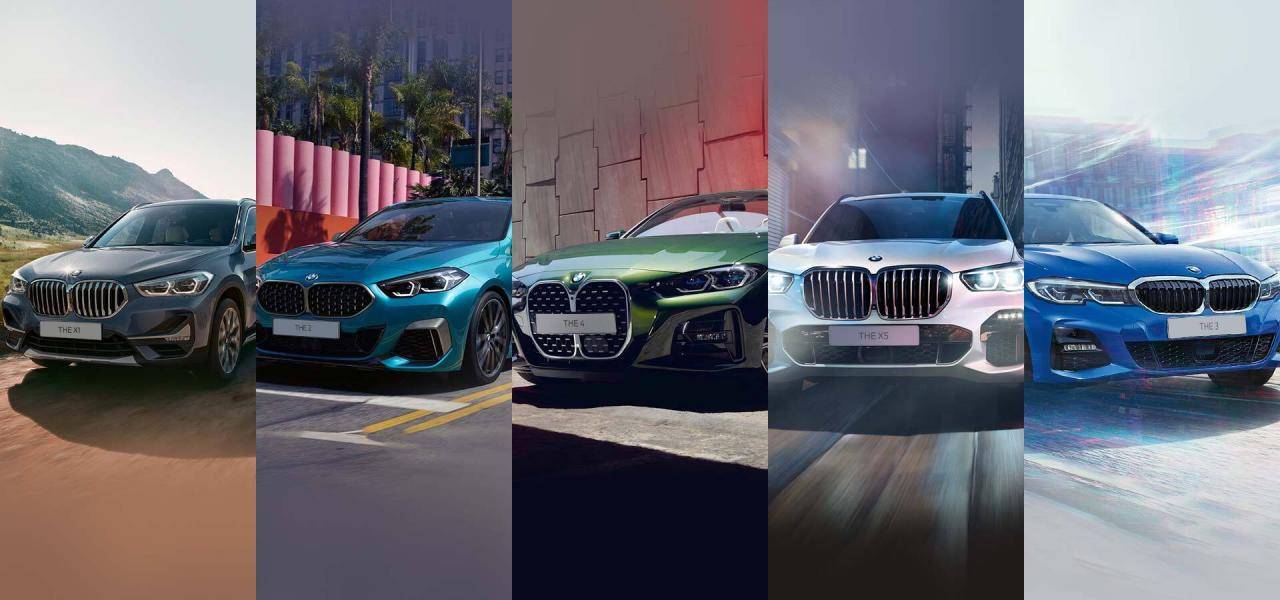 BMW a global brand, it is a German multinational company with headquarters in Munich, Bavaria. It stands for "Bayerische Motoren Werke". Originally it used to produce aircraft engines. However lately, it is producing cars and motorcycles. In 2015 itself, it manufactured over 2 million motor vehicles. The company owns other popular brands such as Mini and Rolls Royce. The circular blue and white BMW logo or roundel evolved from the circular Rapp Motorenwerke company logo, which featured a black ring bearing the company name surrounding the company logo on a plinth a horse's head joined. The current iteration of the logo was introduced in 2020, removing 3D effects that had been used in renderings of the logo, and also removing the black outline surrounding the rondel.

Datsun cars in Nepal are distributed by Pioneer Moto Corp Private Limited. This brand is manufactured by the Nissan car company. Datsun's production began back in 1931. However, in 1986, Nissan stopped its production. It re-launched Datsun in 2013 as a low-cost car brand targeting budget customers. The Datsun brand was re-launched in New Delhi with its product "Datsun Go" in early 2014. It entered in Nepalese market in 2014 itself. It is high on mileage and low on budget, which makes it everyone's choice in Nepal.
As established in 1986 Sokon Group started its business in the spring, shock-absorber & motorcycle and today has grown its business into intelligent auto R&D, Manufacture, and Sales as a comprehensive international car maker. Since 2005 DFSK has started to export, until now it has accumulatively exported 350,000 units in more than 70 countries. DFSK mini-vehicle has ranked No. 1 among China's Mini-vehicle export for consecutive six years. DFSK cars in Nepal are distributed by Kuzu Nepal Pvt. Ltd. DFSK has attained the certification for EURO III, EURO IV, EURO V, EURO VI, and WVTA (Whole Vehicle Type Approval).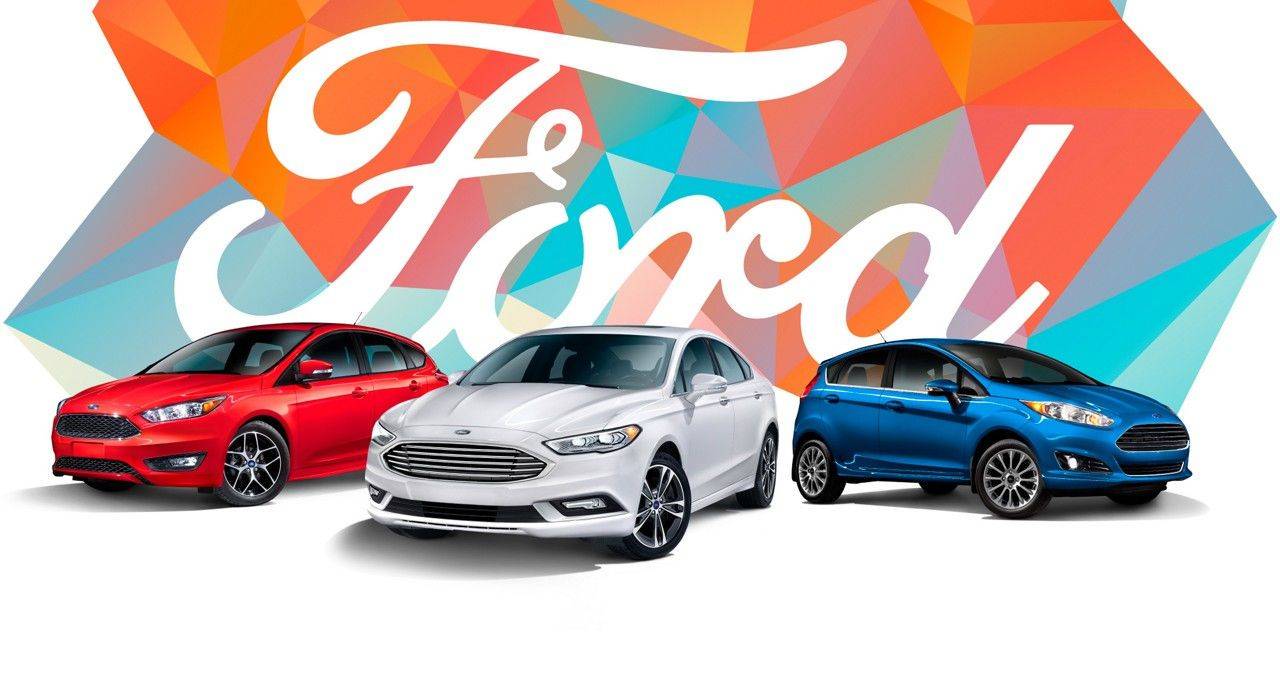 Ford Motor Company, commonly known as Ford, is an American multinational automaker that has its main headquarters in Dearborn, Michigan, a suburb of Detroit. It was founded by Henry Ford and incorporated on June 16, 1903. Ford is the second-largest U.S.-based automaker (behind General Motors) and the fifth-largest in the world. Ford Motor Company sells a broad range of automobiles under the Ford marque worldwide, and an additional range of luxury automobiles under the Lincoln marque in the United States. Go Automobile, partnering with global automobile industry leader, made its products accessible to people in Nepal. The company is committed to bringing in first-class customer service both in its showroom and service centers.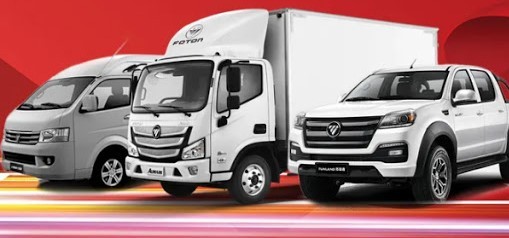 MAW Vriddhi, is the authorized distributor of Foton commercial vehicles in Nepal. FOTON MOTOR GROUP is a leading automobile manufacturing company dealing in commercial vehicles like trucks, buses, sport utility vehicles, and agricultural machinery. It was established on August 28, 1996, and is headquartered in Beijing, China. It is a principal subsidiary of the BAIC Group (officially Beijing Automotive Industry Holding Co., Ltd.), a Chinese state-owned enterprise and holding company of several automobile and machine manufacturers in China. It has sold its products to more than 110 countries and regions across the world, developing into a state-owned internationalized leading manufacturer of commercial vehicles in China.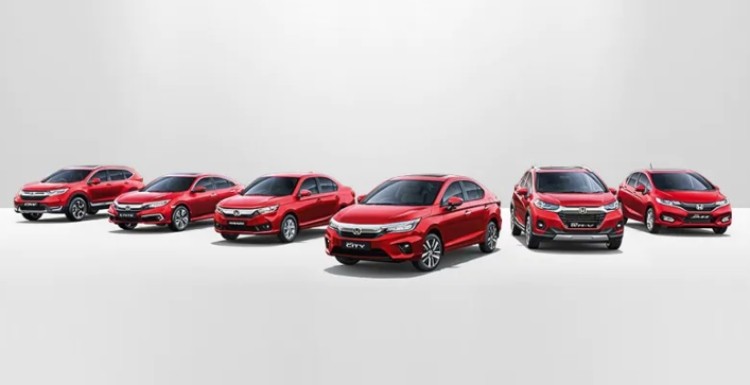 Honda cars in Nepal are distributed by Syakar Trading Company Private Limited. Established in 1976, it was formerly known as Syakar Company Limited. It is the sole authorized dealer of Honda motorcycles, scooters, and power products. The Honda Motor Company, Ltd. is a Japanese public multinational conglomerate manufacturer of automobiles, motorcycles, and power equipment, headquartered in Minato, Tokyo, Japan. The Honda Life represented Honda's efforts in competing in the car segment, offering sedan, delivery van, and small pick-up platforms on a shared chassis.

Hyundai cars & SUVs in Nepal are distributed by Laxmi Intercontinental Private Limited, which is its authorized sole dealer. Laxmi Intercontinental started in February 2009 by importing various models of Hyundai Cars. It is one of the key players in the passenger car market segment. It is known for reliability, fuel efficiency, and good resale value. The company has been providing state-of-art service to its customers along with certified technical staff. They even train their staffs at the regional level training academy in South Asia apart from Hyundai Training Academy located at Lalitpur.

ISUZU Motors, founded in 1916 in Japan, is one of the world's leading automobile manufacturers with a dominant presence in the commercial vehicle, utility vehicle, and diesel engine segments. The company's commitment to safety, reliability, engine durability and efficiency, along with the ability to develop market-specific products makes it a global role model. Isuzu car & pickup vehicles in Nepal are distributed by Continental Trading Enterprises Private Limited. which is a subsidiary of Continental Group. SUZU is among the few companies in the world that have developed its own electronic control software for its engines, in-house.
JAGUAR

Jaguar is the luxury vehicle brand of Jaguar Land Rover, a British multinational car manufacturer with its headquarters in Whitley, Coventry, England. Jaguar Cars were the company that was responsible for the production of Jaguar cars until its operations were fully merged with those of Land Rover to form Jaguar Land Rover on 1 January 2013. Jaguar has been making luxurious sedans and athletic sports cars for decades. Ford owned Jaguar Cars, also buying Land Rover in 2000, until 2008 when it sold both to Tata Motors. Tata created Jaguar Land Rover as a subsidiary holding company.

Jeep is a brand of the American automobile and a division of Stellantis. Jeep has been part of Chrysler since 1987, when Chrysler acquired the Jeep brand, along with remaining assets, from its previous owner American Motors Corporation. Initially, Jeep produced pickup trucks, small vans, and few roadsters. Slowly it moved into the luxury SUV segment. Military jeeps used during World War II are what established Jeep as a brand with its unique style statement/design. Jeep cars or SUVs are distributed by Life Automobile Private Limited, which is the authorized importer of Jeep vehicles in Nepal. In Nepal, Jeep doesn't have a long history of official presence but the brand carries a very long history globally.

Kia Corporation, commonly known as Kia formerly known as Kyungsung Precision Industry, and Kia Motors Corporation), is a South Korean multinational automobile manufacturer headquartered in Seoul. Kia Motors, a subsidiary of Hyundai Motors Corp and a Korean brand, is one of the largest automobile makers. Known for its unique family face which comes with a signature grill also known as Tiger Nose, its car is simple yet elegant with its straight-line design. Kia Motors cars & SUVs in Nepal are solely distributed by Continental Trading Enterprises Private Limited. Kia cars are particularly known for being a young, vibrant, and reliable brand with quality built & design.

Land Rover is a British brand of predominantly four-wheel-drive and off-road capable vehicles, owned by multinational car manufacturer Jaguar Land Rover(JLR) since 2008 a subsidiary of India's Tata Motors. Jaguar Land Rover is unique in the global automotive industry. Designers of peerless models, an unrivaled understanding of the future luxury needs of its customers, emotionally rich brand equity, a spirit of Britishness, and unrivaled access to leading global players in technology and sustainability within the wider Tata Group. Land Rover SUVs or cars in Nepal are distributed by Kishore Gears Pvt. Over time, Land Rover grew to encompass a consistently growing range of four-wheel-drive vehicles.

Mahindra Cars & SUVs in Nepal are distributed by Agni Incorporated Private Limited. Agni began its automobile business in 1991 as authorized distributors of Mahindra. It started by selling tractors and MUVs. The launch of Armada in Nepal is what Mahindra sees as a game-changer in their growth path, after which they never had to look back. Today, it is the leading utility automobile distributor in the country with Scorpio being the most favorite of their product.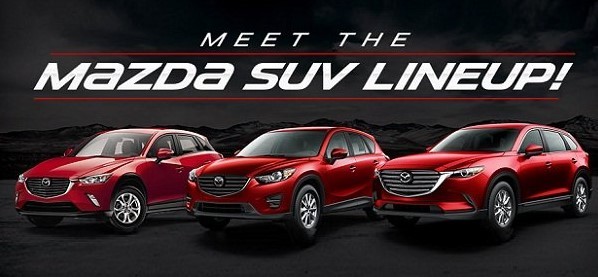 The Mazda Motor Corporation is a Japanese multinational automaker based in Fuchū, Aki District, Hiroshima Prefecture, Japan. In 2015, Mazda produced 1.5 million vehicles for global sales, the majority of which (nearly 1 million) were produced in the company's Japanese plants, with the remainder coming from a variety of other plants worldwide. The name Mazda came into existence with the production of the company's first three-wheeled trucks. Other candidates for a model name included Sumera-Go, Tenshi-Go, and more. Mazda's Brand Essence is "Celebrate Driving" delivered by Mazda is not just about driving performance. Choosing a Mazda prize the owner with confidence and pride leading up to urge to take on new challenges.

Mercedes Benz as a global brand is owned by German Multinational Automotive Company – Daimler AG. Mercedes Benz, is very popular worldwide for its luxury vehicles, particularly classic elegant sedan cars. Apart from that Mercedes Benz has luxury SUVs, buses, coaches, and lorries. Mercedes Benz Sedan cars & SUVs in Nepal are distributed by Deepak Gautam & Company Private Limited. This company, operating together with Kishore Gears Private Limited, imports luxury vehicles in Nepal as per the customer demand.

MG stands for Morris Garages. MG was first introduced in 1924 in the UK. However, it was subsequently acquired by Chinese Automobile company SAIC in 2006. The British legend, MG Motors, with more than 90 years of history in the European and global market is nowhere in Nepal. The new range of MG models, that have been designed and engineered at our site in Longbridge, Birmingham, include the MG GS and MG ZS. MG cars & SUVs in Nepal are distributed by Paramount Motors Private Limited, which is the authorized sole dealer of MG Motors in Nepal.

With a history of near about 100 years, it has produced some of the most innovative cars in the world to this date. Mitsubishi Motors, part of Mitsubishi Group, is a Japanese multinational automotive company. In Japanese, "Mitsu" means "three" and "hishi" means water chestnut. When combined, it's pronounced as "Mitsubishi". It is the sixth biggest auto manufacturer in Japan and sixteenth worldwide. Since Nissan & Renault had already formed an alliance; Mitsubishi is now part of that alliance. Apart from cars, Mitsubishi Motors produces buses, trucks, and heavy equipment. Mitsubishi cars in Nepal are exclusively distributed by Leon Motors Private Limited.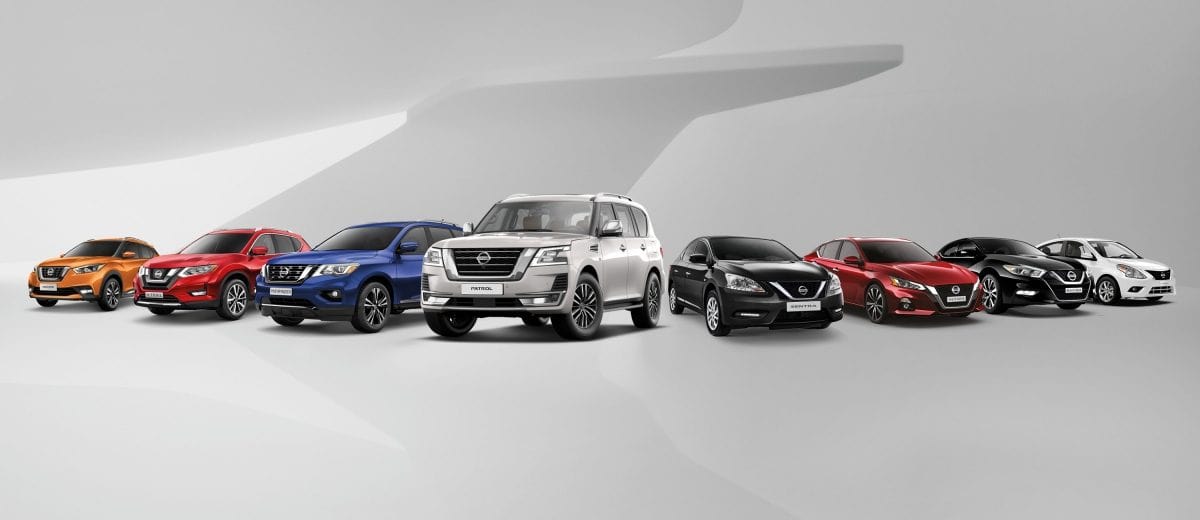 Nissan cars are products of a Japanese multinational company i.e. Nissan Motor Company Limited. Its headquarter is in Nishi-ku, Yokohama. It is part of the Nissan-Renault-Mitsubishi Alliance where they hold a share of each other. Nissan is the largest manufacturer of Electric Vehicles (EV) worldwide, with Nissan Leaf being their top-selling electric car. Taken together, the Renault–Nissan Alliance was the world's fourth-largest automaker Nissan is the leading Japanese brand in China, Russia, and Mexico. Nissan cars in Nepal are distributed by Pioneer Motocorp Private Limited. Though the manufacturing company of Nissan came in 1911, the brand was born in the 1930s. Since then, Nissan has evolved as a strong brand over the course of time.

Peugeot is known for the high class of cars with stylish looks. It has won many international awards for its motor vehicles. Some of these awards include the European car of the year. Peugeot cars are quite reliable considering the fact that some of its models from the 1950s & 60s are still running in Africa & Cuba. For over a century, it has taken part in motorsports as well. The authorized distributors of Peugeot vehicles are distributed by Shangrila Motors Private Limited which is part of the esteemed Golchha Organization in Nepal.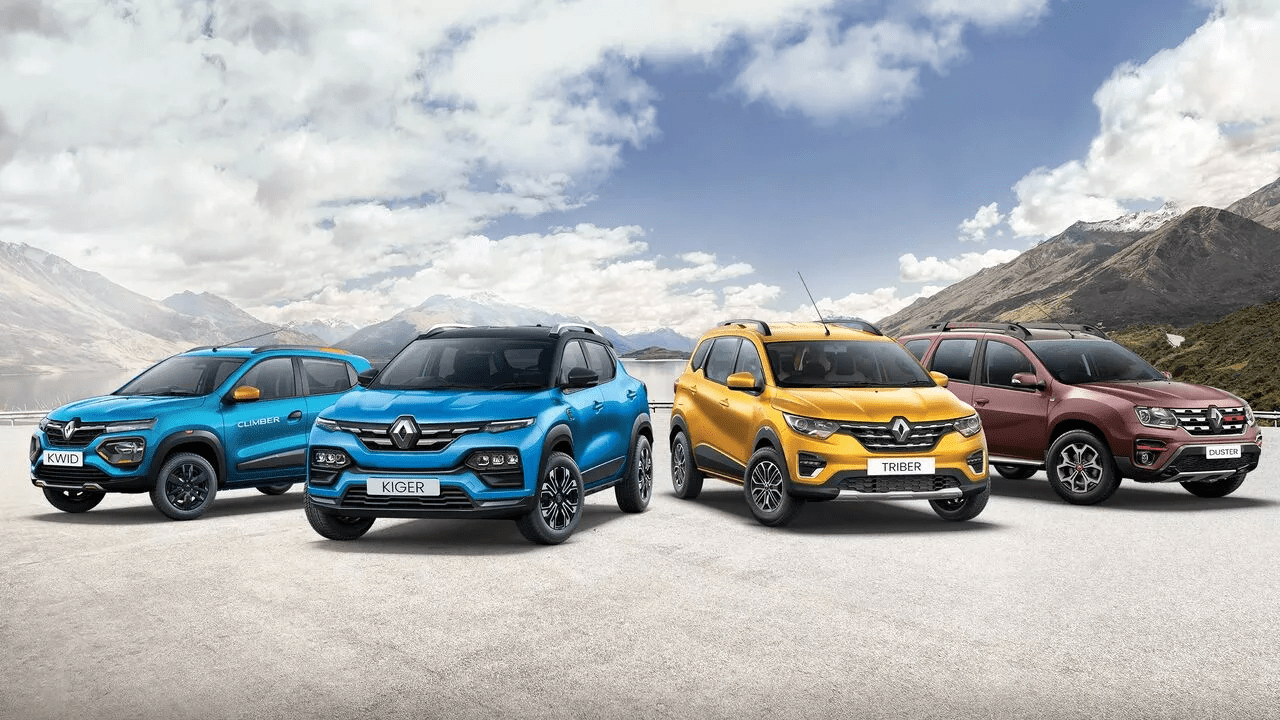 Groupe Renault is a French multinational automobile manufacturer established in 1899. The company produces a range of cars and vans, and in the past has manufactured trucks, tractors, tanks, buses/coaches, aircraft and aircraft engines, and auto rail vehicles. Renault Car in Nepal is distributed by Advanced Automobiles Private Limited, which is part of Vishal Group has a history of over 50years, and has been a prominent importer & distributor of various international brands.

Skoda cars in Nepal are distributed by MAW Enterprises Private Limited.Škoda Auto or shortly known as Škoda, is a Czech automobile manufacturing company. It was founded in 1895 as Laurin & Klement with headquarter in Mladá Boleslav. In 2000, it was fully owned by Volkswagen Group. Since then, it is the subsidiary company of Volkswagen, focusing on entry-level cars. However, over the period, Skoda cars have become popular in the high-to-middle class market. Therefore, it overlaps with some of the mid-high range products of Volkswagen cars. It was able to make sales of 1.13 million worldwide in 2016, which is increasing every year. It also takes part in motorsports such as World Rally Championship.
"SUBARU" is a Japanese term representing an open star cluster in Taurus "Pleiades". The name SUBARU contains the hope that the six companies are united in harmony and achieve great success. As both an aircraft manufacturer and the maker of popular automobiles, Subaru Corporation is in a unique position to pursue the highest standards in Subaru automobile development. The Subaru's have the highest loyalty factor in the world, consistently win many accolades like SUVs', having "highest ground clearance" in its class, and "the highest Safety rating".

Tata Motors Limited is an automobile company, founded in 1945 who manufactured its first vehicle in 1954 collaborating with the Daimler-Benz company. It is a leading vehicle manufacturing company globally. The Company manufactures automobile products like vans, buses, sports cars, passenger vehicles whose headquarter is in Mumbai, India. They use some of the world's most advanced technology and system to check and control emissions. Sipradi Trading Pvt.Ltd is the authorized and largest distributor of Tata Motors in Nepal. The company has been providing services, spare parts, vehicles in Nepal since 1982. Tata Motors is considered to be a perfect fit for the roads of Nepal.
The Toyota Motor Corporation, commonly known as Toyota is a Japanese multinational automotive manufacturer headquartered in Toyota, Aichi, Japan. It was founded by Kiichiro Toyoda and incorporated on August 28, 1937. Toyota is the largest automobile manufacturer in the world and the first automobile manufacturer to produce more than 10 million vehicles per year. Toyota is the global market leader in sales of hybrid electric vehicles, and one of the largest companies to encourage the mass-market adoption of hybrid vehicles across the globe. Toyota car & SUV in Nepal is distributed by United Traders Syndicate Private Limited (UTS). It is part of Vaidya's Organization of Industries & Trading Houses (VOITH).
TESLA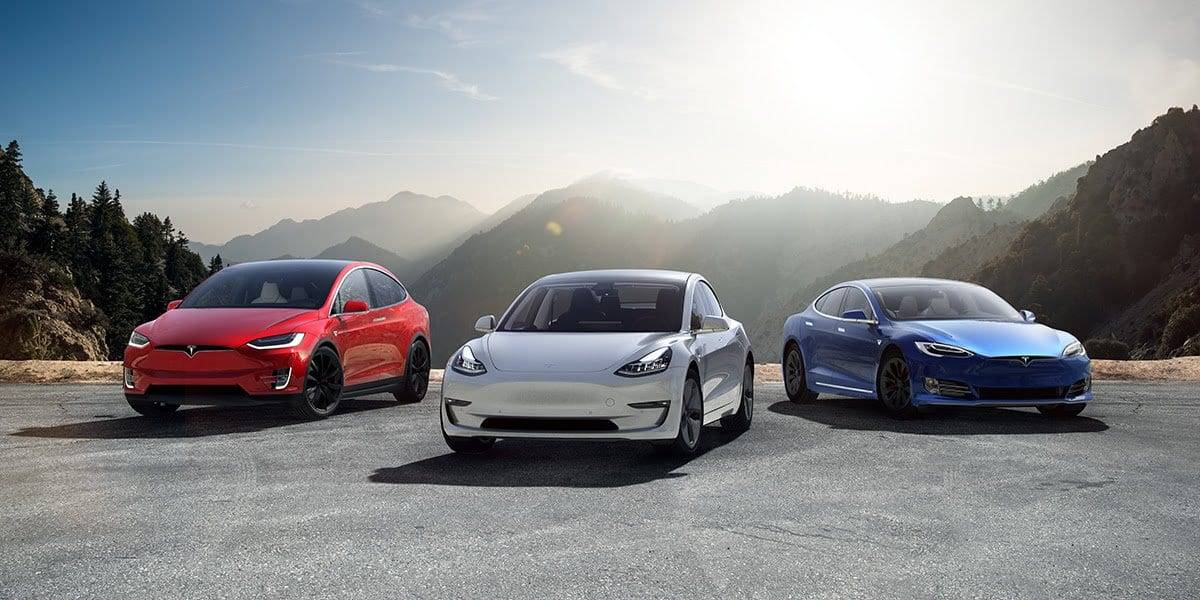 Tesla ranked as the world's best-selling plug-in and battery electric passenger car manufacturer in 2019, with a market share of 17% of the plug-in segment and 23% of the battery-electric segment. Tesla is an American electric vehicle and clean energy company based in Palo Alto, California. Tesla's current products include electric cars, battery energy storage from home to grid-scale, solar panels, and solar roof tiles products and services. Founded in July 2003 as Tesla Motors, the company's name is a tribute to inventor and electrical engineer Nikola Tesla. The purpose of Tesla is to help promote the move to sustainable transport and energy, obtained through electric vehicles and solar power.

Volkswagen (VW) as a global brand, is a German company founded in 1937. Its headquarter is located in Wolfsburg, Germany. In the German language, Volkswagen means "people's car". Volkswagen, the flagship marque of Volkswagen. The group owns and manufactures multiple renowned brands of cars and trucks such as Audi, Bentley, Bugatti, Lamborghini, MAN, Porsche, Scania, SEAT, and Škoda. Volkswagen cars in Nepal are distributed by Pooja International Nepal Private Limited. The company is part of Vishal Group which in the past used to sell Suzuki motorbikes as well.