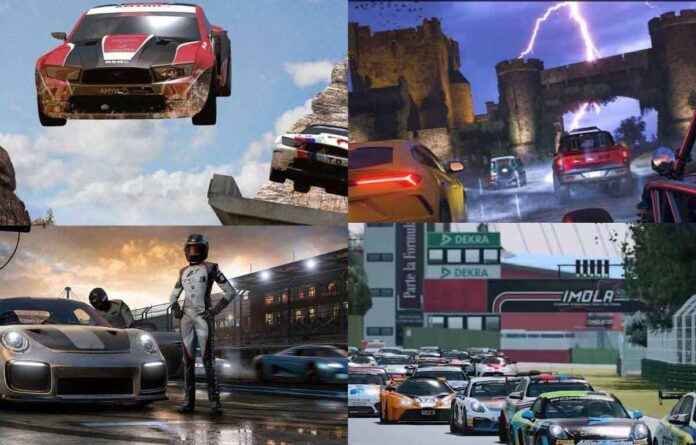 Are you fond of car racing games pc?
There are various intense, and realistic car racing games available in the market for PC, Playstation, Xbox, and many other gaming consoles. Different platforms have different gaming dynamics, graphics, presentation, racing intensity, and overall gaming experience.
You can find car racing games as per your requirement, taste, and expertise. But you must be wondering how to find the best car racing games pc from numerous options available.
That is why we have produced the list of the top 20 best car racing games pc in 2022 to make it easier for you to choose the best one that meets your requirement.
Top 20 Best Car Racing Games PC in 2022
Forza Horizon 4
The Forza Horizon 4, developed by Playground Games, and Turn 10 Studios, is one of the popular car racing games pc in 2021 as it features dynamic seasons that influence gameplay. This new game allows to unlock new events and routes, impacting driving conditions, and transforming open-world exploration – all in native 4K and HDR.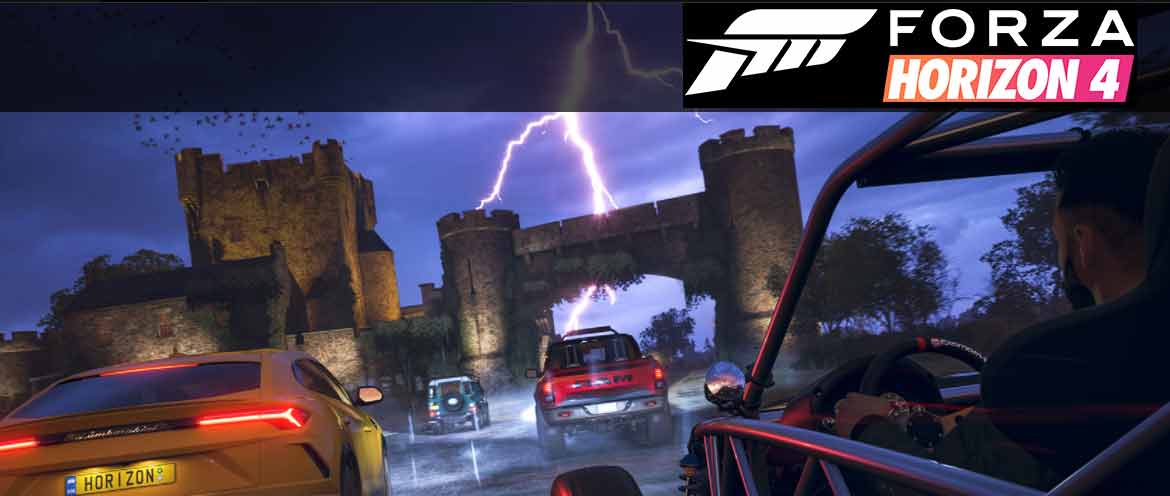 The Horizon 4 players can master their driving skills in various difficult scenarios like dry, wet, muddy, snowy, and icy conditions. Besides, the players can experience changes in time of day, weather, and seasons together in a shared world.
The game allows players to opt their path to become a Horizon Superstar as the gaming company has introduced two of their most fan-requested features. The two fan-requested features introduced in the Forza Horizon 4 are the brand new Route Creator, and the option to play at 60 frames per second.
| | |
| --- | --- |
| AVAILABLE ON | PC, PlayStation, Xbox |
The brand-new Route Creator allows players to design and share their own custom race routes anywhere in the open world whereas the gameplay at 60 frames per second has been made available for players on Xbox One X.
The Horizon 4 players are allowed to play solo, cooperatively, or join multiplayer. The game offers a fun and rewarding experience with integrated Mixer broadcasting, and spectating features.
The Forza Horizon 4 is equipped with the largest collection of vehicles with over 450 cars from more than 100 licensed manufacturers. In addition, the game features the largest and most diverse Horizon car roaster with all customization options for Forza players that include driver personalization, and new Drift Suspension upgrades.
F1 2021
The F1 2021 developed by EA sports is the award-wining series and the successor to the highest-rated sports game of 2020. The F1 2021 is introduced with new game modes, more features, and ways of gameplay.

The game features characters including Aiden Jackson, Casper Akkerman, and Devon Butler. The F1 2021 players can step into the shoes of a fictional F1 driver for one of 5 official Formula 1 teams in Braking point. The teams include Alfa Romeo Racing ORLEN, Aston Martin Cognizant F1 team, Scuderia AlphaTauri, Williams Racing, or Haas F1 team.
The F1 2021 allows players to create their own Formula 1 team, and design cars, expand facilities, hire a teammate and drive the team to glory. Besides, the players can create their own driver, choose a team name, create a badge, and craft a livery for their own F1 team. In addition, players can create their own identity, select team sponsors, select an engine supplier, hire from the drivers market, control facilities, develop their car, make key decisions, and race for victory.
| | |
| --- | --- |
| AVAILABLE ON | PC, PlayStation, Xbox |
The deluxe edition of this game includes a careful crafter roster of drivers including Michael Schumacher, Ayrton Senna, Alain Prost, Jenson Button, Nico Rosberg, David Coulthard, and Felipe Massa.
Need for Speed: Hot Pursuit Remastered
The Need For Speed Hot Pursuit Remastered is one of the powerful car racing games pc developed by EA sports. The game comes with all the additional main DLC that includes an extra six hours of gameplay, and over 30 various challenges.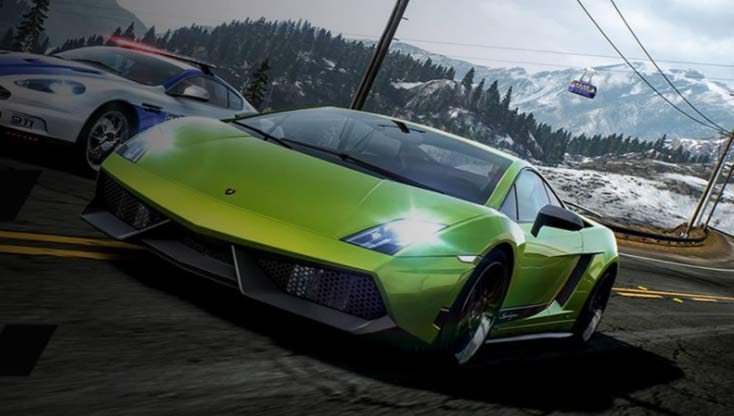 The interesting and new features of the NFS Hot Pursuit Remastered are the brand new achievements, wraps, car colors, reduced hard stops, an updated photo mode, gallery, and multiple quality of life updates. These features offer an enhanced gameplay experience.
The single-player career mode is deep and fully-defined that covers the action of both police, and racers. The linked multiplayer experience allows players to take on their friends, or play through the career solo to earn Bounty and unlock new cars, weapons, and equipment.
| | |
| --- | --- |
| AVAILABLE ON | PC, PlayStation, Xbox, Switch |
The Need For Speed Hot Pursuit Remastered players can enjoy the fell of the world's most desirable supercars. Players can entertain themselves with the supercharged cop interceptors built with tactical weaponry to bust suspects. Besides, they can play as an elite racer with counterattacks and defensive maneuvers.
The game offers a timeless racing experience enhanced for the latest generation of hardware with ultra-quality visuals. Players can feel the gameplay is up to 4K/60 FPS and enjoy new features like shadows, reflections, longer draw distance, boosted textures, higher resolution models, more particles, and improved AA/SSAO.
Burnout Paradise Remastered
The original Burnout Paradise was introduced in the year 2008 to compete with other car racing games pc in the international gaming market. The game featured breakneck racing, high-flying stunts, and set the bar for what an action racing game with shameless amounts of automotive destruction. The game has been re-introduced after a decade to show a new generation of consoles.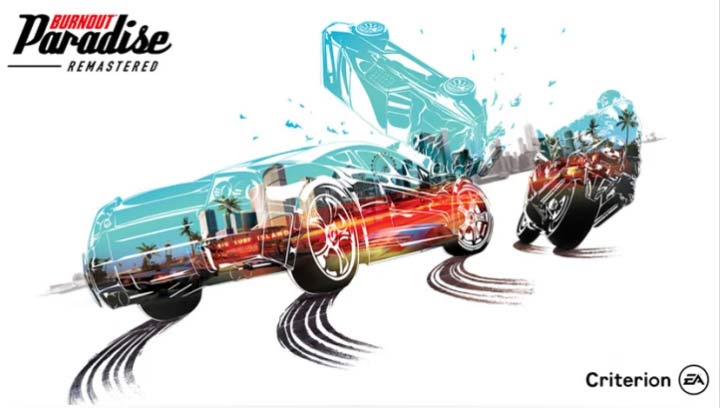 The Burnout Paradise Remastered players can burn rubber and shred metal across the open roads of Paradise City while discovering jumps, stunts, and shortcuts. Players can also join online friends or join various forces to demolish hundreds of online challenges.
The Burnout Paradise Remastered developers have upgraded the game with a complete graphics overhaul along with high-resolution textures, and a range of technological innovations introduced to offer all the high-octane chaos with an almost irresponsible level of visual fidelity.
| | |
| --- | --- |
| AVAILABLE ON | PC, PlayStation, Xbox, Nintento Switch |
The game is featured with almost 100 cars, 10 tracks, and loads of extra challenges and goodies. The DLC packs include Big Surf Island, Cops, Robbers, legendary cars, burnout bikes, burnout paradise toys, burnout paradise party, boost specials and Cagney.
Gran Turismo Sport
The Gran Turismo Sport is another powerful car racing games pc that comes with features like in-game currency, and a bonus car pack. This video game is developed by Polyphony Digital and published by Sony Interactive Entertainment for the PlayStation 4.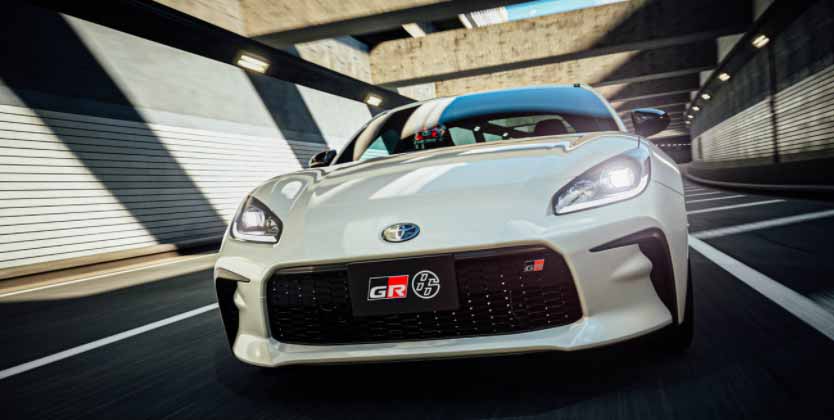 The game introduces the new standard in racing with the world's first and only championship certified by the FIA (Federation International Automobile). Players can represent and compete for their home country or favorite manufacture via two strong championships named as Nations Cup and Manufacturers Cup.
In addition, the Gran Turismo Sport players can use the real racing simulator to race from more than 140 high performances on the 19-real world and historic GT locations across 27 layouts.
The Bonus Car Pack in the game contains 10 powerful cars namely Lexus RC F GT3 (Emil Frey Racing), Toyota FT-1 Vision Gran Turismo (Gr.3), Aston Martin V12 Vantage GT3, Mitsubishi Lancer Evolution Final Edition Gr.3, Mercedes-AMG GT3 (AMG-Team HTP-Motorsport), Porsche 911 RSR (991), Chevrolet Corvette C7 Gr.3, Renault Sport R.S.01 GT3, Subaru WRX Gr.3, and Nissan GT-R NISMO GT3 N24 Schulze Motorsport.
| | |
| --- | --- |
| AVAILABLE ON | PlayStation 4 |
Dirt Rally 2.0
The Dirt Rally 2.0 is introduced with the slogan 'RISE TO THE CHALLENGE' as the game dares players to carve their way via an option of iconic rally locations from across the globe. The game comes with the most powerful off-road vehicles ever produced, and a small mistake can ruin your game or terminate your stage.

Some key features of the game include the most immersive, and truly focused off-road experience, stunning new locations, and vehicles, rally, and rallycross content available in Dirt seasons.
The Dirt Rally 2.0 including all 4 seasons and colin McRae's flat-out pack is listed as the game of the year edition. The game comes with more than 80 cars and 26 locations across the globe. Some of the top regions among the available 26 locations include Germany, Sweden, Finland, Greece, Scotland, Wales, and Monte Carlo.
The game is known for the most comprehensive rally and rallycross experience ever produced as the players can experience the most genuine point-to-point gameplay blended with the enthralling, fast-paced action of the Official FIA World Rallycross Championship.
| | |
| --- | --- |
| AVAILABLE ON | PC, PlayStation, Xbox One |
Players can experience the thrill of driving in various conditions including gravel, tarmac, and snow. There are legendary rally cars available in the game along with the fan-favorites including Peugeot 206 Rally, Subaru Impreza 2001, and the Skoda Fabia Rally.
iRacing
iRacing is one of the leading car racing games PC platform and is developed as a centralized racing, and competition service. The game organizes, hosts, and officiates online racing on virtual tracks all around the world. This is why the game is a one-stop-shop for online racing purposes.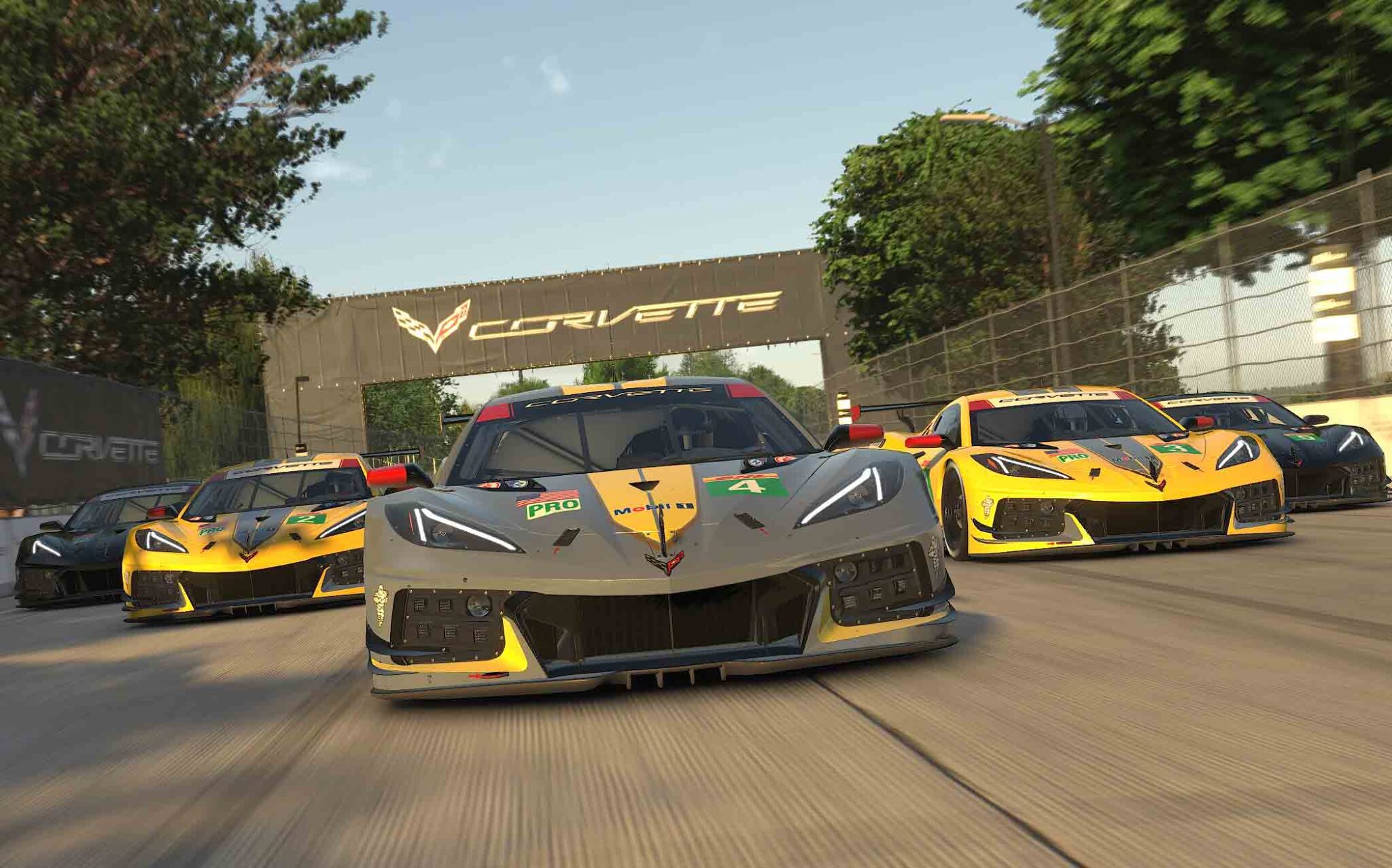 The game uses the latest technologies to create an ever-expanding lineup of famous race cars, and tracks from the comfort of the players' homes. As per the game developers, the players can experience the feel of a professional NASCAR driver, or a Grand Prix driver with the excellent simulation power of the iRacing.
The iRacing provides gamers with an unparalleled eSport driving experience at the comfort of their home. Players can compete with more than 100 available iconic racetracks across the globe along with 230 configurations, and one of the interesting features is the availability of the NASCAR racing tracks.
The game offers various online racing leagues including NASCAR, Sports Car, Grand Prix, Dirt, and Rally Car racing, and in various categories. Players can create individual races or design a league for a full season with virtually unlimited choices. In addition, they can join the numerous racers in the online community.
Players have a chance to win more than $500,000 annual cash prizes with the iRacing World Championship series held six times a year.
Wreckfest
The Wreckfest is a demolition derby-themed racing game that comes with soft-body damage modeling, sophisticated driving dynamics, and in-depth vehicle upgrading. The game is known for racing, automobile simulator, destruction simulator, driving, and action video game.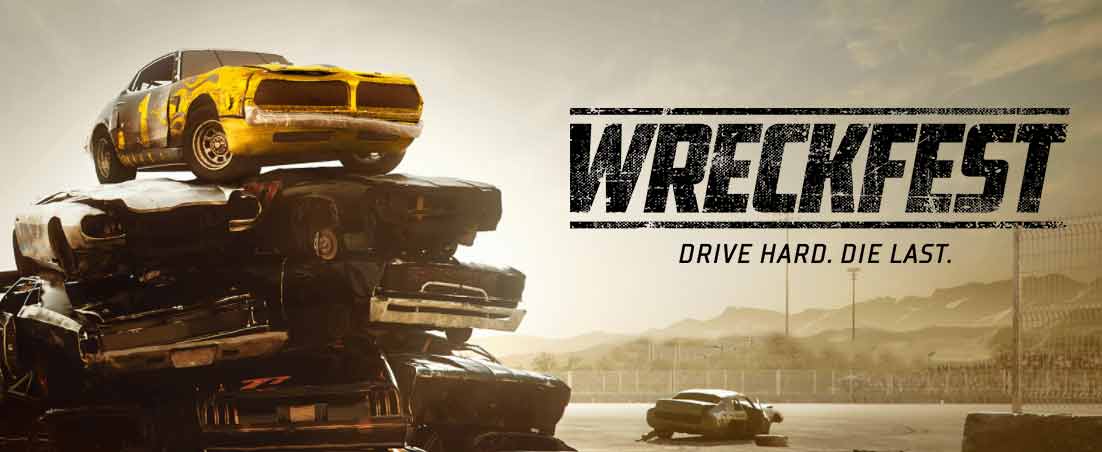 The game is a racing video developed by Bugbear Entertainment and published by the THQ Nordic. It is knowns as the spiritual successor of the FlatOut series, and a cross between FlatOut, Destruction Derby, and cult 1989 PC racer Street Rod. The Wreckfest contains features like soft-body damage modeling that allows location-based damage affecting the driving dynamics of vehicles in a realistic fashion.
The Wreckfest comes with a variety of gameplay features including banger racing, and demolition derby. It follows the main rules of the most modern racing games like Need for Speed or Gran Turismo. Players can purchase, and sell their vehicles, customize, and execute upgrades.
| | |
| --- | --- |
| AVAILABLE ON | PC, PlayStation 4, Xbox One |
The game is featured with three different modes called career mode, multiplayer mode, and custom events. It emphasizes physics and vehicular damage that is equivalent to previous destruction-based racing games like Criterion's Burnout.
Forza Motorsport 7
The Forza Motorsport 7 is built with concepts like the seasonal playlist, festival events, road racing, dirt racing series, and story missions like The Stunt Driver. It is one of the car racing games pc where players can enhance their skills by initiating with a difficulty setting, and getting familiarization with the physics, then slowly uplift the difficulty, and get rid of the assistance features. This encourages players to challenge themselves, and also boost their winnings.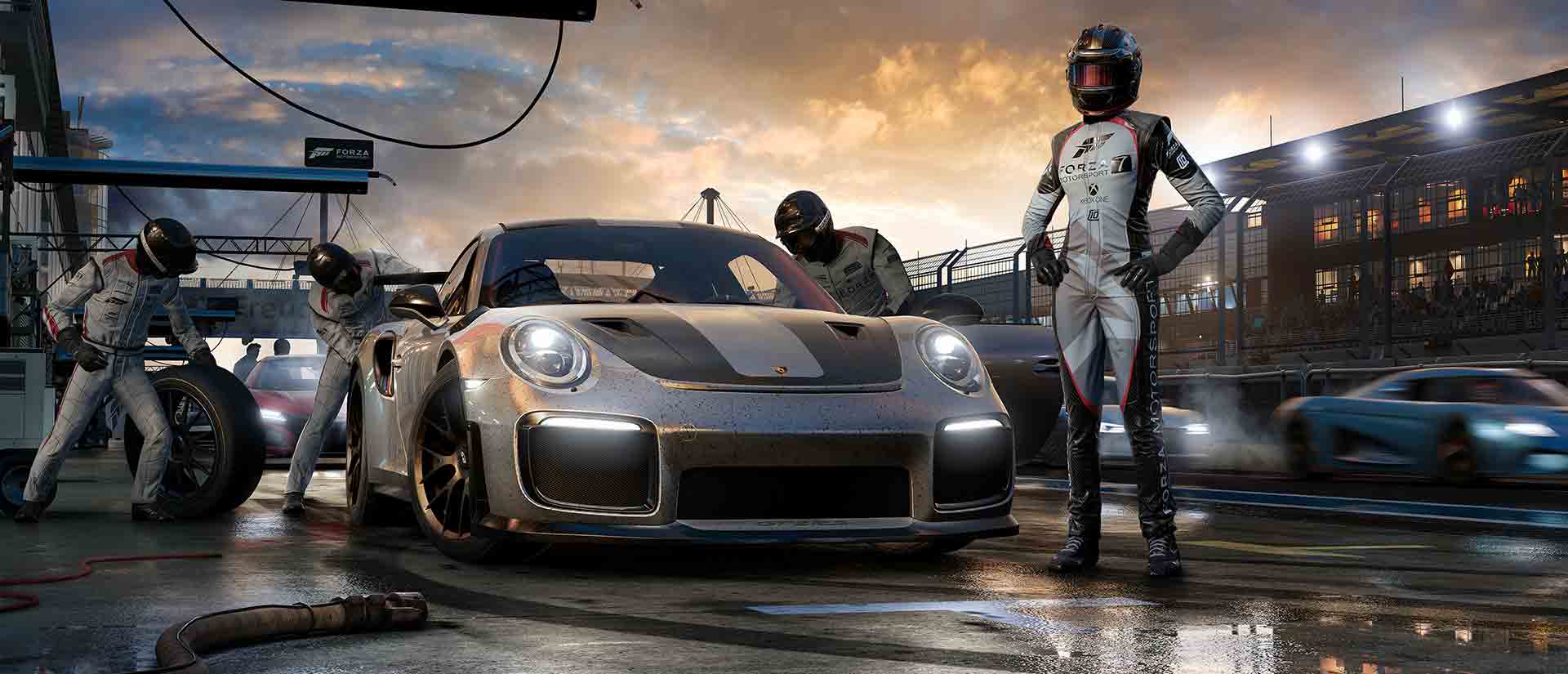 The driving becomes more enjoyable with assistance features including Anti-Lock Braking System (ABS), the driving line, and the automatic gear shifting. Players can switch off these assistances after becoming more comfortable, and confident in their abilities. Besides, they can boost their driving speed, and control after knowing all aspects of the car they drive. Players can achieve faster and faster cars after learning the basics and start removing assists.
In addition, the players of the Forza Motorsport 7 video game can spend some time in rivals to learn how cars can handle, and react. The Rivals mode allows players to counteract ghost Drivatars (AI opponents trained to race like their real-world counterparts) on a hotlapping track where the players will get an opportunity to set faster and faster lap times to familiarize themselves with each car.
Project CARS 3
Project CARS 3 is one of the best-selling car racing games PC that come with various cars, tracks, rivals, season passes. and DLC packs. This game is a journey from the weekend warrior to racing legend as the players can experience the thrill and exotic feel of authentic racing. Players can own, upgrade, and personalize various cars, customize their driver, control every setting, and play the way they want in.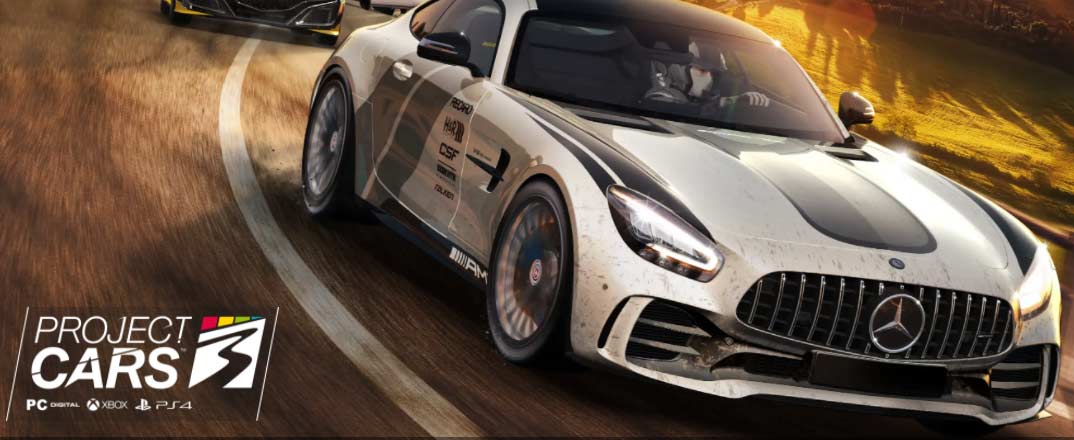 The available top Audi racing cars in the Project CARS 3 are the 90 Quattro IMSA GTO, R18, R8 (LMP900), R8 V10 Plus 5.2 FSI Quattro, R8 LMS, TTS Coupe, TTS Racing, V8 Quattro DTM, and AI:RACE. Other car brands include Bentley, BAC, Aston Martin, Alpine, Acura, and Agajanian.
The racing tracks offered by Project CARS 3 include locations from Australia, Bahrain, Belgium, Brazil, China, Cuba, Czech Republic, England, France, Germany, Italy, Japan, Monaco, New Zealand, Portugal, Scotland, South Africa, Spain, United Arab Emirates, and the United States. The DLC packs available in this game are the Legends Pack, Style Pack, Power Pack, and the Electric Pack.
| | |
| --- | --- |
| AVAILABLE ON | PC, PlayStation 4, Xbox One |
Assetto Corsa Competizione
The Assetto Corsa Competizione is the all-new official GT World Challenge car racing games PC that is built with quality simulation and allow players to experience the real environment of the FIA GT3 homologated championship. Players can compete against official drivers, teams, cars, and circuits, developed in the game with the optimum level of precision.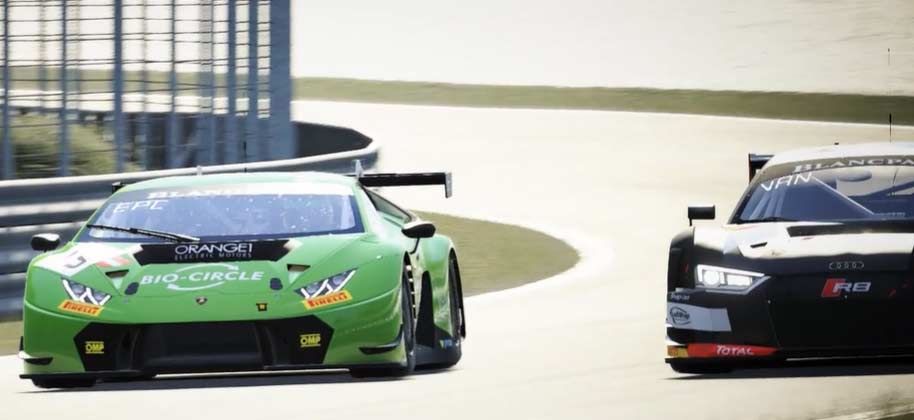 Players can enjoy the sprint, endurance, and Spa 24 hours races with excellent realism, in both single, and multiplayer modes. This amazing video game is introduced to promote eSports bringing players to the heart of the GT World Challenge, and letting them experience the thrilling vibe of Ferraris, Lamborghinis, McLarens, and many other prestigious GT racing cars. These high-performance racing cars are reproduced with next-level details in the game.
The Assetto Corsa Competizione is inherited from KUNOS Simulazioni's long-term vision and uses Unreal Engine 4 to ensure photorealistic weather conditions, graphics, night races, and animations with motion capture. The improved tire and aerodynamic models of the cars offer driving realism and immersion.
The key features of the game are the realistic simulation, perfect detailing, advanced multiplayer functionality, immersive single-player experience, high-level hardware compatibility, motion capture for realistic animations, GT World Challenge, and realistic weather conditions.
| | |
| --- | --- |
| AVAILABLE ON | PC, PlayStation 4, Xbox One |
TrackMania 2 Canyon
TrackMania 2 is one of the best car racing games PC that is introduced to move far beyond the traditional driving games. The game comes with high-level new graphics with a richer atmosphere providing enhanced and more diverse race tracks. The Canyon allows players to race in stunning canyons optimized to run on most PCs.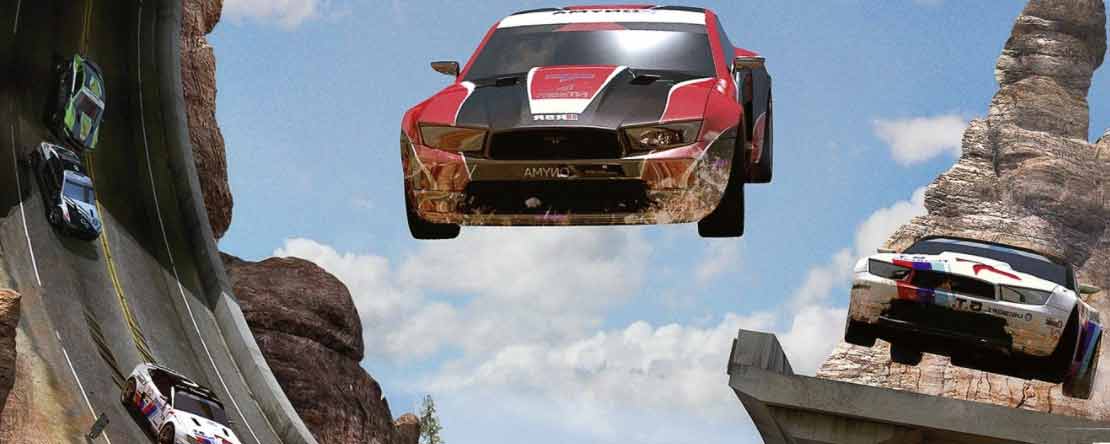 The TrackMania 2 provides cars that offer a realistic feel, and precise handling experience. The driving is easy, and rewarding with the availability of only four buttons. The diversity of racing tracks offers a tailor-made challenge.
Players can create their own cars, tracks, and scripts with more design elements, and the in-game studio allows players to edit TV-quality highlights of their best races, or creations. Players can also share their masterpieces with the TrackMania 2 community. One of the interesting features of the game is that up to 200 players can challenge each other at once on the same racing track. In addition, they can monitor the official rankings to observe how they rank in both solo and multiplayer modes.
The TrackMania 2 Canyon offers a better adrenaline-filled experience than the original TrackMania game played by millions of gamers across the globe. The game is far beyond the traditional car racing games with a fully customizable world of tracks created by players themselves. Your driving experience will be thrilling with loops, wall rides, ramps, and a multitude of various stunts.
rFactor 2
rFactor 2 is another popular game that makes in the list of realistic car racing games PC as it offers great graphics, excellent multiplayer, optimum racing realism, vehicle, and race customization. The game is equipped with mixed-class road racing with ultra-realistic dynamics, an immersive sound atmosphere, stunning graphics, and realism.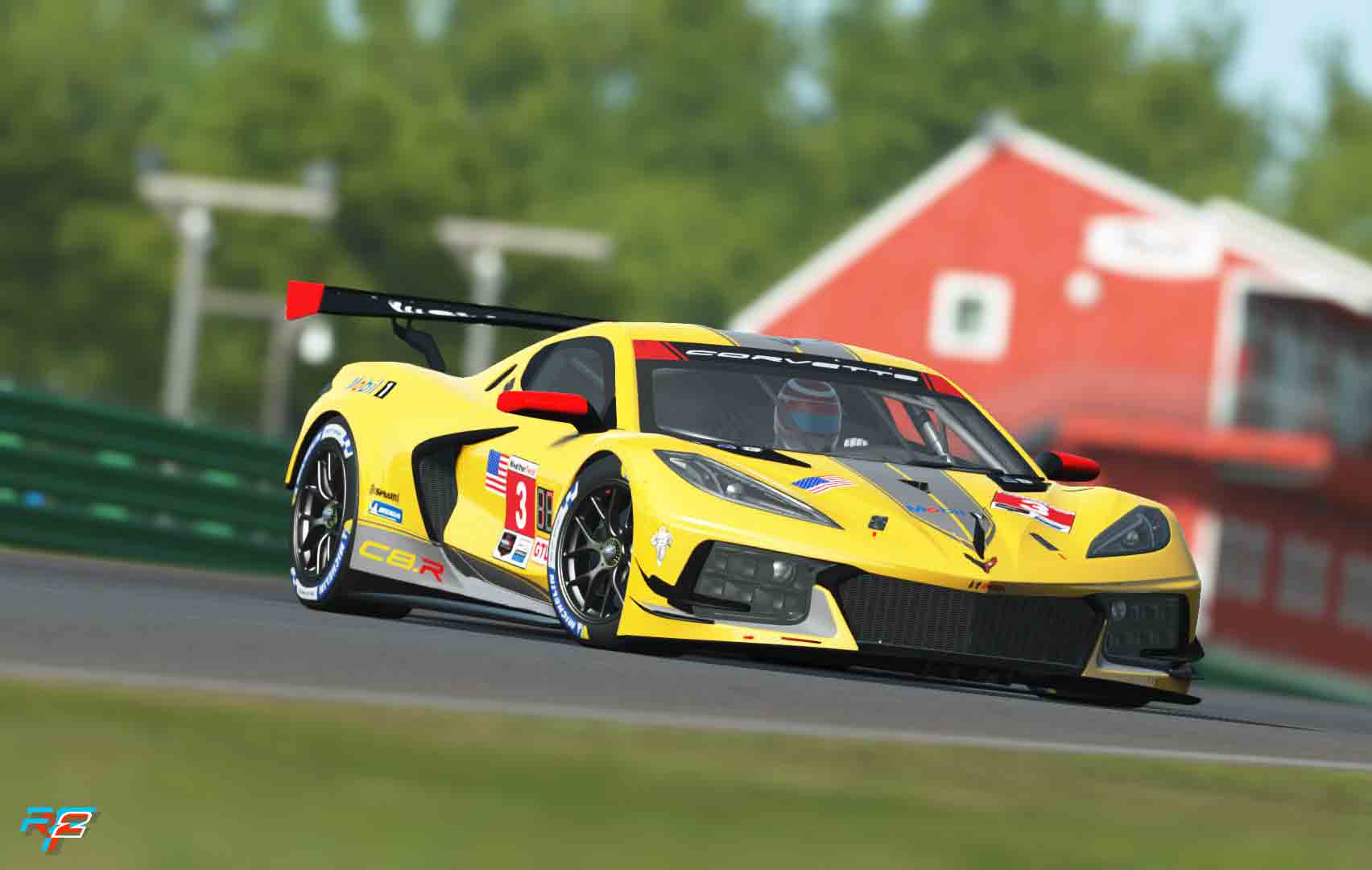 rFactor 2 is among the list of car racing games pc that offer top-level esports gaming, and a rich single-player experience. Players can race against a field of AI cars, or in multi-player mode against rival players. This game supports a full day-night cycle along with dynamically changing weather conditions including rain that dynamically changes to puddles.
Players can execute full 24-hour endurance events and can swap drivers in the multi-player mode. You can customize the new racing tracks, cars, and install add-ons available online. The rFactor 2 is actively used in the various e-sport championships across the globe especially, in McLaren's World Fastest Gamer, and the Formula E.
Some key features of the game include an advanced physics engine, newly updated tire model, engine boost, turbo modeling, complex aerodynamics, real-time day/night lighting conditions, realistic wet/dry weather transitions, dynamically laid rubber, open VR support for multiple headsets, DX11 advanced graphics engine, AI opponents, vehicle upgrade system, and much more.
| | |
| --- | --- |
| AVAILABLE ON | PC, PlayStation 4, Xbox One |
RaceRoom Racing Experience
The RaceRoom Racing Experience is also one of the topmost car racing games PC that comes with more than 150 cars, over 40 tracks, multiplayer features, realistic sound, championship, and single-player mode. The game is developed by the Sector3 Studios, and published by RaceRoom Entertainment AG whose ultimate aim is to offer an authentic racing experience via detailed cars, and track models with realistic car behavior, and sounds.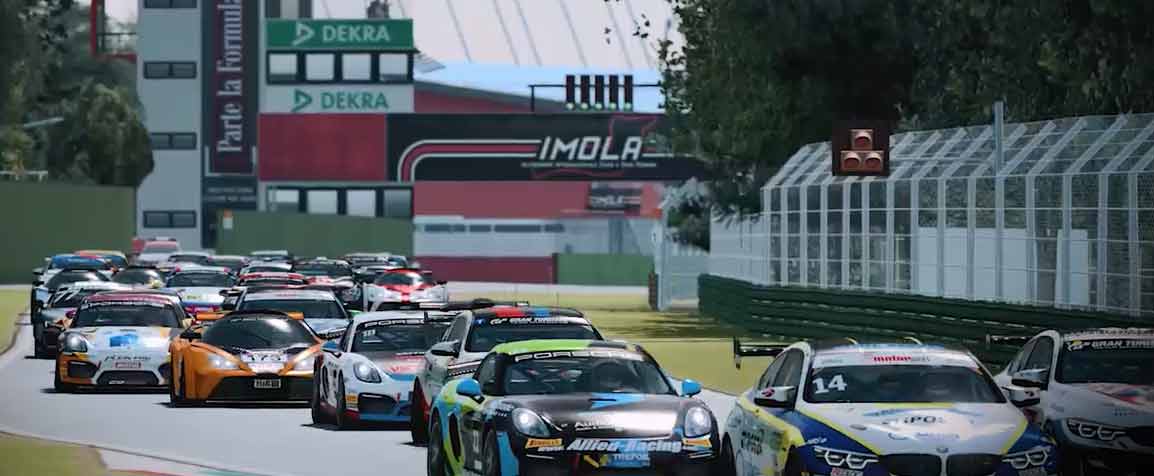 The game offers a selection of free-to-play race cars, and racing tracks to drive in single-player mode, and multiplayer modes. Players can use premium game content for free with sponsored competitions, and other free-to-play events. The game modes offered by the game are Leaderboard challenges, online competitions, Single Races against AI, Custom Championships, and Multiplayer races. It also allows players to access an online portal that maintains track of player statistics, and leaderboard entries serving as an online platform for the player's activities.
The RaceRoom Racing Experience provides almost 179 fully licensed cars available from 42 manufactures, spanning from GT cars, GTO, Open Wheel, touring cars, prototypes, 4th generation Group 5 cars, sports cars, historic classes, and hill climb. Besides, the racing tracks included in the game is the R3E track roster with 52 tracks from all across the globe. The total number of track layouts included in the game is 129.
GRID Autosport
GRID Autosport is one of the popular car racing games pc developed by Codemasters for Microsoft Windows, PlayStation 3, Xbox 360, Linux, iOS, macOS, Android, and Nintendo Switch. The game is introduced for more authentic racing games as it is built with major modifications to the handling model and race-oriented design.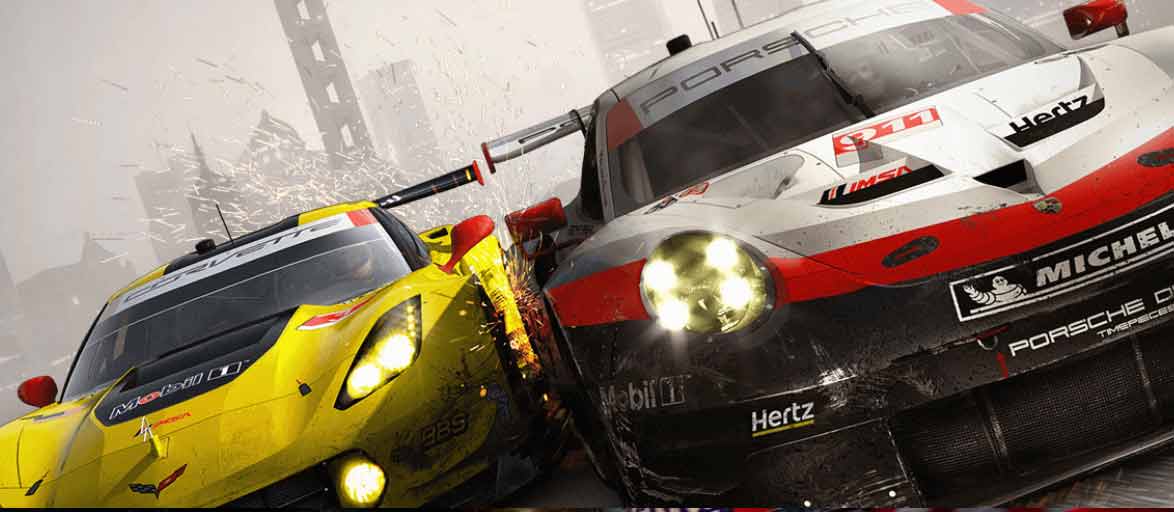 Players can act as racing drivers and build their own racing career through the single-player career mode. They can participate in the competitions with fellow players on the web through the multiplayer Online mode, customize their racing experience to their own requirements through the single-player custom cup mode.
Grid Autosport focuses on the concept of racing disciplines and offers five main categories including touring, open-wheel, endurance, tuner, and street. Every discipline features various cars and race types. Other events include endurance races, standard races, time attack events, drift events, and downloadable content (DLC), time trials, drag, point-to-point sprint races, and much more.
The game is primarily focused on providing a more realistic driving experience with a suspension damage system. It introduces a new team radio philosophy where players can request information on car damage, gaps, rival position, and teammate position.
| | |
| --- | --- |
| AVAILABLE ON | PC, PlayStation 4, Xbox One |
Driver: San Francisco
The Driver San Francisco makes it to the list of top 20 car racing games PC as it rediscovers the cinematic driving sensations of DRIVER with long drifts, high-speed pursuits, Hollywood-style crashes, and loose suspension. Players can enjoy the ultimate driving experience with over 130 fully destructible muscles and supercars with realistic handling and customization features that transform fast-action driving to the next level.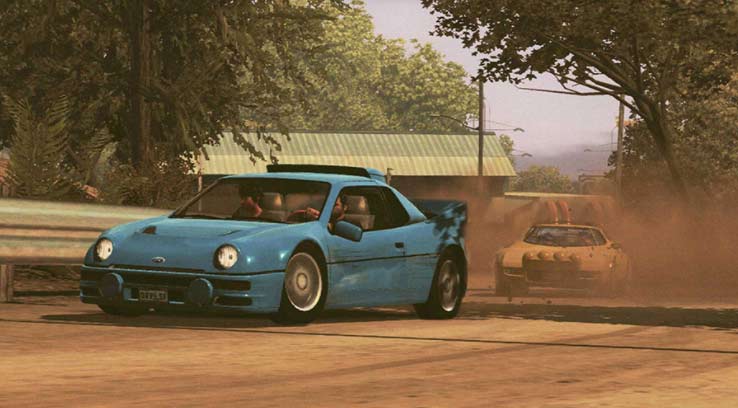 The game uncovers a thrilling character-driven storyline where personal revenge fuels Tanner's relentless manhunt for Jericho. Players can follow Tanner's survival race across San Francisco and far beyond with chasing.
Players can experience unprecedented intensity, diversity, and freedom with the Driver San Francisco video game. They can shift into a faster car, dispatch civilian vehicles to destroy enemies, and even take control of their rivals' cars to force their elimination. Besides, players can also shift for thrilling new Multi-player modes within the game.
In addition, you can drive over 200 square miles of the road network, over the Golden Gate Bridge, and through the amazing locations of San Francisco.
| | |
| --- | --- |
| AVAILABLE ON | PC, PlayStation 4, Xbox One, Nintendo Switch, Stadia |
Split / Second
Split-second is among the most intense car racing games pc in which players don't just collide with rivals' vehicles to eliminate them from the track, but can also trigger devastating events after the race dynamics. The players in this game must use pinpoint timing to obliterate huge structures, and towering TV set pieces to tactically alter the track or produce new racing tracks.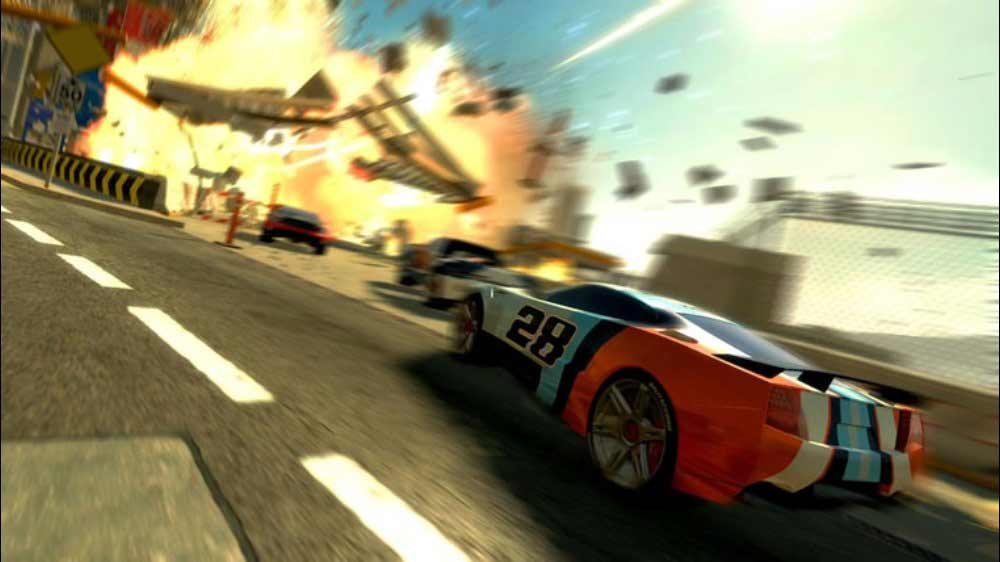 The key features of the Split/Second game are:
Players can trigger explosive, devastating events lined throughout the track that ultimately alters the racing dynamics.
Players must use pinpoint timing to obliterate huge structures, and TV set pieces to alter the race tracks, or create new tracks.
Players can compete in a variety of game modes on the 2-player split-screen.
| | |
| --- | --- |
| AVAILABLE ON | PC, PlayStation 3, Xbox 360 |
Grand Prix 3
Grand Prix 3 is one of the best and realistic car racing games PC released in 2000 by Hasbro Interactive. This game is mainly known for featuring the 1998 Formula One season. It is an officially licensed Formula One racing simulation that features all teams, tracks, and races of the 1998 Championship Season.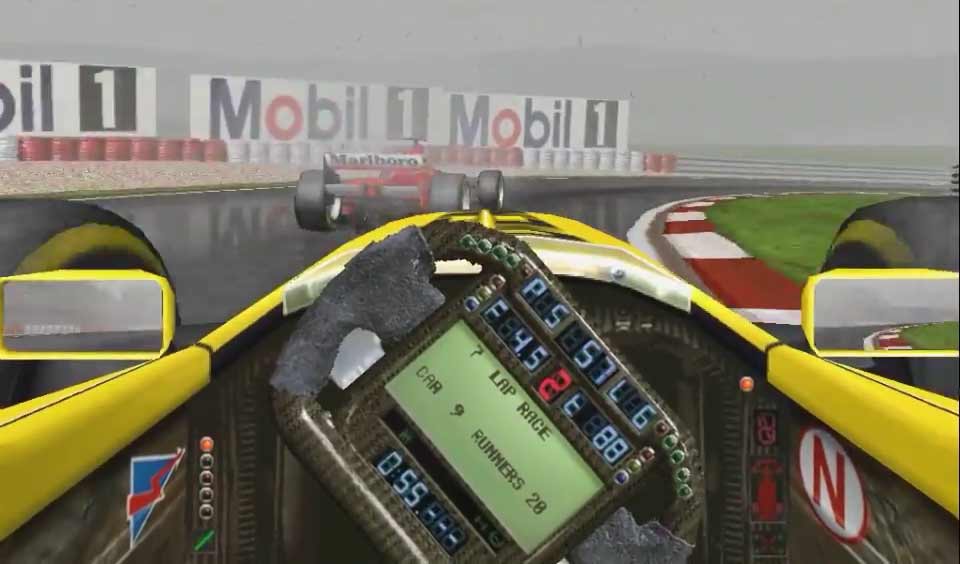 The game offers five difficulty levels, and three games modes known as quick race, non-championship race, and the Championship Season. Besides, there are eight driving aids available that include auto brakes, auto gears, self-correcting spin, indestructible, ideal line, throttle help, steering assist, and suggested gear.
Players can explore a virtual cockpit, weather effects, a detailed vehicle, racing tracks, and a wide range of TV, and game-style camera views. Besides, the players can also review races with a highly detailed performance analysis that contains a data log offering a wealth of information on each saved lap. The data log contains rotation per minute (rpm), brake, speed, throttle, ride height (for each wheel), suspension travel (for each wheel), wheel spin (for each wheel), as well as longitudinal, and lateral acceleration. Four or more players can be supported over a Local Area Network (LAN).
My Summer Car
The My Summer Car is not actually among the top car racing games PC as it is the ultimate car owning, building, fixing, tuning, maintenance, and permadeath life survival simulator. However, the game gives knowledge about cars to compete in the various car racing games. Players in this game start their journey with hundreds of loose parts and finally assemble both car and engine. After doing that, they can participate in rally competitions.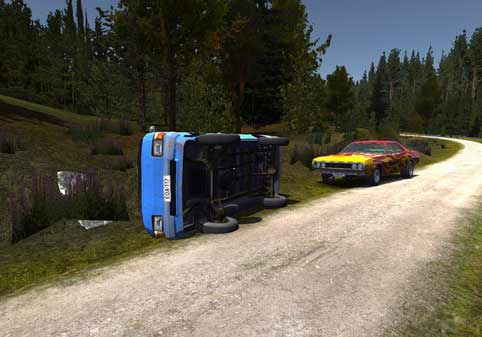 Players are required to maintain their car, and themselves as well. They need to eat food, and drinks like sausage, beer, and sleep to maintain their body. The health of both the car and the owner must be well enough to participate in the car racing championships.
If the requirements of the gameplay are fulfilled then players can use their car for various 1990's Finnish countryside summer activities. Players can tune on and upgrade their cars after gaining extra money from various random jobs. As per the company, this game is not made for the fainted heart as it requires severe car fever due to its meticulous approach to car building.
Some key features include full car assembly with over a hundred parts, detailed driving, and engine simulation, 90's Finnish summer, steering wheel, shifter controllers, and rally event to participate in.
SnowRunner
The SnowRunner allows its players to get in the driver's seat of powerful vehicles, and conquer the extreme open environment with the most advanced terrain simulation ever. You are able to experience driving with more than 40 vehicles including Chevrolet, Ford, and Freightliner.

The game offers an exploration of immense open worlds, and the ultimate feel of the total freedom of driving in the wild. You can discover new locations, various missions, challenging contracts, and leave marks in those untamed lands. In addition, you can lift heavy hauls, and extreme payloads by dominating mud, torrential waters, snow, and frozen lakes. With that, you can earn huge rewards, and unlockable.
Likewise, players can expand, and customize vehicles with many upgrades, and accessories such as purchasing intake snorkels, adjusting the ride height, attaching chains to their tires, and much more. Players can drive solo, or with up to four players in co-operative multiplayer, and they can also enhance the SnowRunner experience with community-created mods.
| | |
| --- | --- |
| AVAILABLE ON | PC, PlayStation 4, Xbox One, Nintendo Switch |