All New Best Luxury Cars Brands in the world
(CLICK THE BRAND LOGO FOR PRICE)

Aston Martin Lagonda Global Holdings plc is a British independent manufacturer of luxury sports cars and grand tourers. It was founded in 1913 by Lionel Martin and Robert Bamford. Ever since the first Aston Martin was crafted more than one hundred years ago. Their sports cars are regarded as British cultural icons. Aston Martin has held a Royal License as a purveyor of motorcars to the Prince of Wales since 1982and has over 160 car dealerships in 53 countries making it an internationally admired luxury global automobile brand. Aston Martin cars have always been synonymous with high performance, craftsmanship, technological innovation, and timeless style. The headquarters and main production of its sports cars and grand tourers are in a 22-hectare (55-acre) facility in Gaydon, Warwickshire, England.

Bentley Motors Limited is a British manufacturer and marketer of luxury cars and SUVs, and a subsidiary of the Volkswagen Group since 1998 Headquartered in Crewe, England, the company was founded as Bentley Motors Limited by W. O. Bentley in 1919 in Cricklewood, North London, and became widely known for winning the 24 Hours of Le Mans. The more recent Bentley R Type Continental, Bentley Turbo R, and Bentley Arnage; to its current model line, including the Flying Spur, Continental GT, Bentayga, and the Mulsanne—which are marketed worldwide, with China as its largest market as of November 2012. Today most Bentley models are assembled at the company's Crewe factory, with a small number assembled at Volkswagen's Dresden factory, Germany, and with bodies for the Continental manufactured in Zwickau and for the Bentayga manufactured at the Volkswagen Bratislava Plant.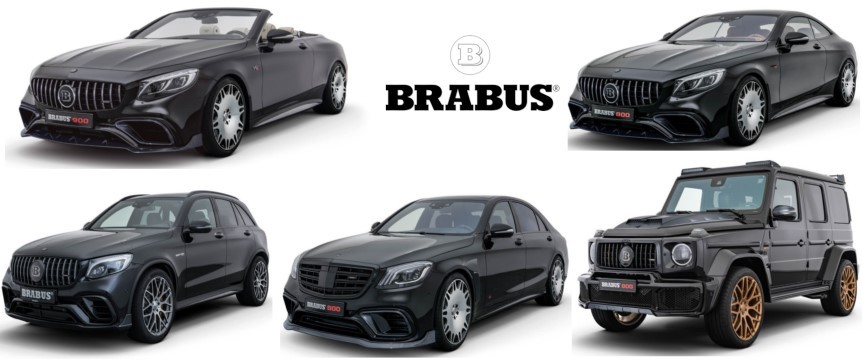 Brabus is a German high-performance automotive aftermarket tuning company founded in 1977 in Bottrop. Brabus specializes in Mercedes-Benz, Smart, and Maybach vehicles. Brabus is the largest Mercedes-Benz tuner after Mercedes-AMG, which has been a Daimler AG subsidiary since the 1990s. Brabus's primary focus is to achieve maximum car performance through the increase of horsepower and movement. Customers can either buy cars from Brabus or send in their cars to be customized or overhauled. Customers ordering a car directly involves Brabus purchasing a particular model from Mercedes and then modifying it according to the customer's requests. Brabus is known for providing expensive tuning and custom solutions.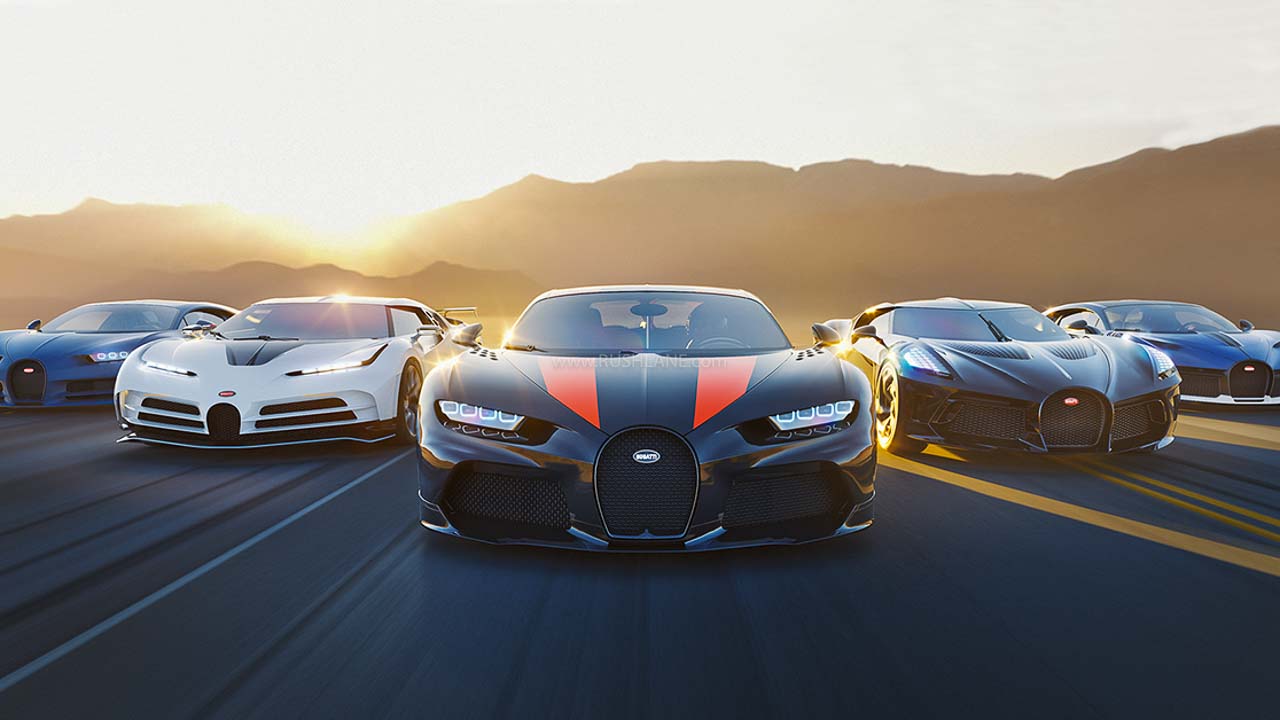 Automobiles Ettore Bugatti was a French car manufacturer of high-performance automobiles, founded in 1909 in the then-German city of Molsheim, Alsace by the Italian-born industrial designer Ettore Bugatti. The cars were known for their design beauty and for their many race victories. In 1998, the Volkswagen Group bought the rights to the Bugatti marque and set up a subsidiary based back in Molsheim, Alsace. The company is known both for the level of detail of its engineering in its automobiles, and for the artistic manner in which the designs are executed, giving the artistic nature. The cars were known for their design beauty and for their many race victories. Famous Bugattis include the Type 35 Grand Prix cars, the Type 41 "Royale", the Type 57 "Atlantic" and the Type 55 sports car.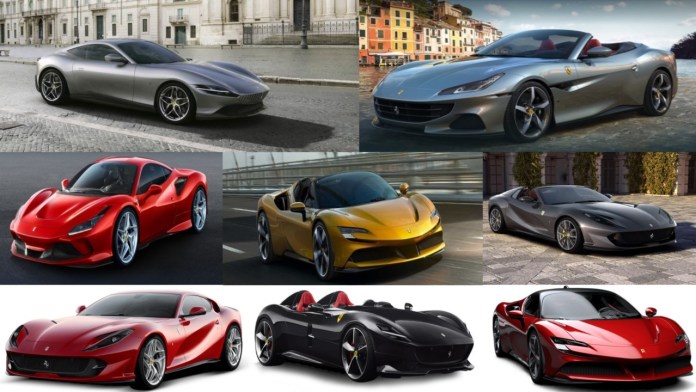 Ferrari is an Italian luxury sports car manufacturer based in Maranello, Italy. Founded by Enzo Ferrari in 1939 out of the Alfa Romeo race division as Auto Avio Costruzioni, the company built its first car in 1940. However, the company's inception as an auto manufacturer is usually recognized as 1947, when the first Ferrari-badged car was completed. Ferrari road cars are generally seen as a symbol of speed, luxury, and wealth. The first vehicle made with the Ferrari name was the 125 S. This was primarily a sports/racing model. In 1949, the 166 Inter was introduced marking the company's significant move into the grand touring road car market. As of 2021, Ferrari is the 10th-largest car manufacturer by market capitalization, with $52.21 billion. Throughout its history, the company has been noted for its continued participation in racing, especially in Formula One.
KOENIGSEGG

The company was founded in 1994 in Sweden by Christian von Koenigsegg, with the intention of producing a "world-class" sports car. Many years of development and testing led to the CC8S, the company's first street-legal production car which was introduced in 2002. In 2006, Koenigsegg began production of the CCX, which uses an engine created in-house especially for the car. Koenigsegg is also active in the development of programs of plug-in electric car systems and next-generation reciprocating engine technologies. Koenigsegg developed its own engine based on the Ford Modular architecture which was used in its early sports cars. Later on, Koenigsegg developed their own engines from scratch, including control systems and transmissions, which is very unusual for a small size sports car producer.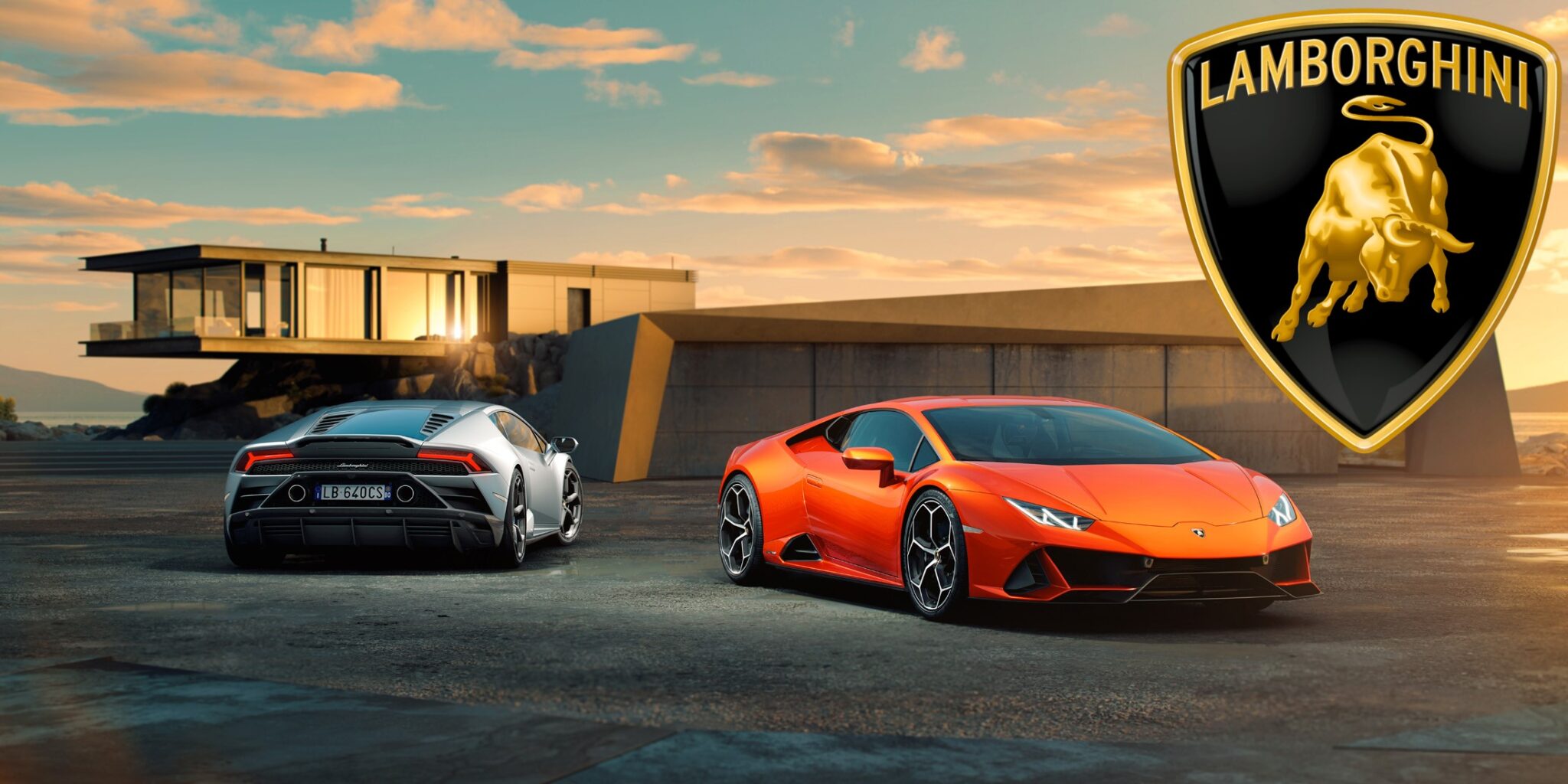 The history of 'Lamborghini Automobili' officially starts in 1963. Nevertheless, we must consider the far-off roots of this event, and they are the roots of Ferruccio Lamborghini. Born in 1916, this capable, impetuous, strong-willed Taurus was the leading character in the foundation of the company and the early phases of its extraordinary history. In just fifty years, Automobili Lamborghini has not only manufactured exceptional cars but true masterpieces that have made history. This DNA embodies the guidelines that inspire the Lamborghini Centro Stile to create cars that are always different and increasingly innovative in terms of research and aesthetic language, yet all unmistakably Lamborghini. The hexagon and the Y are stylistic elements that have characterized Lamborghini design since the very beginning.

McLaren Racing Limited is a British motor racing team based at the McLaren Technology Centre in Woking, Surrey, England. McLaren is best known as a Formula One constructor and is the second oldest active team, and second most successful Formula One team after Ferrari. McLaren is built on commitment, courage, and creativity by ingenious engineers, designers, and technicians which are shaped by this same mindset the relentless pursuit of perfection. The collaboration between pre-eminent British architect Lord Norman Foster's practice and the most uncompromising car manufacturer always promised to create a unique environment. In the McLaren Technology Centre, our home since 2004, the result goes much further than this. MTC represents the perfectionism that underpins the ethos of both organizations.
MERCEDES MAYBACH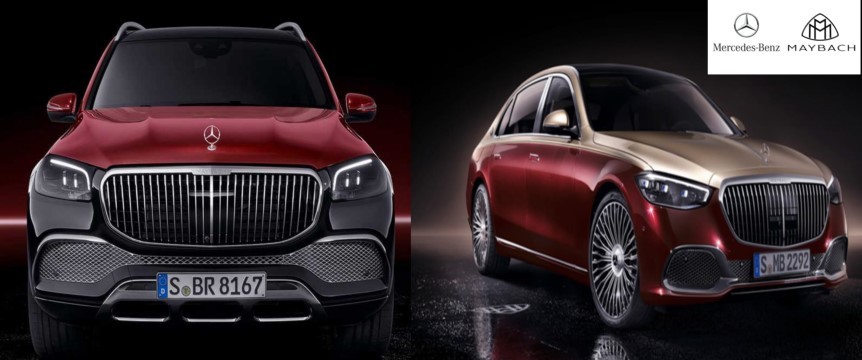 Maybach is a German car brand that exists today as a division of Mercedes-Benz. The original company was founded in 1909 by Wilhelm Maybach and his son, originally as a subsidiary of Luftschiffbau Zeppelin GmbH, and it was known as Luftfahrzeug-Motorenbau GmbH until 1999. The company formerly developed and produced diesel and petrol engines for Zeppelins, and then rail cars. It's Maybach Mb.IVa was used in aircraft and airships of World War I. In 1960, Maybach was acquired by Daimler-Benz. The name turned into a standalone ultra-luxury car brand in 2002, sharing significant components with Mercedes-Benz cars. After slow sales, Maybach ceased to be a standalone brand by 2013, and it became (in 2015) a sub-brand of Mercedes-Benz, which is owned by Daimler AG. As of 2018, Daimler produces an ultra-luxury edition of the Mercedes-Benz S-Class under the Mercedes-Maybach name.
PAGANI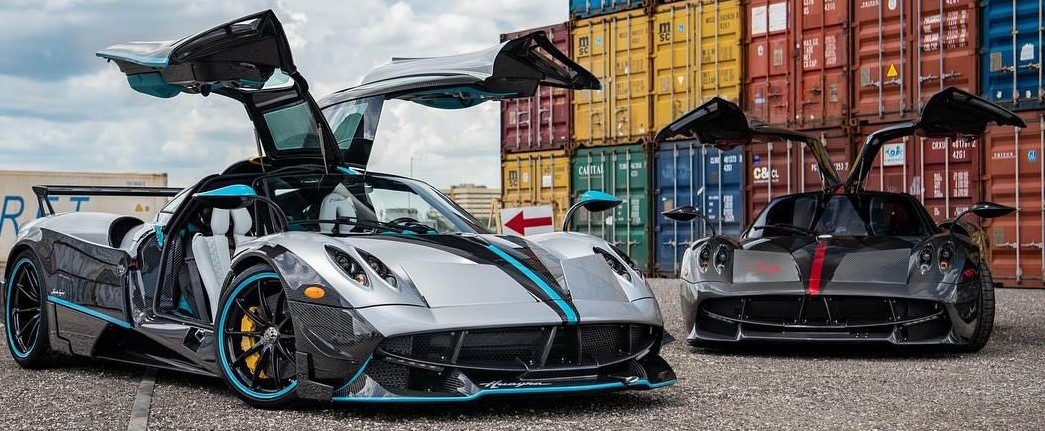 Pagani Automobili S.p.A. is an Italian manufacturer of sports cars and carbon fiber components. The company was founded in 1992 by the Argentinian Horacio Pagani and is based in San Cesario Sul Panaro, near Modena, Italy. In 1991, Pagani established Modena Design to meet the increasing demand for design, engineering, and prototyping services. In 1992, he began construction of a Fangio F1 prototype, and by 1993, the car was being tested at the Dallara wind tunnel with positive results. Pagani's first model, the Zonda, is powered by a mid-mounted DOHC V12 engine manufactured by Mercedes-Benz's AMG division. The car's design was inspired by jet fighters and several unique design elements, including its circular four-pipe exhaust system.
PORSCHE

Porsche AG is a German automobile manufacturer specializing in high-performance sports cars, SUVs, and sedans. The headquarters and main factory are located in Zuffenhausen, a district in Stuttgart, but the Cayenne and Panamera models are manufactured in Leipzig, Germany. Ferdinand Porsche founded the company called "Dr. Ing. h. c. F. Porsche GmbH" with Adolf Rosenberger and Anton Piëch in 1931. The main offices were at Kronenstraße 24 in the center of Stuttgart. Initially, the company offered motor vehicle development work and consulting, but did not build any cars under its own name. The company has been highly successful in recent times and indeed claims to have the highest profit per unit sold of any car company in the world.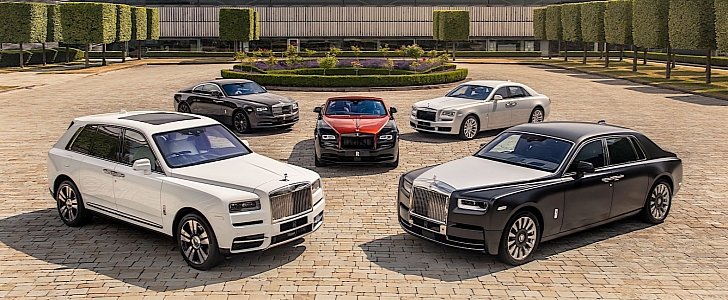 Rolls-Royce Motor Cars Limited is a British luxury automobile maker. Rolls-Royce Motor Cars Limited operates from purpose-built administrative and production facilities opened in 2003 across from the historic Goodwood Circuit in Goodwood, West Sussex, England, United Kingdom. Rolls-Royce Motors Cars Limited is the exclusive manufacturer of Rolls-Royce branded motor cars since 2003. the company has expanded its product line to include extended wheelbase, two-door coupé, and convertible versions of the Phantom Sedan, as well as the smaller Ghost four-door sedan, Wraith two-door coupé, Dawn Convertible, and the Cullinan SUV. Although the Rolls-Royce brand has been in use since 1906, the Rolls-Royce Motor Cars subsidiary of BMW AG has no direct relationship to Rolls-Royce-branded vehicles produced prior to 2003 other than being a major engine and other suppliers prior to 2003.