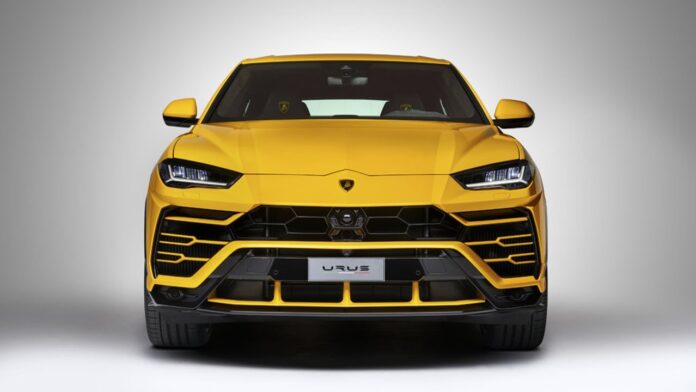 New 2021 Lamborghini Urus Price & Variants
The design, performance, driving dynamics, and driving emotion flow effortlessly into this visionary approach to Lamborghini DNA. The key to the timeless success enjoyed by Lamborghini lies in the attention to design and the constant search for innovative solutions over the years, which have contributed to making Lamborghini one of the most iconic brands in the world. Lamborghini Urus is the first Super Sport Utility Vehicle in the world to unite the soul of a super sports car with the functionality of an SUV.
Lamborghini Urus Design Overview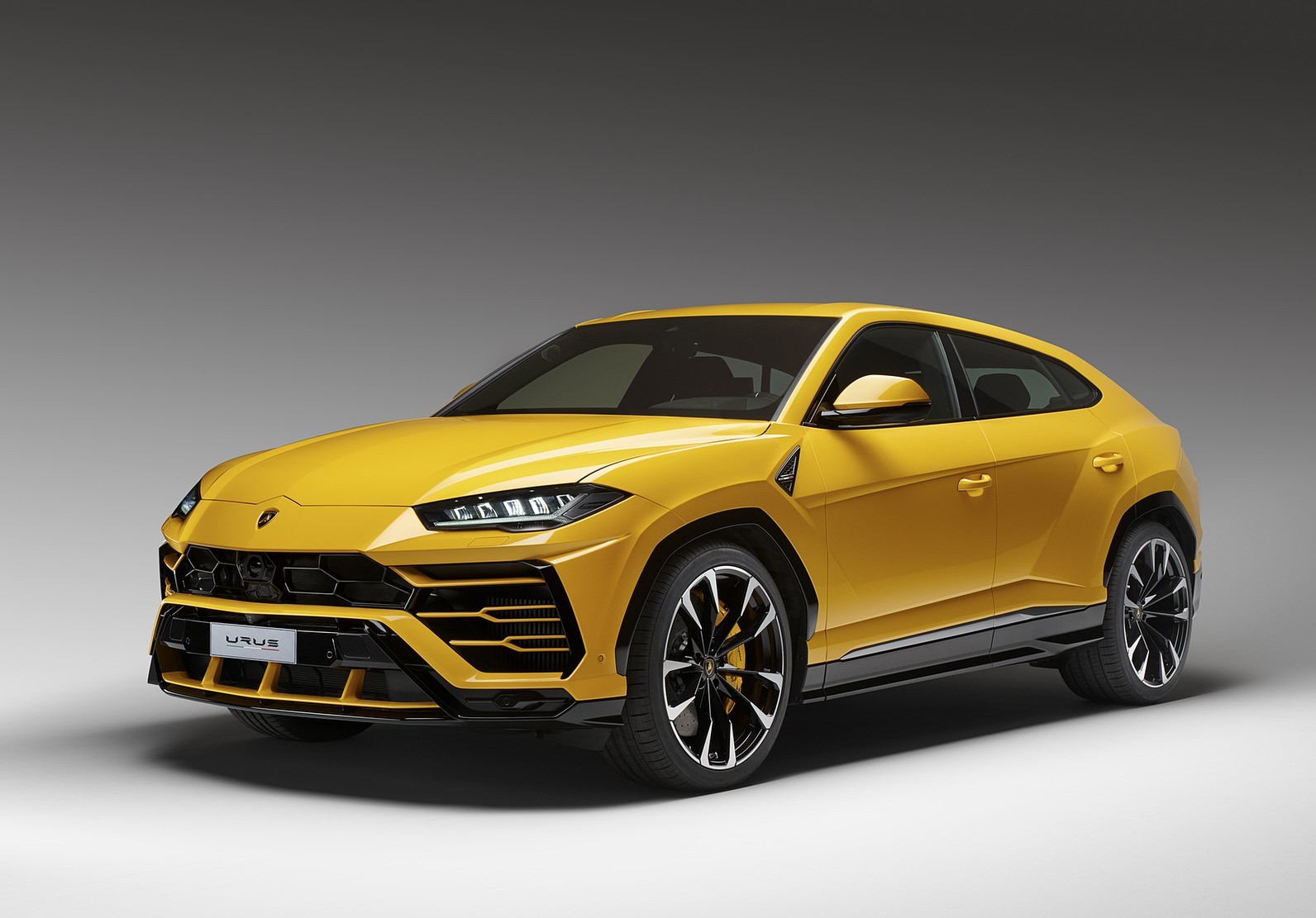 The Lamborghini Urus is as much a luxury SUV as the most powerful, with a super sports car dynamism to be enjoyed by both drivers and passengers. Its low-line coupé styling and commanding road position belie the very comfortable ride, higher ground clearance, and luxurious space within together with the latest technologies. The Urus provides easy driving in the city, maximum comfort during long journeys, thrilling super sports car dynamics on the road and track, and versatile off-road abilities in a range of environments.
The twin-scroll turbochargers run in parallel, providing maximum power in full-load conditions. This reduces turbo lag and ensures maximum torque and smooth provision of power throughout the torque curve, even at low speeds. Two separate exhaust flows complement the cylinder firing sequence by eliminating cross-interference in the exhaust gas cycle.
Lamborghini Urus Interior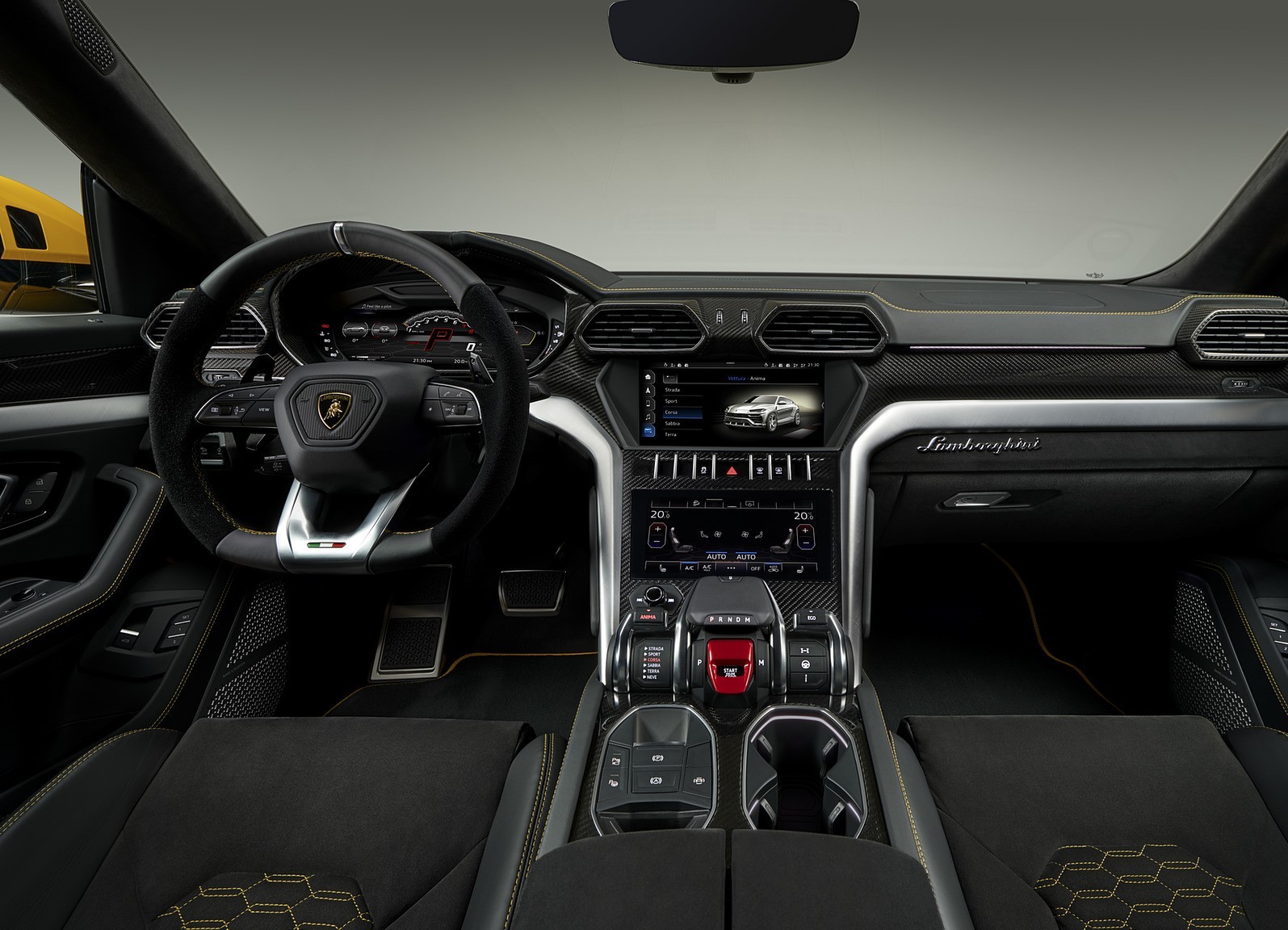 The Lamborghini Urus is as much a luxury SUV as the most powerful, with a super sports car dynamism to be enjoyed by both drivers and passengers. The interior's design and finish echo that of the exterior in terms of unmistakable Lamborghini design, colorways, and individuality. The Lamborghini hexagonal theme echoes throughout the interior, in elements such as air vents and door handles. A fully-digital TFT display shows the Urus' main information in an animated 3D representation and is customizable by the driver. The driver and passengers are all provided a low but extremely comfortable super sports car seat position, firmly integrated within the cabin and for the driver, every cockpit control within easy reach.
Lamborghini Urus Performance & Safety
The Urus features active torque vectoring via a rear differential, enabling propulsive power to be instantly distributed to each individual wheel for enhanced traction, depending on the driving mode, driving style, and road grip. Torque vectoring also provides additional steering control: less steering effort is required, with enhanced agility allowing higher cornering speeds and a more sporty drive. Yaw motion is controlled, avoiding understeer into corners and tire slip during acceleration. With a double overhead camshaft and variable valve timing, new cylinder-liner technology reduces weight while ensuring the highest performance from the eight-cylinder engine.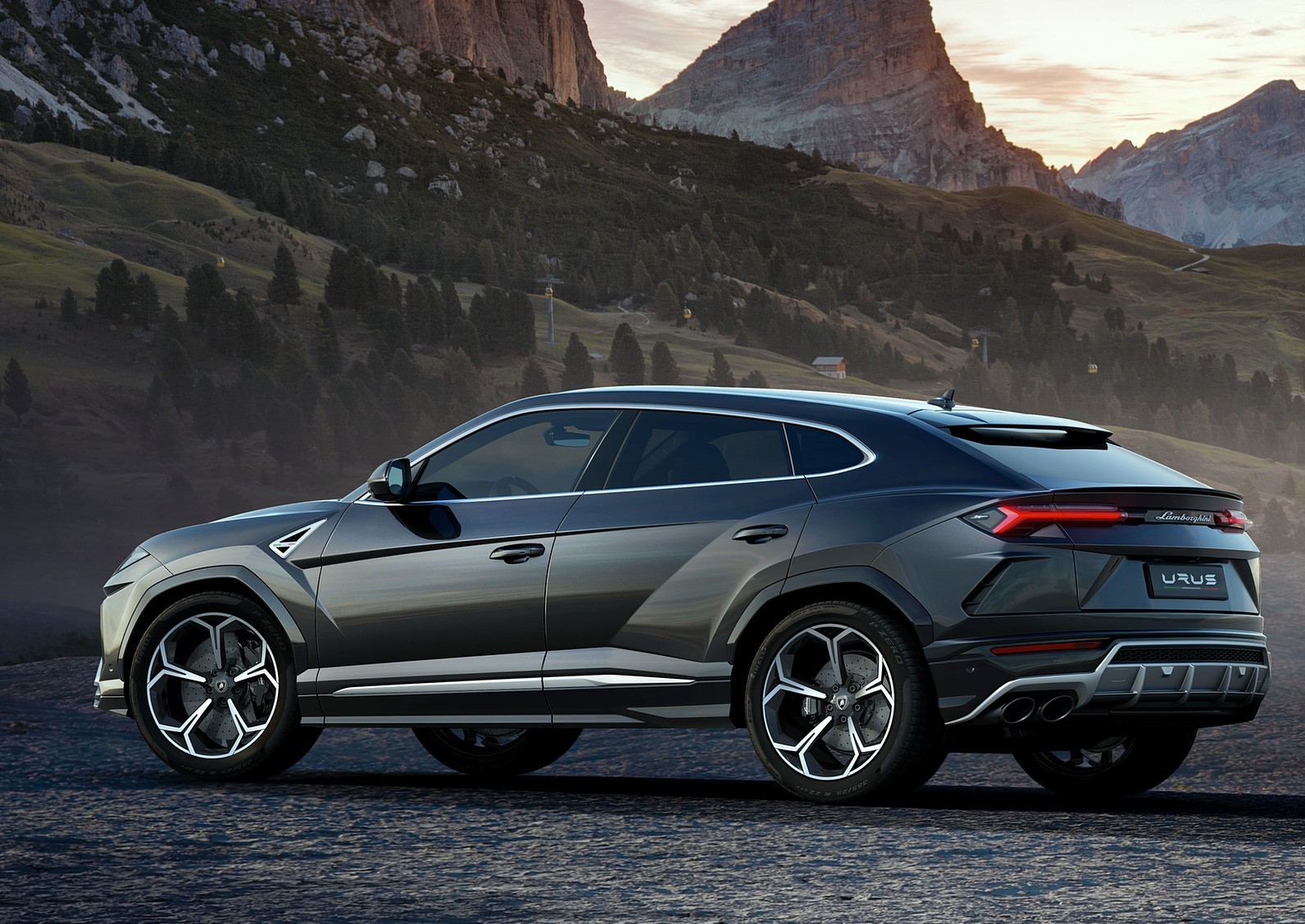 The Urus Pearl Capsule has a V8 twin-turbocharged engine with a maximum power output of 650 hp and offers the best power-to-weight ratio in the SUV segment. In the driving modes, STRADA, TERRA (off-road), and NEVE (snow) torque vectoring reduces understeer for safe and simple driving. In SPORT and CORSA torque vectoring allows the Urus to become more agile with a greater oversteer character: interaction between the four-wheel-drive system and ESC manages oversteer to enable a precise and fun drive. In SABBIA (sand) mode, the system is calibrated to guarantee agility and precision on terrains with reduced grip such as on gravel or sand dunes, making it the ideal mode for off-road fun.
Lamborghini Urus Pearl Capsule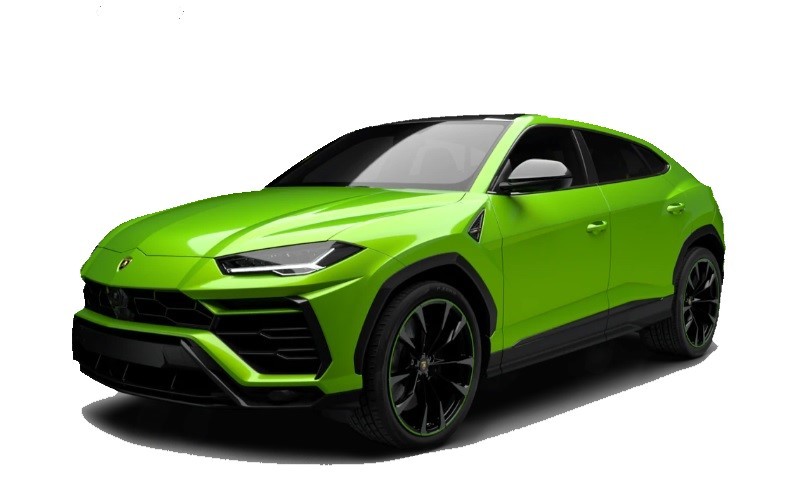 The Lamborghini Urus Pearl Capsule offers a variety of exclusive pearl paints and style elements that embrace the bright colors of the Lamborghini tradition. The eye-catching Urus Pearl Capsule delights with a lustrous intensity that conveys sporting self-confidence. Three pearl paint options—Verde Mantis, Arancio Borealis, and Giallo Inti —provide a modern interpretation of the original solid colors that are so united with Lamborghini tradition. The Black Gloss painted lower bumpers, rocker covers and roof create a dramatic two-tone effect, while the 23-inch Taigete rims in Shiny Black with matching color accent command attention with an aggressive attitude.
Craftsmanship and state-of-the-art technology come together in the luxurious interior. For the first time on Urus, a dedicated Alcantara® two-tone split matches ventilation to the exterior paint, available in Verde Faunus, Arancio Leonis, or Giallo Taurus. Details express elegant energy, with standard Q-citura stitching in the traditional hexagon shape as well as dedicated embroidery, the small Interior Carbon Package, and black anodized aluminum inserts. With the smart connectivity with exclusive navigation, comfort, safety and entertainment features, the driving experience with Urus Pearl Capsule reach unparalleled levels both onboard and remotely.
Lamborghini Urus Graphite Capsule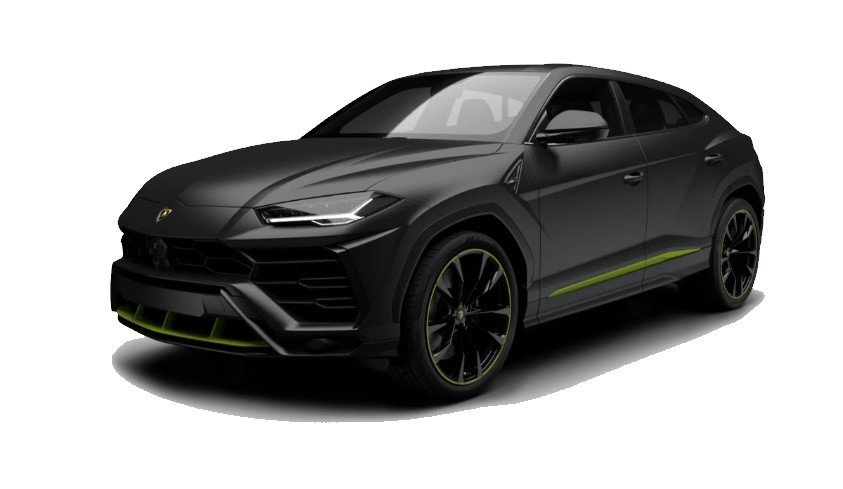 The Lamborghini Urus Graphite Capsule presents Lamborghini drivers all the possibilities to go anywhere with inimitable character and style. Sporting a powerful look and a dynamic stance, these exclusive configurations combine sophisticated satin-effect matte colors with contrasting bright-colored details that express new and alluring interpretations of your personality. The new matte colors of the Urus Graphite Capsule—Nero Noctis, Grigio Keres, Grigio Nimbus, and Bianco Monocerus—further enhance the sporty, bold lines of the Super SUV. Vibrant, gloss-finish colors bring sharp contrast to specific exterior details, accentuated by the gloss black rear diffusor and 23-inch Taigete rims.
Four available interior configurations play on the Urus Graphite Capsule's two-tone combinations, each a perfect complement to the striking exterior, for an even more distinctive look. Open the door to new horizons of personal style with elements such as the perforated and ventilated Alcantara seats, the signature hexagonal Q-citura stitching, the embroidered logo, plus the matte-finish carbon fiber inserts and the black anodized aluminum details.
Techical Specifications of Lamborghini Urus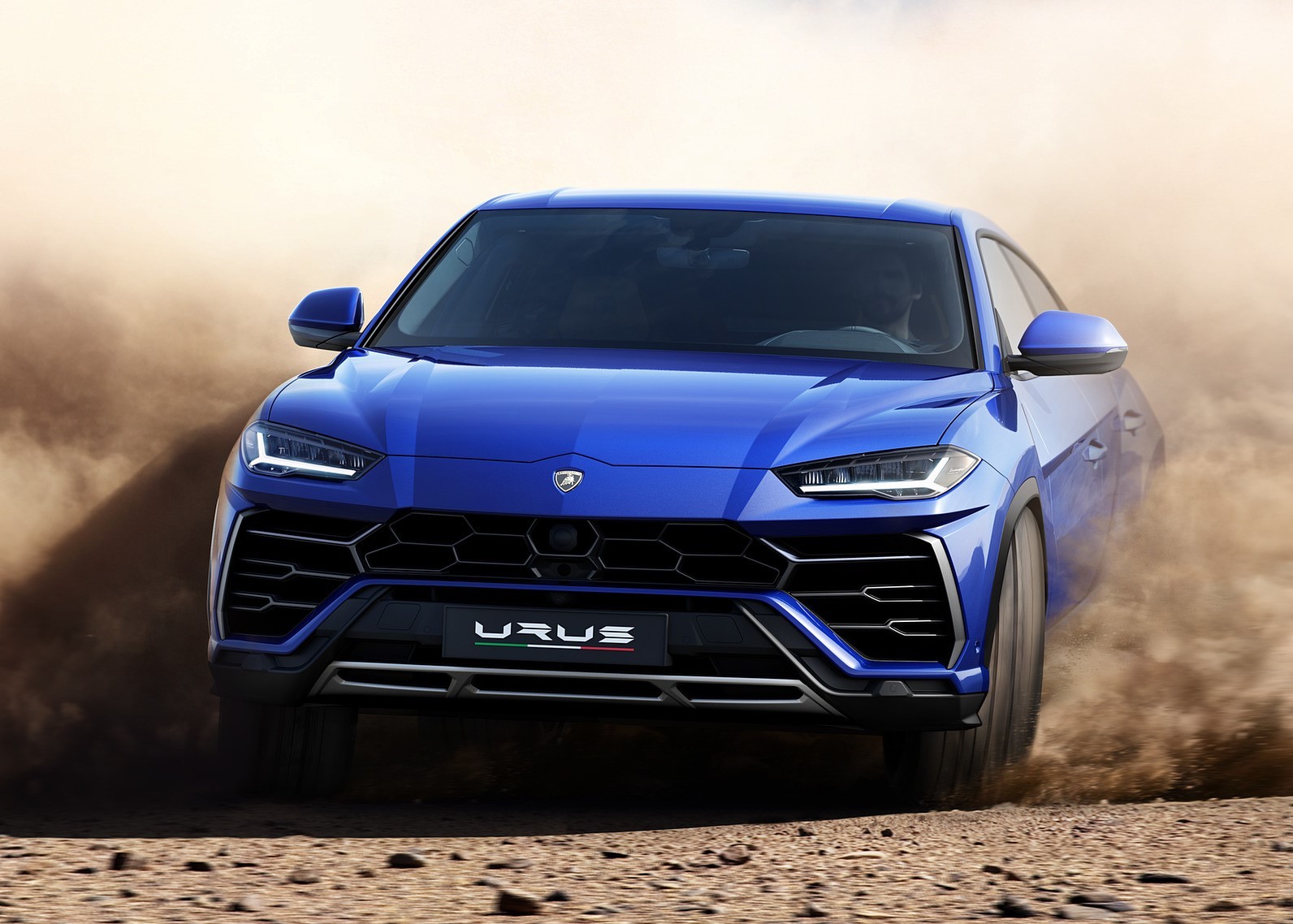 | | |
| --- | --- |
| TECH SPECS | LAMBORGHINI URUS |
| Body and frame | Integral lightweight body in aluminum composite design |
| Suspension | Multi-link front and rear |
| Suspension type | Adaptive air suspension with electromechanical active roll stabilization |
| Brake system | Front and rear CCB |
| Calipers | Front aluminum 10 piston brake calipers: 21″ with radial fixing and pistons with phenolic insert Rear cast iron floating 6 piston brake calipers: 19″ with integrated electric parking brake |
| Discs (front – rear) | Carbon ceramic discs (440 x 40 mm – 370 x 30 mm) |
| Steering | Steering gear with different Servotronic characteristics and Lamborghini Rear-wheel Steering (LRS) |
| Steering wheel ratio | 13.3:1 |
| Steering wheel turns lock to lock | 2.29 |
| Steering wheel diameter | 376 mm |
| Tires (range) | Pirelli P Zero, Front: 285/45 R21 up to 285/35 R23 Rear: 315/40 R21 up to 325/30 R23 |
| Wheels (range) | Front: 9,5Jx21″ up to 10Jx23″ Rear: 10,5Jx21″ up to 11,5Jx23″ |
| Turning Radius | 11.8 m – average value, variable due to dynamic condition, thanks to Lamborghini RWS |
| Airbags | Up to 8 Airbags |
| Type | Petrol V8, 90° |
| Displacement | 3.996 ccm |
| Valve per cylinder | 4 |
| Valve timing | Intake and exhaust camshaft adjusted continuously |
| Turbocharger | Bi-turbo twin-scroll |
| Maximum power | 650 hp (478 kW) at 6,000 rpm |
| Maximum torque | 850 Nm at 2,250-4,500 rpm |
| Maximum rpm | 6,800 rpm |
| Transmission | 4WD with integrated front differential, central differential (Torsen) and active torque vectoring rear differential |
| Gearbox | 8-speed automatic gearbox, characteristic depending on drive mode |
| Top speed | 305 km/h |
| Acceleration | 3.6 sec. (0-100 km/h) |
| Acceleration | 12.8 sec. (0-200 km/h) |
| Wheelbase | 3,003 mm |
| Overall length | 5,112 mm |
| Overall width | 2,016 mm |
| Overall height | 1,638 mm |
| Track (front – rear) | 1,695 mm – 1,710 mm |
| Ground clearance | 158 mm – 248 mm (adjustable via air suspension) |
| Curb weight | < 2,200 kg |
| Fuel tank | 85 liters (75 liters US Market) |
| Boot Space | 616 liters |
| Combined cycle | 12,7 l/100 km |
| CO2 emissions | 290 g/km |
Lamborghini Urus price

Lamborghini Urus price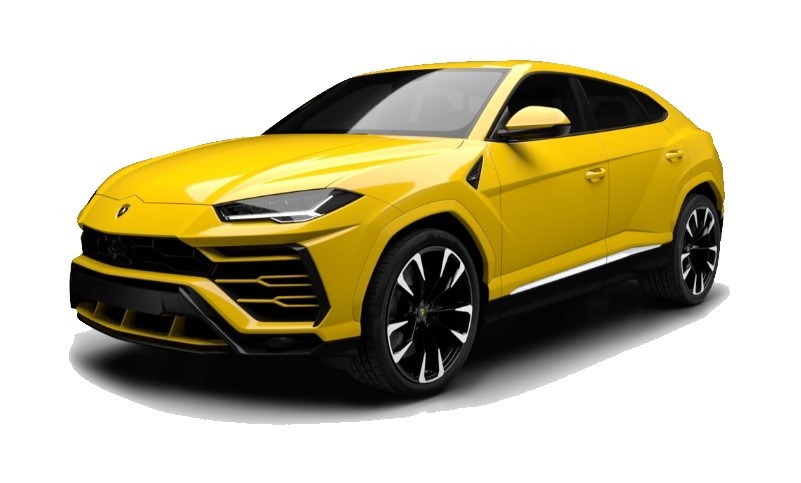 The new range of customization showcases the unique style and exciting performance of the world's first Super Sport Utility Vehicle. The price of the Lamborghini Urus may vary accordingly with customization and personality changes.
| | |
| --- | --- |
| Lamborghini Urus Variants | Lamborghini Urus price |
| Lamborghini Urus | $215,000 |
| Lamborghini Urus Pearl Capsule | $255,000 |
| Lamborghini Urus Graphite Capsule | $285,000 |
Please note that above price is subjected to change and is for reference purpose only.
ABOUT LAMBORGHINI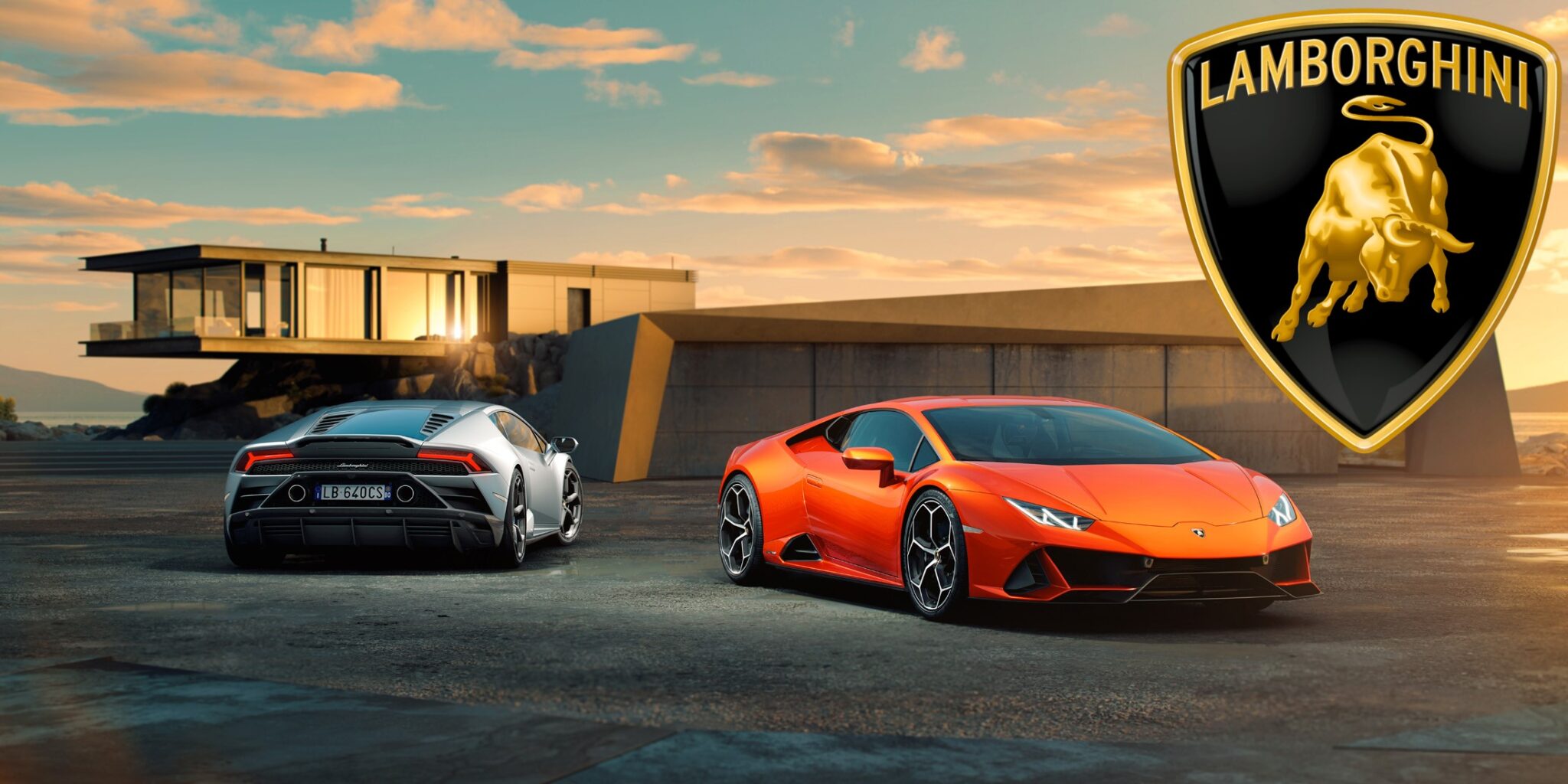 The history of 'Lamborghini Automobili' officially starts in 1963. Nevertheless, we must consider the far-off roots of this event, and they are the roots of Ferruccio Lamborghini. Born in 1916, this capable, impetuous, strong-willed Taurus was the leading character in the foundation of the company and the early phases of its extraordinary history. In just fifty years, Automobili Lamborghini has not only manufactured exceptional cars but true masterpieces that have made history. There are many people who have contributed to creating Lamborghini's excellence, starting from Ferruccio Lamborghini, founder, and visionary genius.
LAMBORGHINI DESIGN DNA Determined proportions, clear contours, precise lines, and pure surfaces are characteristics of Lamborghini's design reduced to its very essence. This DNA embodies the guidelines that inspire the Lamborghini Centro Stile to create cars that are always different and increasingly innovative in terms of research and aesthetic language, yet all unmistakably Lamborghini.
The hexagon and the Y are stylistic elements that have characterized Lamborghini design since the very beginning. From the interior of the Marzal to the front and rear lights of the newest member of the family, the Sián, the iconic elements of the House of Sant'Agata Bolognese give every detail a character that is both sporty and elegant at the same time.
Lamborghini Centro Stile was established in 2004 with the mission to combine the spirit of the brand with innovation to create consistently new and unexpected design solutions. The Centro Stile brings together the greatest talents in automotive design from all over the world, who work in close contact with the Technical Office to create the perfect balance between form and function.