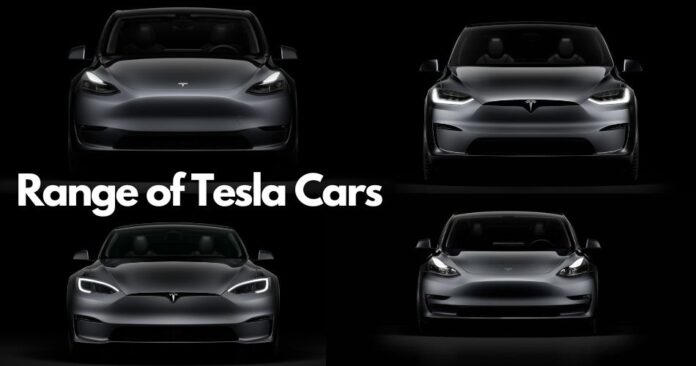 Range of Tesla electric cars is considered as the LONGEST Driving BATTERY VEHICLE
The driving range is the major consideration for electric car buyers thinking of range anxiety, EV battery charge is limited is one factor important while traveling long distances. With this in mind, we gathered all the Tesla cars currently on sale with published ratings by the EPA for the 2022 model year with total driving range. The vehicles vary in style and size, from luxury SUVs and high-performance sports sedans to pickup trucks. All ranges are based on EPA-estimated figures but are purely estimates. The range may vary depending on a number of factors, including weather, where you drive, driving style, occupancy, and more. There may be sizable differences in driving range depending on the trim you choose specific trim that delivers the best driving range.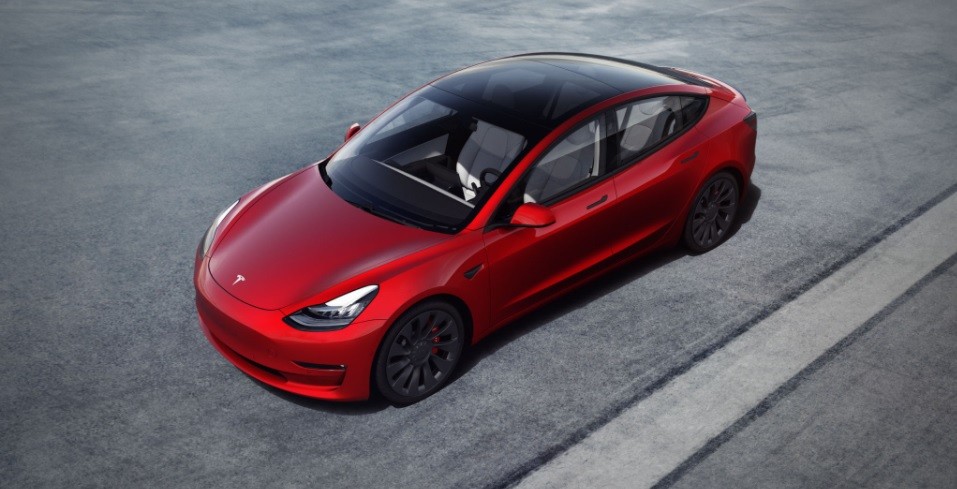 1. Tesla Model 3
The Tesla Model 3 is one of the most popular and affordable electric vehicles in the international automobile market. The Model 3 is specially built for offering greater safety and powerful performance. It inherits some styling and designs from the Tesla Model X SUV and Tesla Model S Sedan. The Tesla Model 3 comes with a unique interior design and an all-glass roof. Besides, it is featured a rigid structure, impact protection, and very low rollover risk. The Tesla Model 3 is available in three different variants that include Standard Plus, Performance, and Long Range AWD.
What is the range of Tesla Model 3?
The Tesla Model 3 is fully electric and it gets charged overnight at home. Besides, customers can charge their Model 3 at any public station on the Tesla charging network. The Tesla company currently has over 35,000 supercharges worldwide and is adding six new locations every week. The Tesla supercharger station allows you to recharge your Model 3 for 175 miles range within 15 minutes. As per the company's claim, you can travel as far as 353 miles with a single full charge on the Tesla Model 3.
How far can a Tesla Model 3 travel on a full charge?
The Tesla Model 3 Rear-wheel drive variant can cover up to 272 miles (EPA est.) on one charge based on the new, more realistic WLTP test. The performance model with the 315 miles (EPA est.) and long-range AWD 358 miles (EPA est.) The car's actual range can be very accurate at motorway speeds not surpassing 70mph and has a realistic range projection if you drive within speed limits. On country highways, and streets in the rain, driving the car performs impressively, with better traction control. The Model 3 charging cable with a 3-pin plug it can be fully charged overnight using a 7kW Type 2 home charger. The Tesla EV is easier to charge around with the excellent Supercharger network provides an additional CCS connector for Tesla only.
2. Tesla Model Y
Tesla Model Y provides maximum cabin space to carry 7 passengers and their cargo. Each second-row seat folds flat independently, creating flexible storage for furniture, luggage, and more. The liftgate opens to a low trunk floor which makes loading and unloading easy. Model Y received the IIHS Top Safety Pick+ award, with top ratings in all crash prevention categories. Tesla All-Wheel Drive has two ultra-responsive, independent electric motors that digitally control torque for better handling, traction, and stability control. Autopilot's advanced safety and convenience features are designed to assist with the most inconvenient parts of driving. The interior is simple, with a 15-inch touch screen, immersive sound system, and an all-glass roof that provides a view of the sky.
What is the range of a Tesla Model Y?
The Tesla Model Y comes in two different variants performance model can cover up to 303 miles (EPA est.) and the long-range AWD is 330 miles (EPA est.) on one charge based on the new, more realistic WLTP test. The range efficiency over the life of the vehicle, which compares actual miles traveled versus how much-rated range was used, is only 75%, according to TeslaFi. Averaging three-quarters of the Model Y's 326 miles of rated range works out to just 244.5 miles.
Will 2022 Model Y have longer range?
The Long Range model has a longer range (up to 330 miles) and has the optional third row, while the Performance model has quicker acceleration and a higher top speed, but it also has a lower range, a higher price tag, and you can't get the third row of seats. The Model Y cannot achieve the maximum possible miles on a charge because high speeds are less efficient for EVs compared with slower city driving, but highway trips produce the longest distances between charging.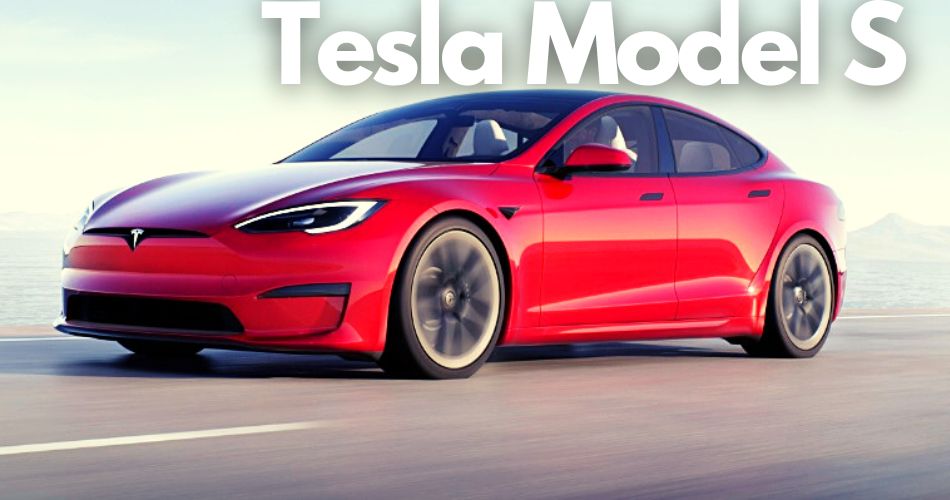 3. Tesla Model S
The Tesla Model S is a fast, luxurious, and spacious electric-powered sedan. Sharp handling and acceleration offer a better steering feel and clear views of the dash and the road ahead. A 17" touchscreen with left-right tilt offers 2200 x 1300 resolution, true colors, and exceptional responsiveness for gaming, movies, and more. Seating for three adults, with extra legroom, headroom, and a stable armrest with integrated storage and wireless charging. Model S Plaid has the quickest acceleration of any vehicle in production Updated battery architecture enables back-to-back track runs without performance degradation. With a drag coefficient of just .208 Cd, the lowest on the planet, Model S is built for speed, endurance, and range.
What is the range of the Tesla Model S?
The standard Model S returns an EPA-estimated 405 miles of driving range. The more powerful Plaid version tops out at a maximum of 396 miles of range With up to 412 miles of estimated driving range depending upon the model the S can easily be used for long drives, and the 1020-hp Plaid version can deliver supercar acceleration while seating four adults. The Model S is also practical, with a large rear cargo area and a secondary front trunk for extra space.
Which Tesla Model S has the longest range?
The new Model S sedan is Tesla's highest performance and longest range model. The top range model is the dual-motor Model S, which earns 405 miles of range when fitted with the standard 19-inch Tempest wheels. The Tesla Model S Plaid can earn up to 396 miles of range.
Is Tesla Model S Long Range Fast?
The Model S Long Range Plus may not be as fast as the Model S Plaid, but it's still plenty fast for an electric car. It can make the 0-60 mph sprint in just about 3.1 seconds and has a top speed of 155 mph. Improved aerodynamics and a wider chassis offer more responsive performance so you can take corners quicker and with more confidence.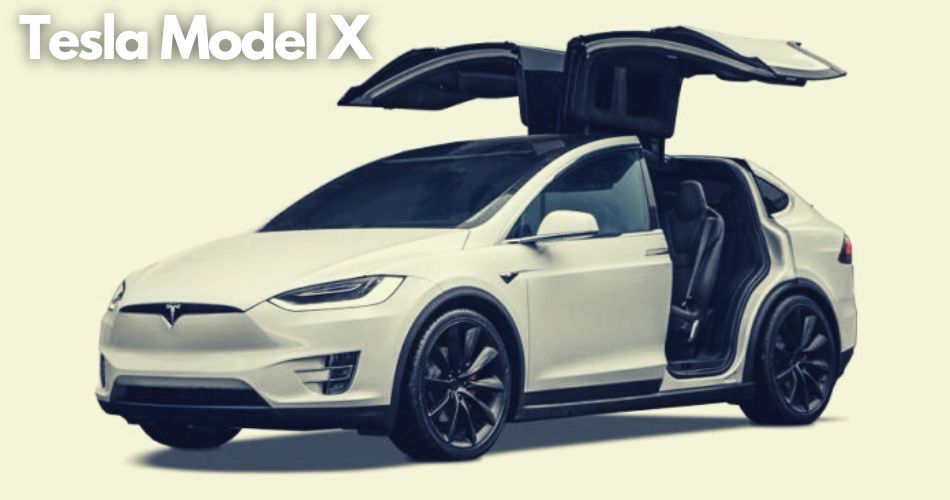 4. Tesla Model X
Model X Tesla's biggest car SUV with its long-range battery capacity, and handling is surprisingly agile for electric SUVs that provide all-wheel drive and performance-car acceleration. The added practicality of the Model X's optional third row of seats should appeal to family-oriented buyers. The Model X's signature features one with the Falcon doors that are, able to open in 11 inches of space, with sensors to prevent knocks against pillars or squeezing children. The battery's location on the floor gives Model X an extremely low center of gravity, reducing the risk of rollover common in most SUVs
What is the range of the Tesla X?
The 2022 Tesla Model X comes standard with a battery large enough to cover a claimed 348-mile driving range; upgrading to the faster Plaid model has an estimated driving range to 333 miles. This exceptional range one of the highest on the market today is made possible by a 100 kWh 410 V lithium-ion battery and two electric motors, producing 532 hp together.
Which Tesla Model X has the longest range?
The all-new drivetrain design increases each vehicle's range substantially, the 2022 Model X  lives up to its name by offering 348 miles on a single charge. The Tesla Model X has a top range of 348 miles, which comes with the base model previously known as the Long Range trim.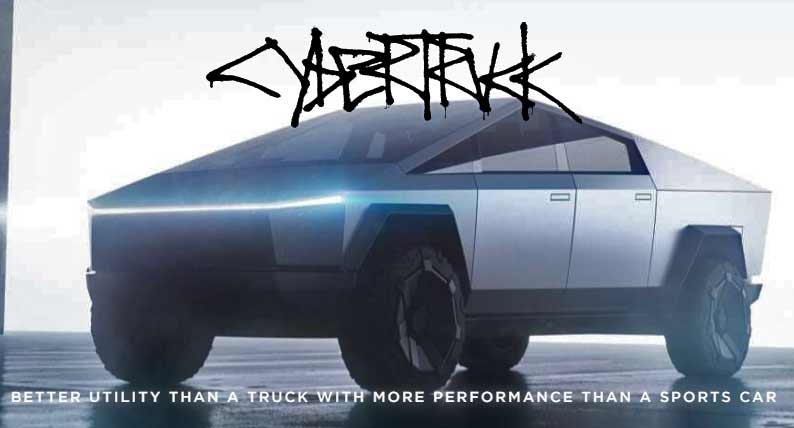 5. Tesla Cybertruck
The Tesla Cybertruck is a battery-powered electric light-duty truck announced by the Tesla company which will begin production in the year 2022. The company has production layouts for three models of the Cybertruck. The Tesla Cybertruck is manufactured with an exterior shell that features ultimate durability and passenger protection. Every component of the truck is designed for optimum strength and endurance. Tesla Cybertruck engineered is the most powerful tool built with up to 3500 pounds of payload capacity and adjustable air suspension. Talking about the power, the Tesla Cybertruck Tri-motor variant is powered by a 3 motor All-Wheel Drive (AWD) feature.
How many miles can the Cybertruck go?
The three different models of the Tesla Cybertruck are Single Motor RWD Cybertruck, Dual Motor AWD Cybertruck, and Tri-Motor AWD Cybertruck. Its driving range varies with the number of motors, but Tesla claims the single motor has a range of 250-plus miles, the dual motors boast 300-plus miles of range, and the top-tier tri-motor setup should provide more than 500 miles on a single charge.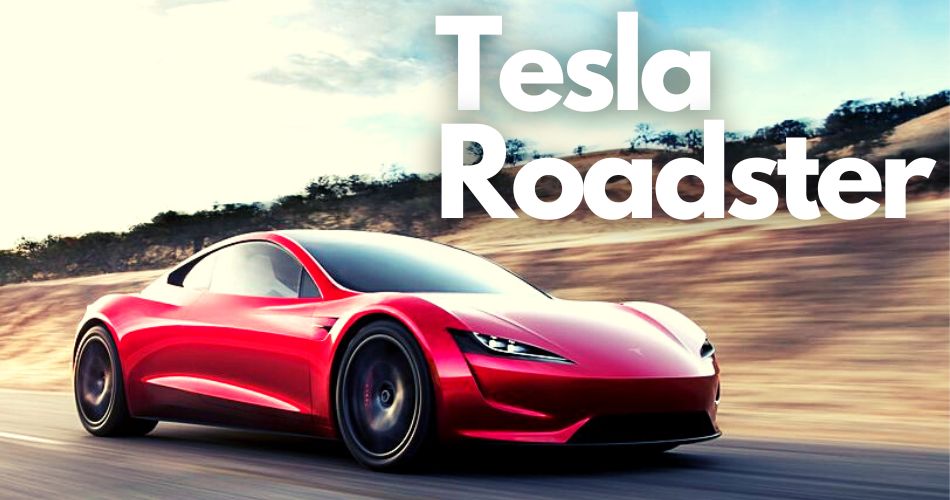 The second generation Tesla Roadster is an upcoming all-electric battery-powered super sports car made by Tesla, Inc. The Tesla Roadster has been in the works for several years now a new generation will be the quickest car in the world, with record-setting acceleration, range, and performance. It's likely that Roadster production starts a little later in 2023. The Tesla Roadster is a 2+2 roadster with a removable glass roof Targa top that provides for unlimited headroom. The Tesla Roadster would come with the 'SpaceX package' consisting of cold air thrusters around the car to improve top speed, braking, and cornering.
What is the range of the tesla roadster?
The Tesla Roadster has three electric motors, one in front and two at the rear, allowing for all-wheel drive, and torque vectoring during cornering. The Tesla Roadster will feature a 200kWh battery pack that will have the potential to offer around 620 miles of range. The higher energy density is delivered with new battery technology in Tesla with more cells in the same space which results in longer ranges and more power.
What are the ranges on Tesla cars?
As shown in the table below, Tesla's Model 3, Model S, and SUV Model X and Model Y have differing ranges after a single full charge.
| | |
| --- | --- |
| Tesla Variants | Range of Tesla Electric Cars |
| Tesla Model 3 | 272-358 miles |
| Tesla Model Y | 303-330 miles |
| Tesla Model S | 396-405 miles |
| Tesla Model X | 333-348 miles |
| Tesla Cybertruck | 250-500 miles |
| Tesla Roadster | 620 miles |
Verdict
Tesla car mileage differs ranges for each car, the battery in any Tesla car will last at least 267 miles on a single charge. The most extended range Tesla currently offers is roughly 405 miles per full charge. The size of the battery is one of the most critical factors in determining the cost of an electric car; the bigger the battery, the more incredible the range but the higher the price. If you are covering less distance or drive just work to home often then cheaper tesla will not bother your daily driving routine. In case you need to travel a longer distance then obviously higher battery capacity must be your choice and frequent charging stops will be enough to reach your destination.