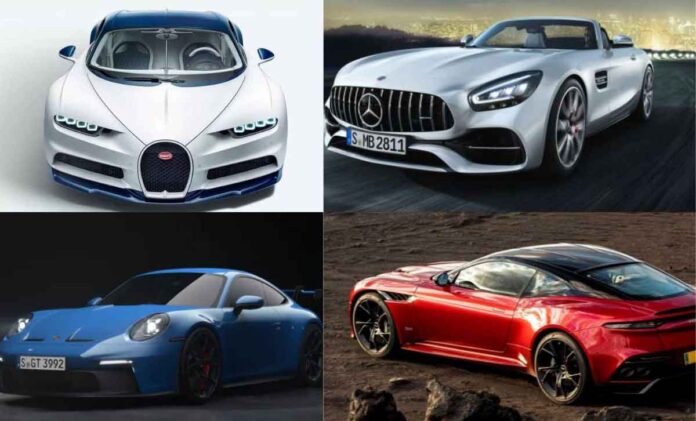 There are lots of car manufacturing companies across the globe producing various car models like luxury cars, sports cars, adventure vehicles, pickup trucks, Sport Utility Vehicles, and much more. Among different kinds of car models, the Sports Car segment always fascinates automobile enthusiasts.
The vibrant look and powerful performance are the key aspects of a sports car. The top car manufacturing companies including Bugatti, Mercedes, Ford, Porsche, Ferrari, Lexus, Jaguar, Aston Martin, Audi, Bentley, Lamborghini, etc. produce powerful and luxurious sports cars.
Although the sports car is introduced for powerpack performance, it also enhances the luxurious feeling through its premium design and styling.
In this article, we will explore the top 15 Best sports car luxury models in the world. Let's begin…
TOP 15 BEST SPORTS CAR LUXURY MODELS
Bugatti Chiron
The Bugatti Chiron is the most powerful and fastest sports car that is produced with power performance, innovative technology, sophisticated, iconic design. It is the exclusive production super sports car in Bugatti's history designed with a unique masterpiece of art, form, and technique.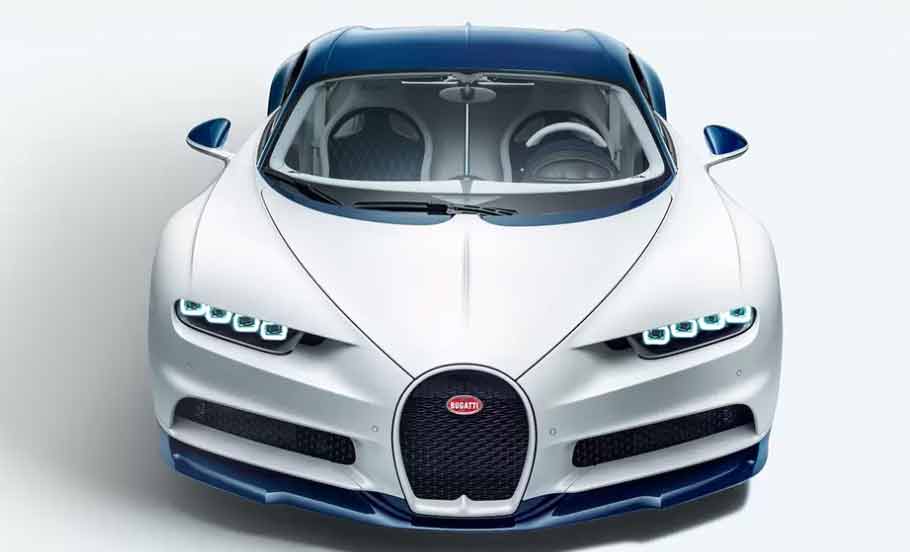 The Chiron resembles the reminiscence of its history and the most intelligent and innovative technology. The appealing beauty of the Bugatti Chiron merges well with its muscular efficiency. It is powered by a quad-turbocharged 8 I W16 engine that produces a peak power of 1500 hp and a torque of 1600 Nm.
Talking about luxury, Chiron's premium feel is characterized by the exterior signature line, and the distinctive C-line form separating the two seats. The captain of the Bugatti Chiron gets all the required information within his/her range of vision from the innovative cockpit layout.
The Bugatti Chiron offers a wide selection of color and material combinations, from the finest and refined hand-picked leather to precious metals. Besides, the uniqueness of the Chiron is supported by the individual engravings or embroidery.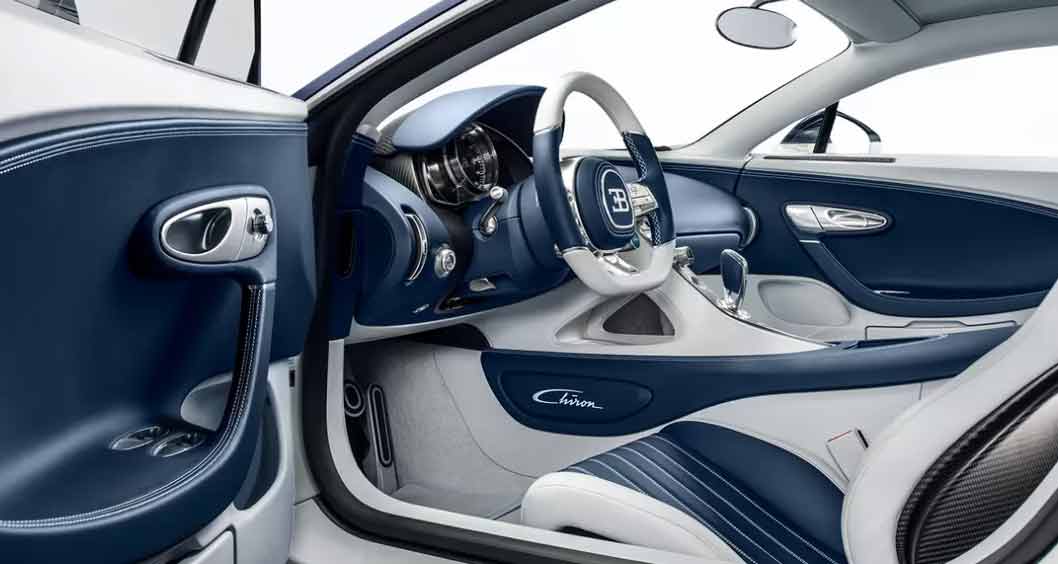 Engine
Quad-turbocharged 8 l W16 engine
Power & Torque
1,500 hp & 1,600 Nm
Key Features
Power Steering
Anti Lock Braking System
Driver Airbag
Automatic Climate Control
Leather Seats
LED Headlights, Tail Lights
Anti-Theft Alarm
Price
Around £2.7 million
Ford GT
The Ford GT comes with 3.5L EcoBoost technology and ultra-efficient aerodynamics that offer pure performance. The technological innovation of the Ford GT is expressed by the carbon-fiber body and the 647-horsepower 3.5L EcoBoost V6 engine.

The aluminum structure used in the Ford GT minimizes the weight of the high-strength subframe. The suspension of this sports car is equipped with long suspension arms and inboard damper packaging that offer track-capable vehicle dynamics.
The Ford GT comes with technological features including aluminum body panels, roll-bonded floor panels, magnesium center console, one-piece carbon-fiber inner panel, superplastic-formed frame, friction stir welded center tunnel, and much more.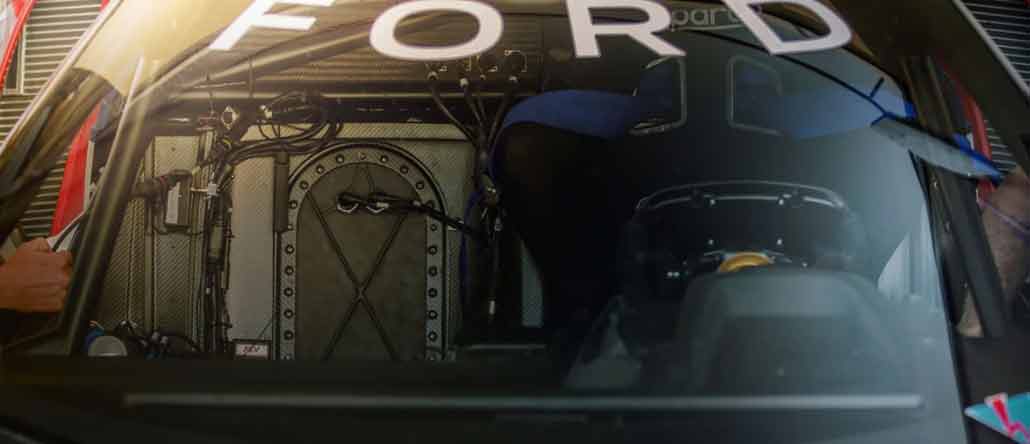 Engine
3.5L EcoBoost® V6 engine
Power
647-horsepower
Key Features
Racecar interior
Gorgeous exterior
Astonishing performance
Magnesium center console
Aerodynamic design
Price
$500,000
Lamborghini Huracan
The Lamborghini Huracan is a combination of powerful performance and authentic design. The Huracan is the perfect blend of technology and design that comes with state-of-the-art mechanical technology.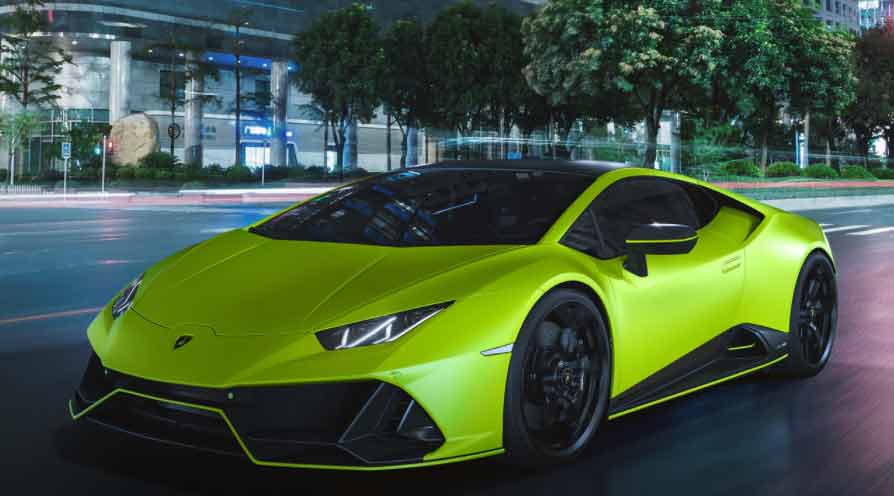 The luxurious feature of the Lamborghini Huracan is depicted by the finest Italian craftsmanship lavished on finishes of unprecedented prestige and quality. The design is based on the spiky hexagonal forms of the carbon atom that provides sculptured and sensual looks to the amazing sports car.
The Huracan models feature a cutting-edge 8.4-inch touchscreen system in the center console. It allows controlling the vehicle and the entertainment functions. The exclusive premium interior manufactured with the highest quality materials is influenced by authentic Italian design. The upholstery is available in leather whereas Alcantara and Carbon Skin are available in the Huracan Sports Car model.
There are various models of Lamborghini Huracan that offer unique and enhanced performance with a V10-powered engine.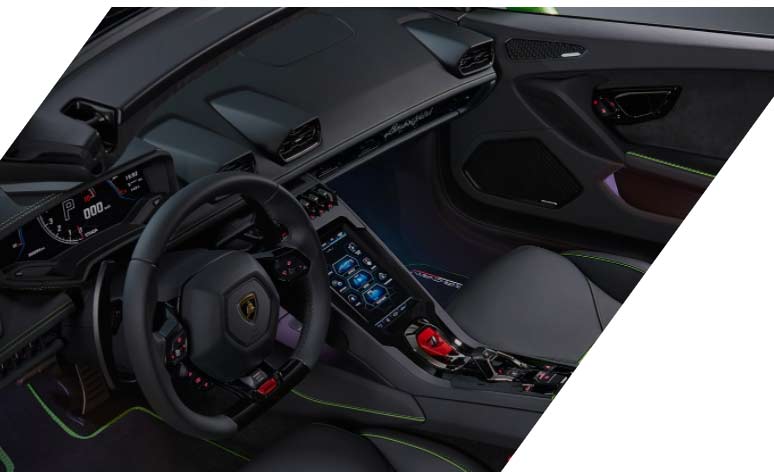 Engine
V10-powered engine
Power
640 CV / 470 kW
Key Features
Multi-function Steering Wheel
Automatic Climate Control
Driver Airbag
Anti Lock Braking System
Power Steering
Passenger Airbag
Price
$210,180
Audi R8
The Audi R8 is a high-performance sports car that is designed to offer extreme power and an elegant look. The Sportscar comes in three versions namely the R8 V10 Quattro, the R8 V10 performance Quattro, and the rear-wheel-drive R8 V10 RWD. The 2021 Audi R8 comes in two different variants called 2021 R8 Coupe and 2021 R8 Spyder.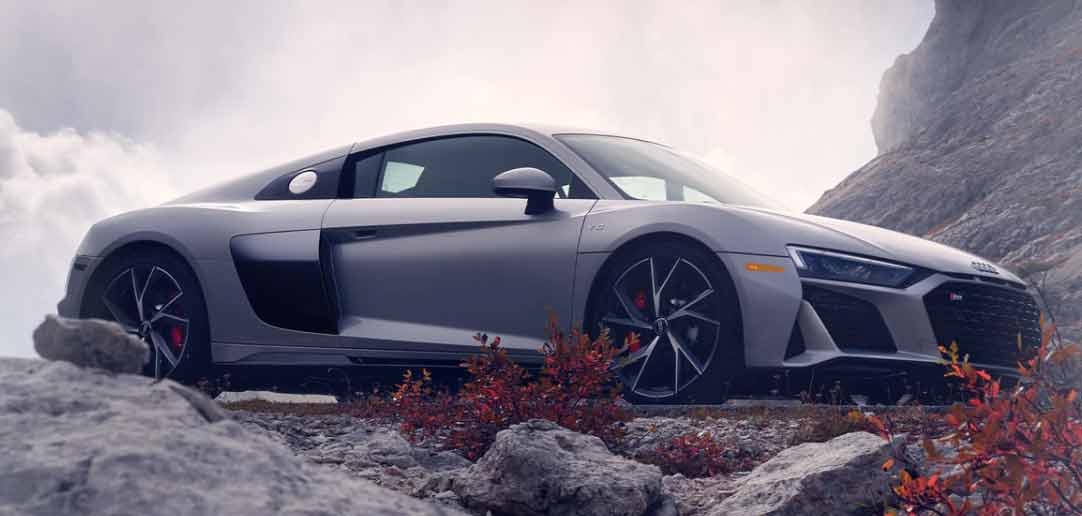 The Audi R8 Coupe is a sports car specially designed for track-inspired performance and comes with a Rear-wheel drivetrain. The Coupe variant is powered by a V10 powerful engine that produces a power of 602 hp and reaches a top speed of 205 miles per hour.
The R8 Coupe is equipped with motorsport DNA, powerful performance, and darkened headlights. The car features a Monoposto cockpit design blended with rich leather and motorsport finishes inspired by classic race cars of the past. In addition, the RWD and performance models are designed with finely crafted extended leather and diamond quilt interior.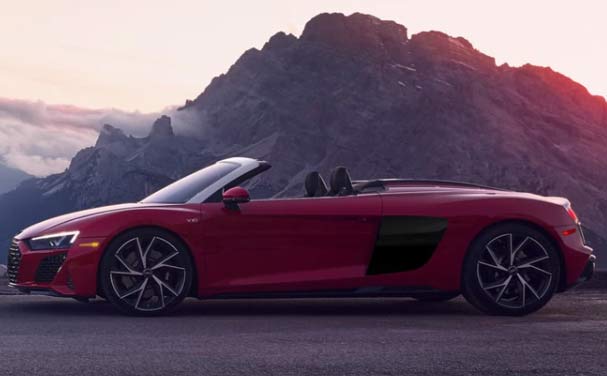 The Audi R8 Spyder is a sports car with no ceilings and comes with a driver-focused interior and heightened aural experience. It is also a track-inspired sports car that is powered by a V10 engine producing a peak power of 602 hp and achieving a top track speed of 204 miles per hour.
The R8 Spyder is also equipped with a Monoposto cockpit designed with rich leather and exotic finishes to combine luxury with the racetrack.
Engine
V10-powered engine
Power
602 hp
Key Features
Multi-function Steering Wheel
Automatic Climate Control
Driver Airbag
Anti Lock Braking System
Power Steering
Passenger Airbag
Price
Starting at $142,700 (R8 Coupe)
Starting at $154,900 (R8 Spyder)
McLaren 720S
The McLaren 720S is a lighter, stronger, and faster sports car introduced to push the limits of possibility. The 720S is designed with inspiration from the Great White Shark to resemble the brutally efficient hunting machine.
The 720S Sports car is powered by an M840T engine with 720PS and the twin-turbo V8 comes alive with a potent growl as soon as your start the button. The 720S comes in two variants: Coupe and Spyder and both perform ferociously fast.
There's supreme quality and comfort in every detail. Controls are carefully angled and positioned for easy reach with minimum distraction. It's an interior crafted around you. Allowing full commitment to an exhilarating drive. You can also choose finishing options to suit your personal tastes.
The 720S specification features two-tone color combinations in Alcantara® or Nappa leather, plus machined and anodized aluminum switches. 720S Luxury envelops the cabin in the highest-quality leather – with iridium brightwork and electrically operated and heated seats as standard.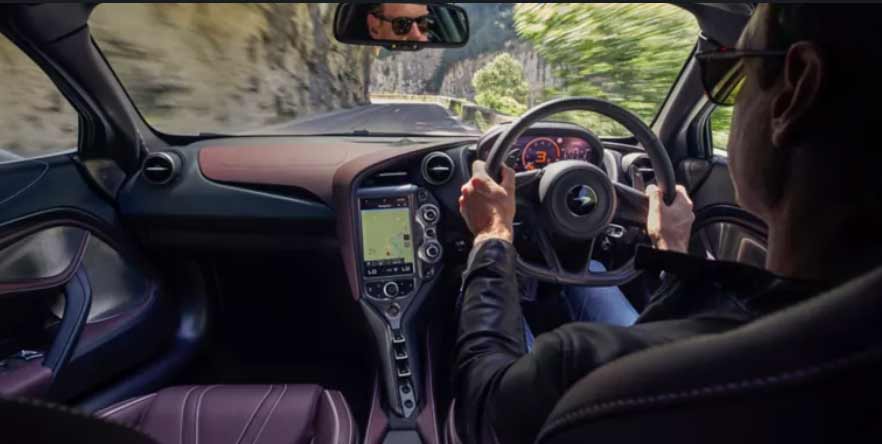 Engine
4.0 L V8 engine
Power & Torque
710 bhp & 770 Nm
Key Features
Electro-Hydraulic Power-Assist Speed-Sensing Steering
Power Spoiler
2-Way Power Driver Seat
2-Way Power Passenger Seat
Proximity Key For Doors And Push Button Start
Full Alcantara Simulated Suede Headliner
Price
about $299,000
Mercedes-AMG GT
The Mercedes-AMG GT is the entry-level variant of the Mercedes-AMG GT series that is powered by the M178 engine. The powertrain produces a maximum power of 350 kW (476 PS; 469 hp) and a maximum torque of 465 lb-ft.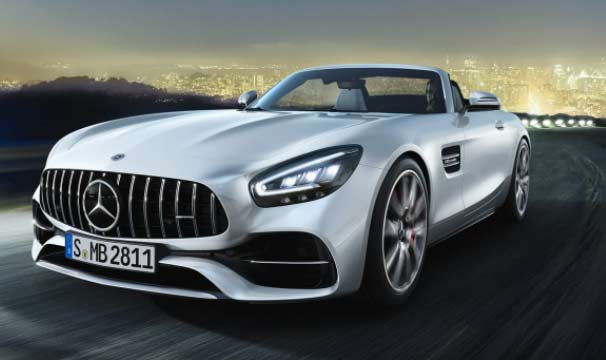 The racers at Mercedes-AMG produced the GT to be a pure sports car with an ideal sense of balance. The GT is introduced to conquer wind and weight, and capture stares and hearts. It is equipped with rear-wheel-drive power and an ideally balanced chassis.
The AMG GT Sports car is featured with LED headlamps that offer high-performance illumination. The interior of this car is luxurious as it features a console controller and a 10.25-inch central screen. This screen offers entertainment, navigation, and apps with animated displays, and intuitive menus.
Besides, the car provides multiple gauge designs, and exclusive readouts of turbo boost, oil temperature, speed, and gear selection with the 12.3-inch digital instrument cluster.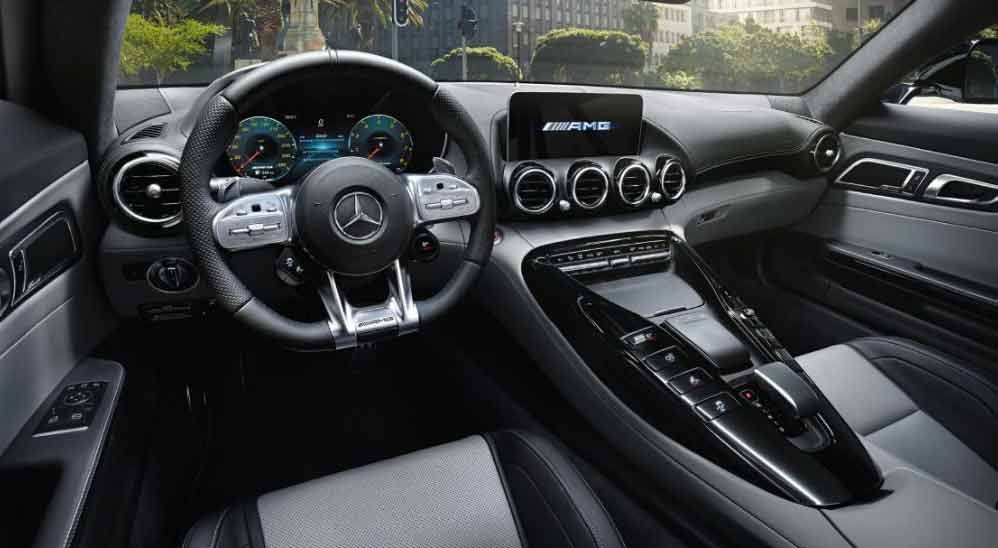 Engine
Twin-turbocharged and inter-cooled DOHC 32-valve V-8
Power & Torque
720 hp @ 6900 rpm
Key Features
Anti Lock Braking System
Automatic Climate Control
Multi-function Steering Wheel
Multi-function Steering Wheel
Power Steering
Power Windows Front
Price
$118,600 (AMG GT Coupe)
$153,500 (AMG GT C Coupe)
Porsche 911 GT3
Porsche refined their new 911 GT3 to make it a genuine sports car with enhanced aerodynamics, performance, tuning, driving pleasure, and adrenaline.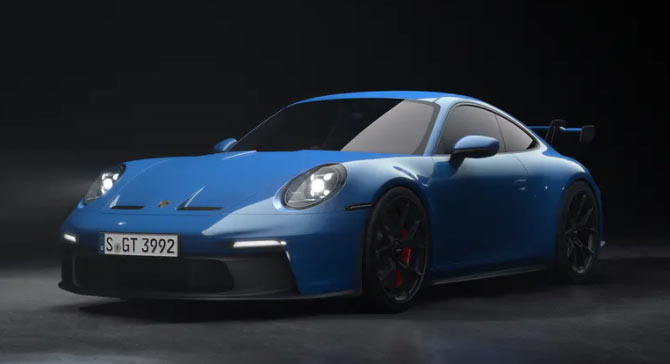 The engine of the new 911 GT3 with a displacement of 3,996 cm³ produces a maximum power of 502 hp. It accelerates from 0 to 60 mph in a mere 3.2 seconds with the standard 7-speed Porsche Doppelkupplung (PDK). You can achieve a top speed of 197mph.
For optimum supply of air to each cylinder, the new 911 GT3 makes use of six individual valves instead of a central throttle valve. This simultaneously enhances the responsiveness, controllability, and gas throughput, especially at high speeds. With that, the performance is enhanced.
The 7-speed PDK boasts an even sportier set-up in the new 911 GT3. The shift throws on the gearshift paddles are crisp and short. Also, you can also change gears directly with the PDK gear selector in the new 911 GT3 as it is based on a manual lever. It provides plenty of racing feel.
The powerful performance and agility of the new 911 GT3 are produced by the new wing attached to the top, as previously used on the 911 RSR. It is carried by two aluminum supports that are integral to the vehicle bodyshell. The clean flow around the underside of the wing is ensured by the so-called swan-neck connection leading to significantly less loss of downforce.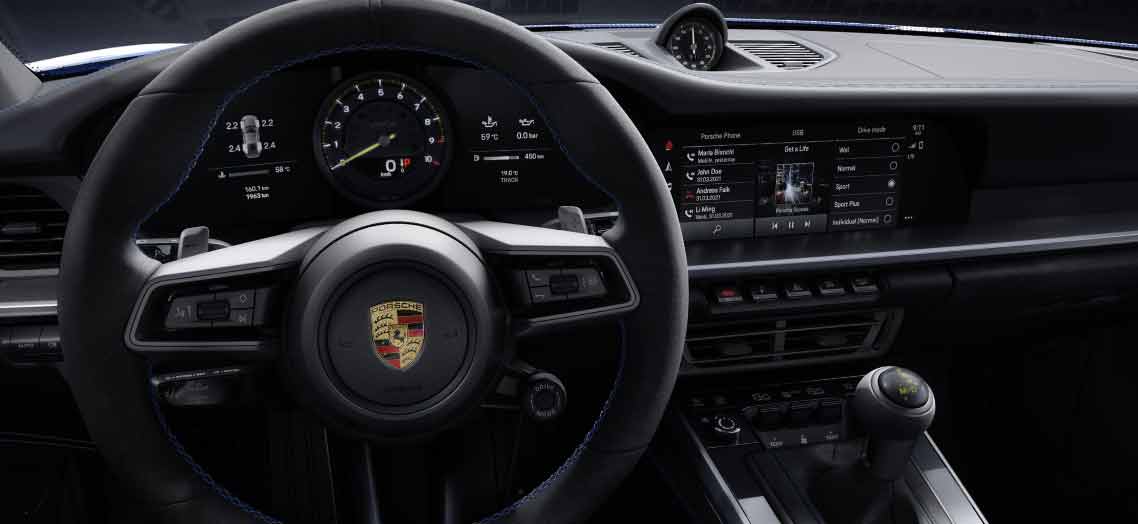 Engine
4.0L/502-hp/346-lb-ft DOHC 24-valve flat-6
Power
375kW/510PS
Key Features
Anti Lock Braking System
Automatic Climate Control
Multi-function Steering Wheel
Multi-function Steering Wheel
Power Steering
Power Windows Front
Price
Starting at $162,450
Ferrari 812 Superfast
The Ferrari 812 Superfast, intensive research and development focused on utilizing Ferrari's track-derived engineering designed to offer its drivers both benchmark performance across the board and the most engrossing and rewarding driving experience possible.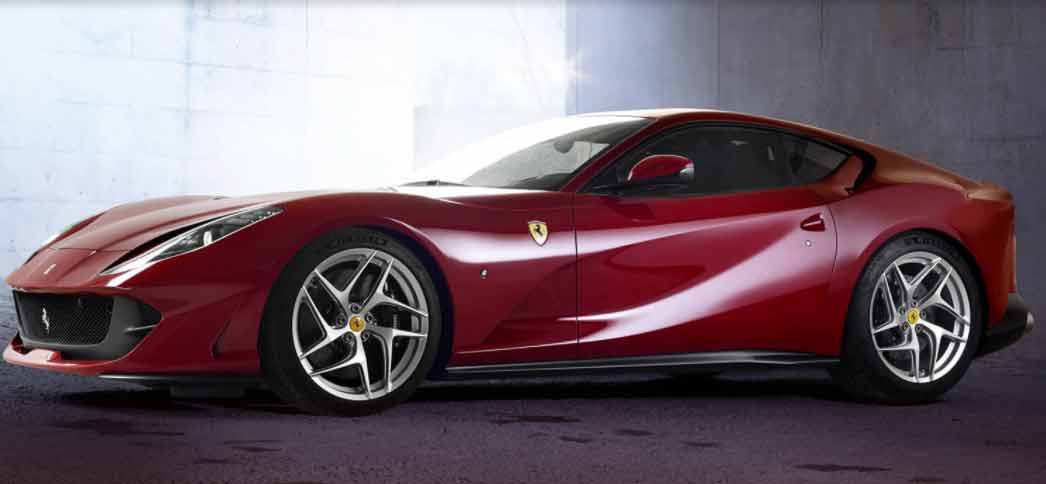 With its output boosted to 800 cv, the 812 Superfast is the most powerful and fastest road-going Ferrari ever built with the rear-engined special limited-series. The Ferrari 812 Superfast thus leads in a new era in Ferrari 12-cylinder history, and, in doing so, builds on the invaluable legacies. For the perfect weight distribution, the car exploits a highly evolved transaxle architecture that duos a front-mounted engine with a rear-mounted transmission equipped with EPS (Electric Power Steering).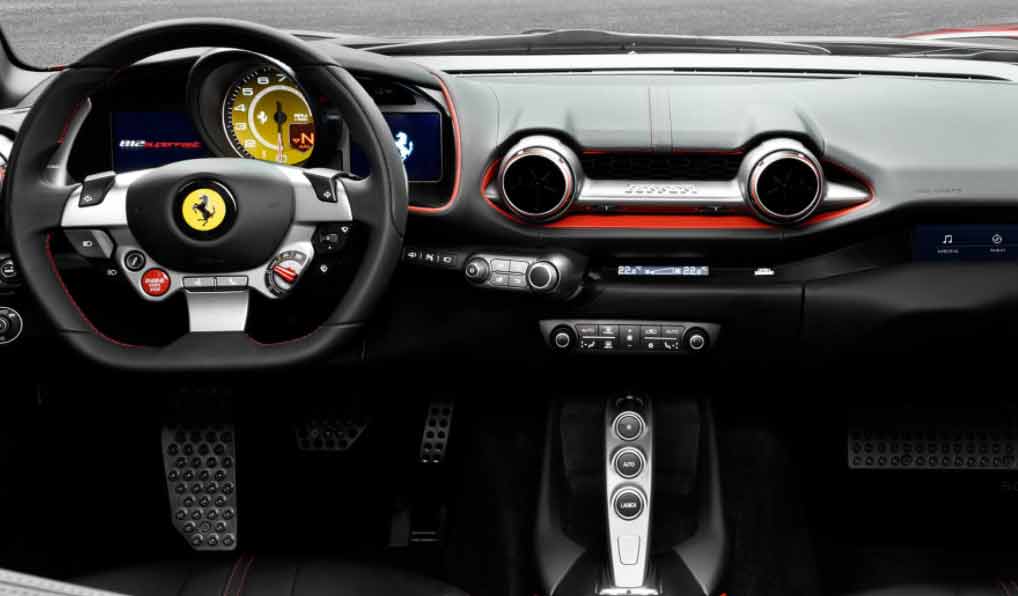 Engine
V12 engine
Power
800cv
Key Features
Electric power steering
Aerodynamic design
High-Performance ABS
Price
About $336,962
Lexus LC 500
The Lexus LC 500 is featured with a meticulously designed, lightweight soft top, dimensional rear combination taillamps, and flush exterior door handles.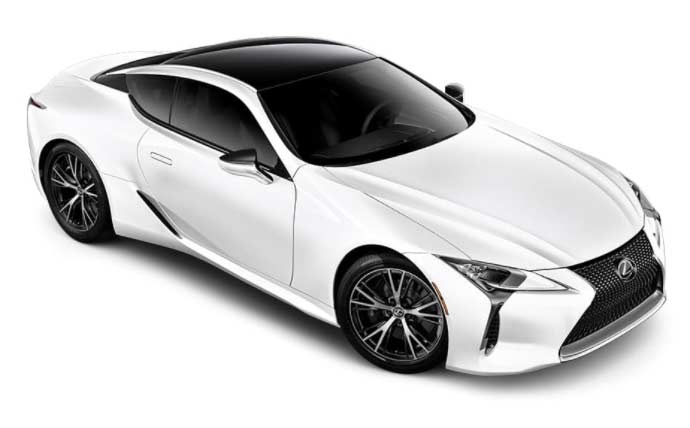 The LC 500 is powered by a 5.0-liter V8 engine with a 7300-rpm redline and a blistering 4.4-second from 0 to 60. The car comes with an available Yamaha performance damper that offers enhanced rigidity, and a lighter suspension reduces the unsprung weight. The LC is also equipped with a Sport S+ drive mode that assists during sharper steering with greater responsiveness.
Talking about the premium features, the LC 500 comes with an advanced climate system that adapts to your body temperature in real-time. Besides, a world-class audio system is installed with Apple CarPlay integration. Amazon Alexa Compatibility, Color Head-Up Display, and performance-inspired instrumentation are the key technological features.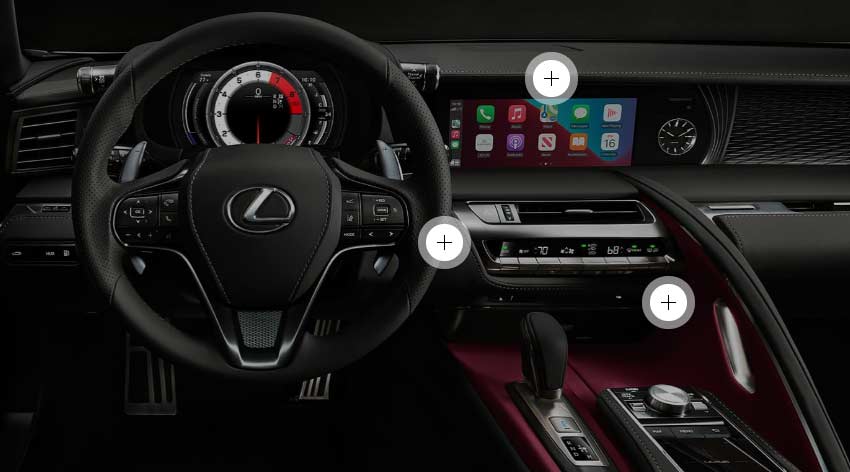 Engine
V8 engine
Power
471 hp
Key Features
10-speed electronically controlled Direct-Shift transmission
Driver-Inspired Cockpit
Carbon Fiber Components
More Dynamic Handling
World-Class Audio System
Performance-Inspired Instrumentation
Price
Starting at $93,050
Jaguar F-Type
The 2022 Jaguar F-Type is a luxury sports car that is designed in its most athletic form. The sports car is equipped with LED headlights with Signature DRL, LED taillights, premium interior features, heated or cooled seats, premium cabin lighting, and much more.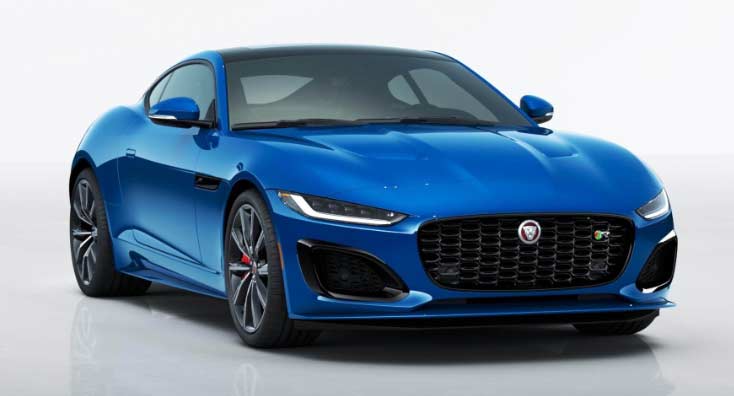 The lightweight seats of the Jaguar F-Type offer comfortability and make the interior an exciting place. The controls are intuitively accessible and the instruments in the console are clear and simple. The front seats of the F-Type are up to 12-way adjustable that can settle into your own personal sweet spot. Moreover, the car offers the option of heating or cooling for better comfort.
The 2022 Jaguar F-Type comes in two variants: Convertible and Coupe. Both these variants are powered by the V8 engine.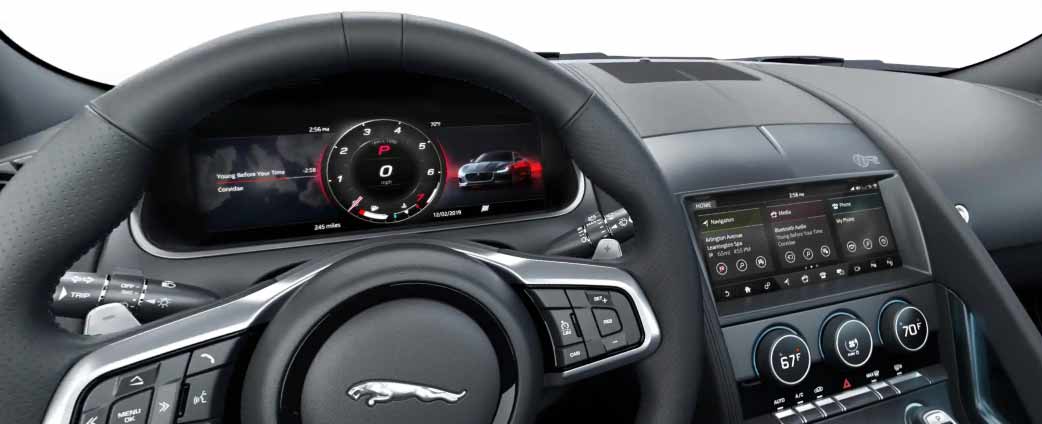 Engine
V8 engine
Power
444 hp at 6000 rpm
Key Features
Athletic and elegant design
Latest Infotainment technology
"J" blade Daytime Running Lights
Intuitive Touch Pro™ interface
Emergency Braking
Price
Starting at $69,900
2021 Chevrolet Corvette Stingray
The 2021 Chevrolet Corvette Stingray is a mid-engine sports car that comes with integrated aerodynamic components. The engine configuration offers optimum visibility, responsiveness, and driving experience. More power is directed to the rear wheels as the engine placement offers rear weight bias.

Every detail and finishing of the Corvette is furnished to offer a natural and immersive driving experience. The car comes with a variety of seat combinations to choose from. Some key features of the Chevrolet Corvette Stingray are FE2 suspension, Driver Mode Selector Visualization, Wireless Apple CarPlay, and Wireless Android Auto+ compatibility.
The Stingray's impressive storage capability is maintained with the retractable hardtop which adds just 77 pounds to the weight of the vehicle and flows seamlessly into the body. This hardtop can be activated at speeds up to 30 miles per hour.
The models of Corvette Stingray come with a seat wrapped in genuine Mulan leather, genuine Napa leather, carbon-fiber trim with a seatback halo, and aggressive bolsters for track driving.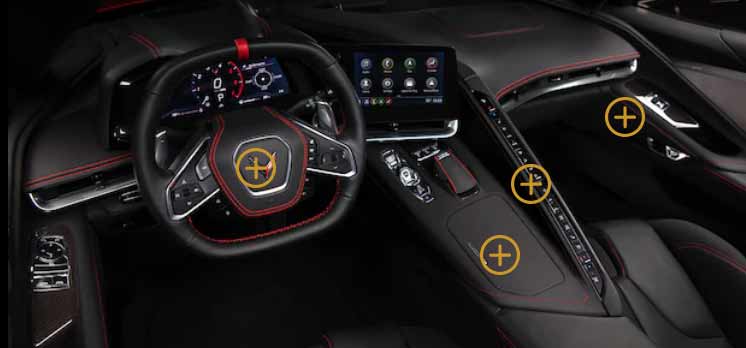 Engine
6.2-liter V-8
Power
495 hp
Key Features
Genuine Leather interior
Carbon Fiber Trim
Wireless Apple CarPlay
Android Auto+ compatibility
FE2 Suspension
Price
Starting at $59,900
2021 Dodge Challenger
The 2021 Dodge Challenger is known as a man-made muscle masterpiece. This powerful car is powered by a supercharged 6.2L high-output Hemi SRT V8 Engine that produces the highest horsepower trim of any production car at a whopping 807hp.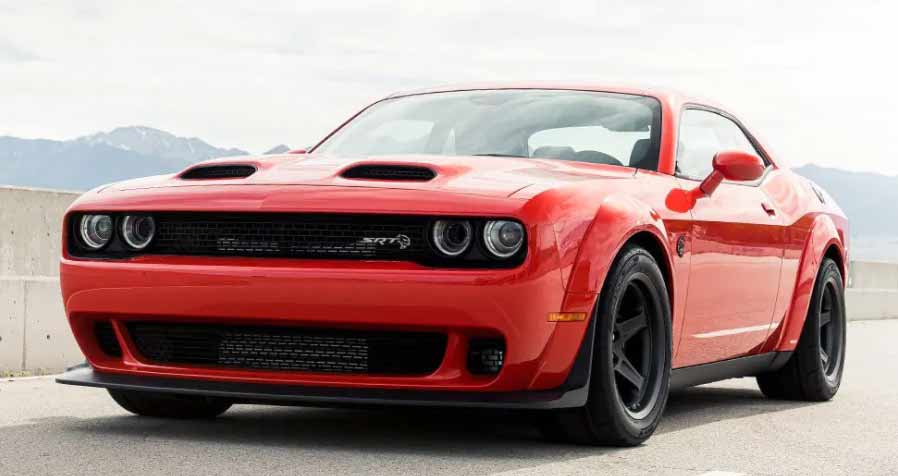 The Dodge Challenger GT model is available with All-Wheel-Drive (AWD) which makes it the world's first and only muscle coupe with available AWD. The Challenger accommodates five passengers without compromising comfort.
The 2021 Dodge Challenger is equipped with a Best-in-class passenger room with Class-exclusive seating for up to five passengers. The 7-inch reconfigurable Driver Information Digital Cluster Display shows every essential information in an easy and accessible manner. In addition, the available Uconnect 4C NAV equips an 8.4-inch touchscreen which features Android Auto integration, and Apple CarPlay support.
The luxurious interior of the Challenger is crafted with a performance-inspired design. Other interior features include available SIRIUSXM Guardian, hands-free calling/voice command, customizable 8.4-inch Uconnect Touchscreen, available navigation, available 4G LTE Wi-Fi hotspot, and much more.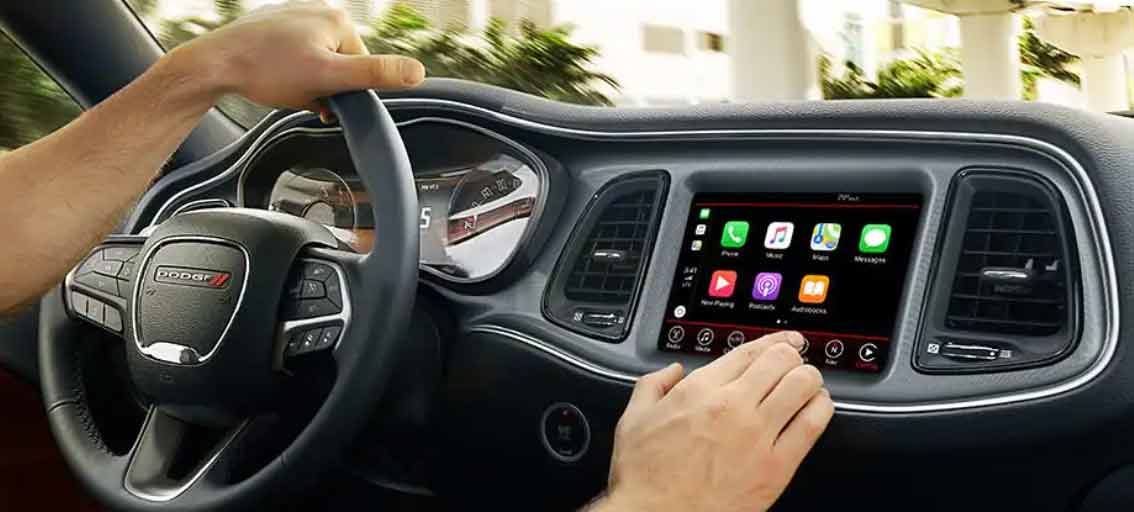 Engine
6.2L high-output Hemi SRT V8 Engine
Power
485 hp
Key Features
7-inch reconfigurable Driver Information Digital Cluster Display
Uconnect 4C NAV
Wireless Apple CarPlay
Android Auto integration
Apple CarPlay
Customizable 8.4-inch Uconnect Touchscreen
Price
Starting at $28,295
Lotus Evora 400
The Lotus Evora 400 is the fastest Lotus sports car that comes with lightweight chassis. This car is powered by a 3.5-liter supercharged V6 engine that generates a maximum power of 400 hp (406 PS). Its comfortable cabin displays various new features.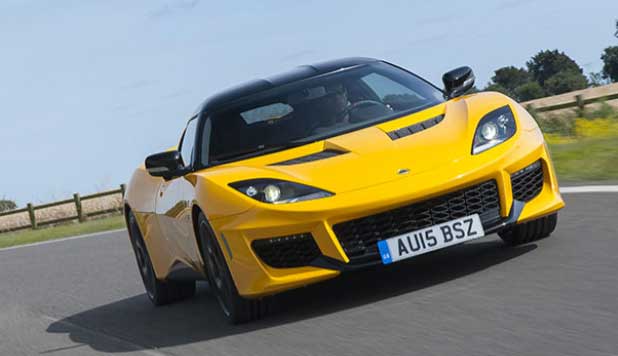 This super-fast car offers exciting acceleration with a selection of manual gears of up to six. The Evora is equipped with a new, efficient, structurally rigid, and low weight extruded and bonded chassis tub.
The car is designed beautifully with aerodynamic features. From its aggressive new front cooling intakes, past the fascinating lateral graphics, to its more prominent rear, 5-blade airflow diffuser, and new three-element tail spoiler, it is every inch the purpose-built supercar.
The luxurious premium interior features of the Lotus Evora 400 include a brand new cockpit, ultra-lightweight sport seats, three trim levels (standard, leather, and Alcantara), 2+2 seat configuration with Isofix in the rear, hip-hugging driving position, leather-trimmed steering wheel with racing line indicator, fully revised ergonomic dashboard layout, engine start button, heated seats, air-conditioning, central locking, premium black carpet, dark headlining, 4 speaker double DIN ICE unit with full Sat Nav, reversing camera, and rear parking sensor.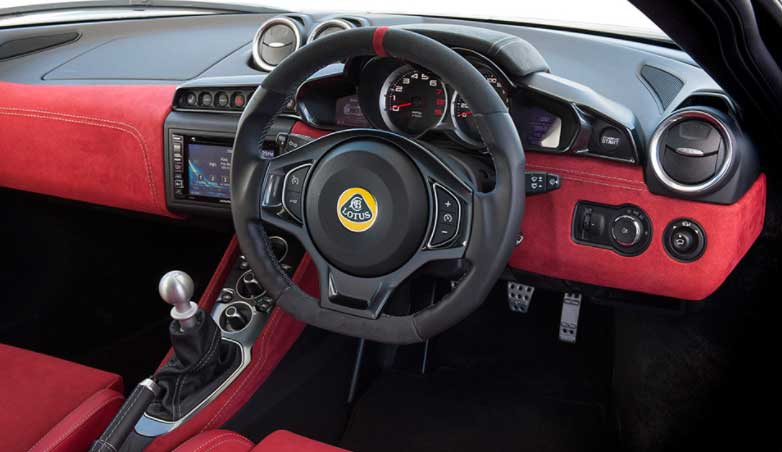 Engine
3.5-liter supercharged V6 engine
Power
400 hp
Key Features
Brand New Cockpit
Ultra-Lightweight Sport Seats
Three Trim Levels
Central Locking
Premium Black Carpet
Reversing Camera, and parking sensor
Price
Starting at $94,900
Aston Martin DBS Superleggera
The Aston Martin DBS Superleggera is dominated by a breath-taking hexagonal grille, combining a sense of boundless strength with the most natural beauty. The DBS Superleggera is the most aerodynamically sophisticated production car ever.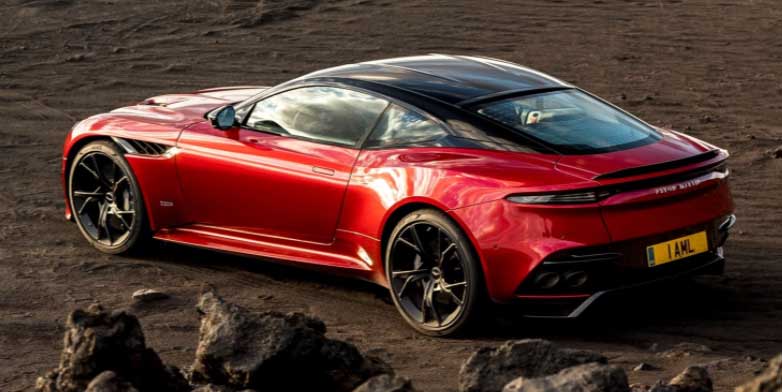 As turbulent air flows along the body side behind the C-Pillar it is controlled and redirected by carbon fiber fixed Aeroblade II™, working in combination with the double diffuser which accelerates air beneath the car. This incredible combination transforms stability and handling, inspiring driver confidence. The carbon fiber cuts weight lowers the center of gravity and expels hot air through a set of beautifully sculpted bonnet vents.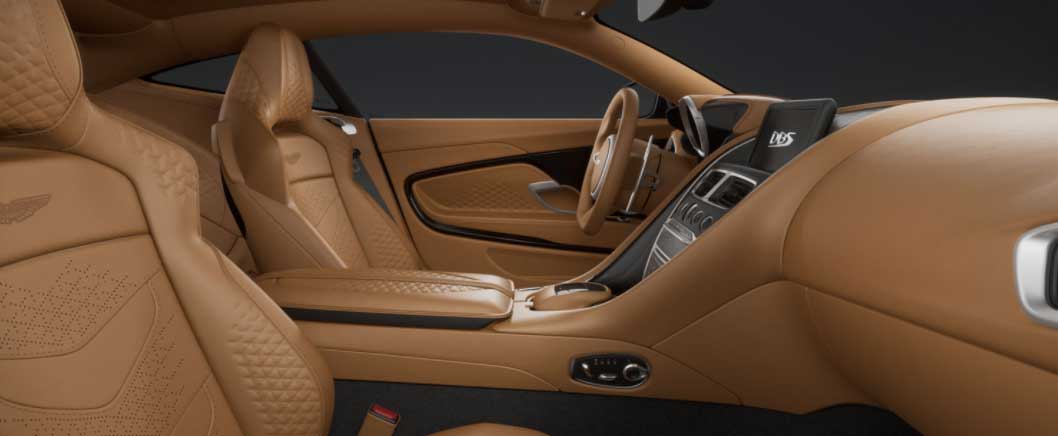 Engine
Twin-turbocharged 5.2-liter V-12 engine
Power
715 Bhp
Key Features
Automatic w/Driver Control Ride Control Sport Tuned Adaptive Suspension
Electric Power-Assist Speed-Sensing Steering
9 Performance Speakers
Real-Time Traffic Display
Heated Sport Plus Seats
Proximity Key For Doors And Push Button Start
Price
$316,300 (Coupe)
$334,700 (Volante)
$397,007 (OHMSS Edition)
Bentley Continental GT
The Continental GT is Bentley Car's powerful model enhancing luxury and automotive beauty. Its pleasing ability and appearance reiterate the grand tourer category, keeping discovery at the heart of customers' experience. Bentley says, "From the unrivaled attention to detail inside the cabin, to the formidable combination of exhilarating yet effortless performance; the road ahead is calling. Answer with the Continental GT."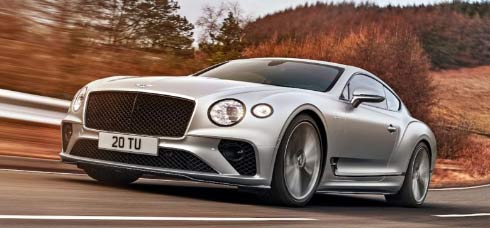 The Continental GT W12 lets customers experience the full strength of a powerful 6.0-liter W12 engine, capable of an extreme top speed of 207 mph (333 km/h). Its 8-speed dual-clutch transmission provides fast and efficient gear shift as the car effortlessly masters every climb, turn and twist of the road.
The Continental model includes full range Continental GT V8 and the Continental GT. Continental GT V8 is known as the peerless grand tourer whereas the Continental GT is known for its balancing beauty and immense strength for a truly enthralling driving experience. Other variants including the Continental GT V8 Convertible and Continental GT Convertible feature open-air driving and exceptional handling.
The Continental GT V8 represents Bentley's responsive and robust V8 engine performance as it powers to achieve a top speed of 198 mph (318 km/h). Customers can experience smooth and comfortable driving with Drive Dynamics Control that provides four driving mode options.

Engine
6.0-liter W12 engine
Power
626bhp @5000-6000 rpm
Key Features
Multi-function Steering Wheel
Engine Start Stop Button
Power Windows Front
Power Adjustable Exterior Rear View Mirror
Automatic Climate Control
Anti Lock Braking System
Price
Starting at $202,500