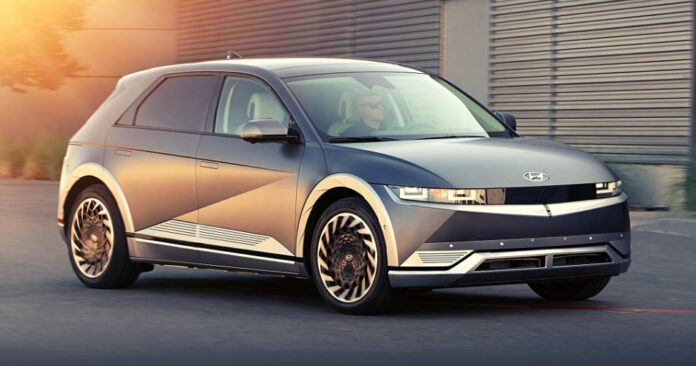 New Hyundai ioniq 5 electric suv 2023 model price, Specs, and features.
Hyundai IONIQ 5 is the first model based on Hyundai Motor Group's first dedicated BEV platform, the Electric Global Modular Platform (E-GMP). Hyundai's introduction to the new 2023 IONIQ 5 has recently received the title at the UK Car of The Year Awards, win for Best Family Car, adding to a multitude of awards and accolades received since its launch in February 2021.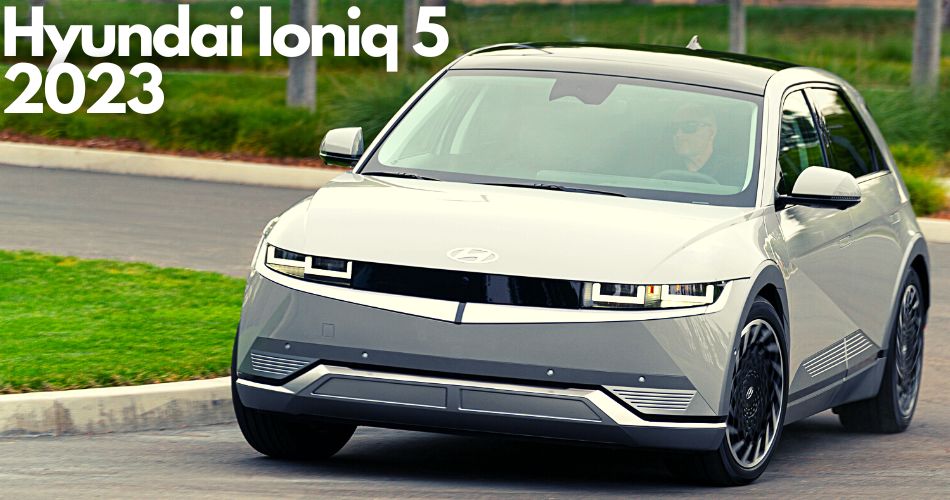 What are the changes for 2023?
The Hyundai Ioniq 5 is a fully electric two-row crossover top-rated electric SUV that debuted last year. It's the first EV from the South Korean automaker to be built on a dedicated electric platform. For 2023 Hyundai makes subtle equipment changes, but enough to bump it's EPA-rating higher in a few areas. The Ioniq 5 is both excellent to drive and relaxing from behind the wheel, plus amazing tech all-wheel drive models now get an EPA-estimated 266 miles of range, up from last year's 256-mile rating. A battery heating system and preconditioning function are now standard on all models. Finally, the Ioniq 5 has a maximum tow rating for SEL and the Limited models are up to 2300 pounds.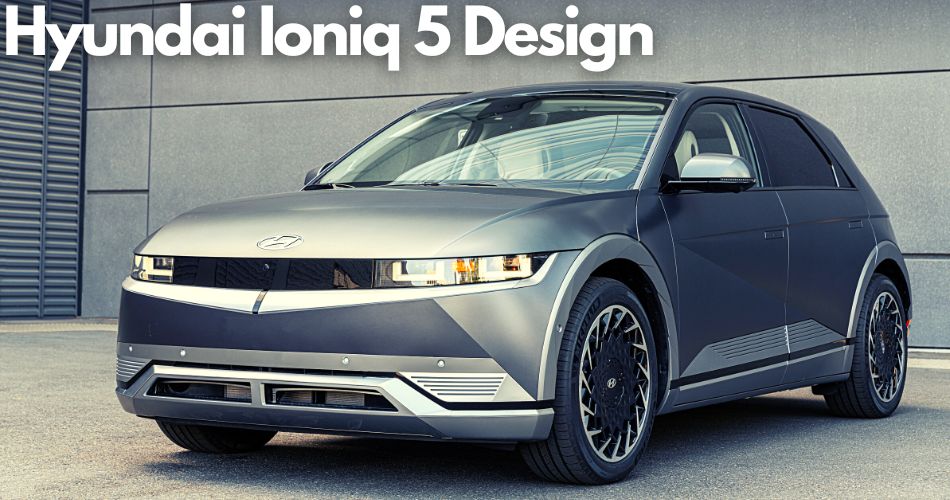 The updated 2023 Hyundai IONIQ 5 electric SUV range will be also available with a new 77.4kWh battery, along with several range enhancements and new features. It will be available with video-based digital interior and exterior mirrors. Mounted in the IONIQ 5's rear spoiler, the Digital Centre Mirror (DCM) optimizes visibility by providing an unobstructed, panoramic rear-facing view of the car.
The new battery heater and conditioning feature is standard across the range and will enable Hyundai IONIQ 5 to adapt its battery temperature while traveling to support optimal charging conditions when reaching the charging point, improving real-life charging performance in hot or cold ambient conditions. This function activates automatically when a high-power charging point is entered into the vehicle's navigation system using connected routing.
Key Changes of Hyundai Ioniq 5 electric SUV 2023
IONIQ 5 now available with a 77.4 kWh battery pack.
Range and power increase to 315 miles and 325 PS.
New IONIQ 5 Namsan Edition introduces Digital Side Mirrors and Vision Roof.
Battery Heater with Battery Conditioning for more consistent charging capabilities.
What is hyundai ioniq 5 namsan edition?
A new addition to the Hyundai IONIQ 5 range is the Namsan Edition new range-topping which offers various choices of the highest possible equipment and powertrain specifications. The Namsan Edition is named after Namsan Mountain in the city of Seoul, affording views across the skyline of South Korea's capital city and a national park calming location in one of the world's busiest cities. The IONIQ 5 Namsan Edition with its full-length vision roof maximizes the available cabin light and great panoramic view, whilst the leather upholstery, relaxation seats, and spacious interior cossets occupants within.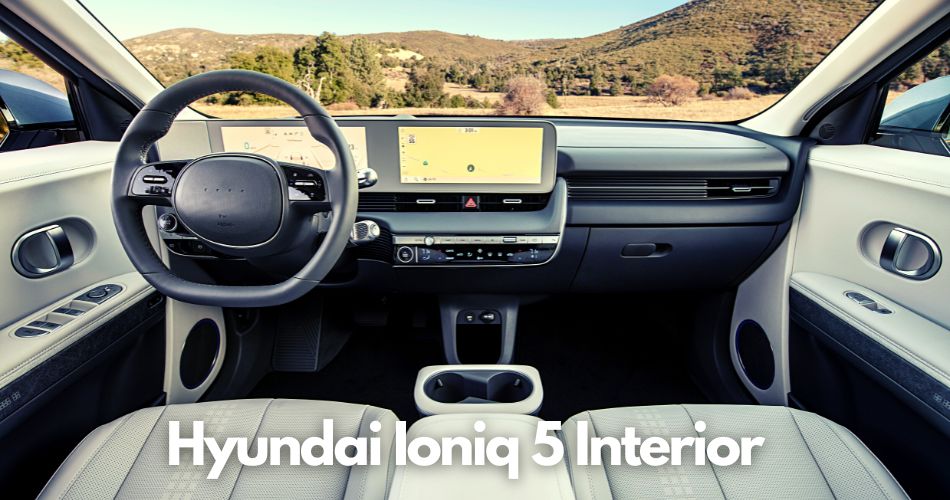 The Namsan Edition will also offer Digital Side Mirrors (DSM) that replace traditional door mirrors with externally mounted cameras that project their image onto OLED monitors for better visibility and improved safety. This high-tech feature will be available in Europe for the first time in a Hyundai Motor Group vehicle. The DSM reduces air resistance and will provide IONIQ 5 customers with an enhanced rear view, even in inclement weather. In addition to these additions to the top trim, Namsan Edition models also include both Heat Pump and Tech Pack as standard.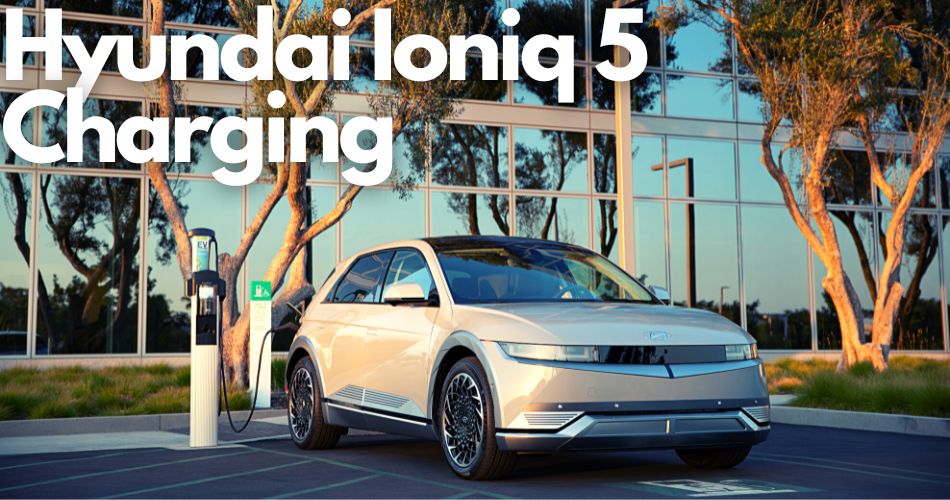 What is the range on an Ioniq 5 2023?
In a range realignment, the SE Connect 58 kWh with a range of up to 238 miles and a 16.7 kWh/100km efficiency (WLTP) Premium models are available with both the 58 kWh and new 77.4 kWh pack that delivers an increased range of up to 315 miles (WLTP) and a power increase of 11PS over the previous 72.6 kWh battery.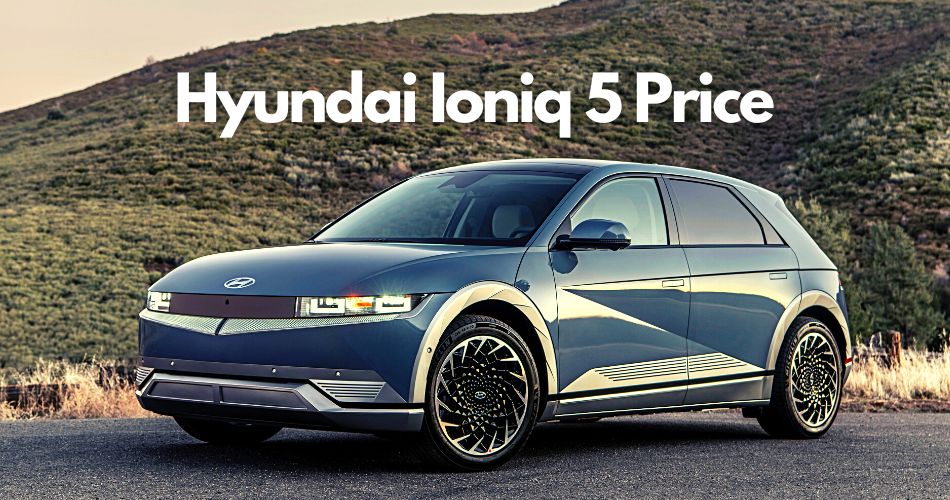 How much does a Hyundai Ioniq 5 EV cost?
| | |
| --- | --- |
| Hyundai Ioniq 5 variants | Hyundai Ioniq 5 price |
| Hyundai Ioniq 5 SE | $47,900 |
| Hyundai Ioniq 5 SEL (Premium) | $51,900 |
| Hyundai Ioniq 5 Limited | $57,000 |
| Hyundai Ioniq 5 Namsan Edition | $62,500 |
Please note that the above-given prices are subject to change and are for reference purposes only.
Is the Ioniq 5 SE worth it?
The Hyundai Ioniq 5 SE Connect offers a high level of standard specification including front multi-function reflector and rear LED lamps, 12.3" audio and navigation with Bluelink© connectivity, wireless device charging and adaptive cruise control. Vehicle dynamics benefit from the addition of smart frequency dampers to improve the response of front and rear suspension and increase both handling response and ride comfort.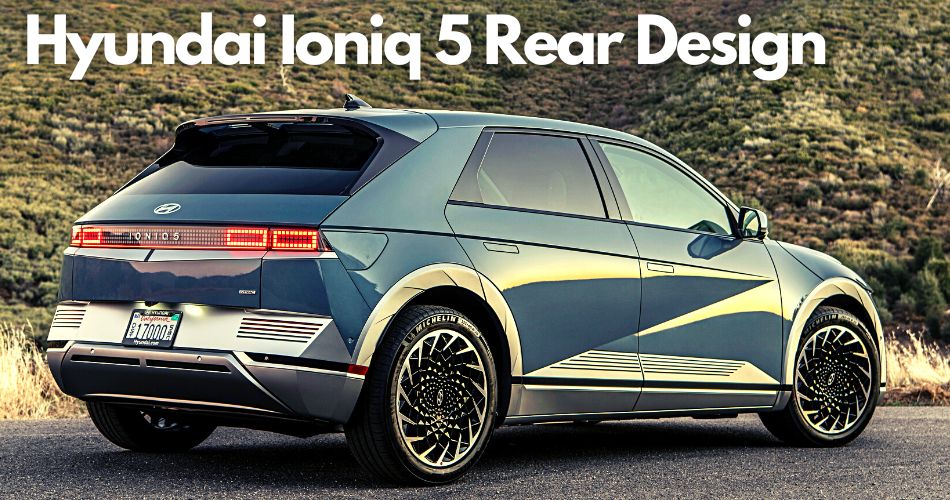 What is the difference between Hyundai Ioniq Premium and Premium SE?
The Premium IONIQ 5 models get new standard hardware including the Vehicle to Load (V2L) framework, beforehand an expense choice, part cowhide upholstery, updated delicate touch inside including 64 variety encompassing lighting and sliding mid control area. The Premium detail level likewise sees the primary computerized-based arrangement presented with a standard full showcase reflect that likewise utilizes a camera situated inside the vehicle spoiler to extend a continuous presentation onto the inside reflect, streamlining the driver's back view in all circumstances, close by the consequently darkening capability.
Additionally accessible on the Premium is the discretionary intensity siphon which will upgrade the proficiency of the battery during severe weather conditions by warming the lodge instead of utilizing the high voltage battery to control the warming framework.
Hyundai Ioniq 5 2022 vs 2023
| | | |
| --- | --- | --- |
| ITEM | Hyundai Ioniq 5 2022 | Hyundai Ioniq 5 2023 |
| Battery Heating System  | Standard with HTRAC AWD-equipped models | The standard for all IONIQ 5 |
| Battery preconditioning function | Not Available | The standard for all IONIQ 5 (Enabled when EV fast charger destination is set in the onboard navigation) |
| Towing capacity | 1,650-lb. towing capacity (excl SE Standard Range RWD) | 2,300-lb. towing capacity (excl SE Standard Range RWD) |
| All-Electric Range | AWD models: 256 miles | AWD models: 266 miles |
| MPGe (City/Highway/Combined) | AWD models: 110/87/98 | AWD models: 113/90/101 |
| Projector-type LED headlights and front LED accent lighting  | Standard for SEL, Limited trims | The standard for Limited trim |
| NFC Digital Key 1 | The standard for Limited trim | Standard for SEL, Limited trims (Digital Key 1 Android only) |
| Seatbelt reminder (driver only → 5 seats) | Not Available | The standard for all IONIQ 5 |
| NEW COLOUR OPTIONS | Not Available | Gravity Gold Matte |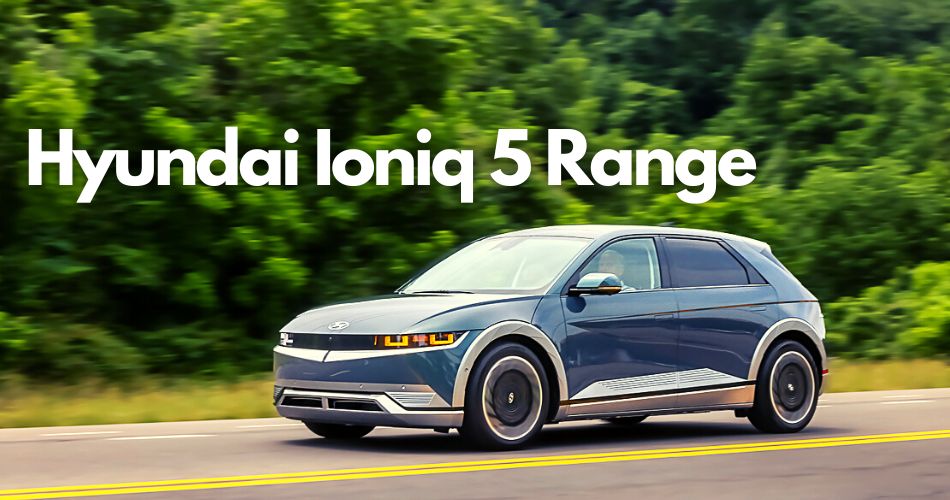 What is the top of the range Hyundai Ioniq 5?
The Ultimate Ioniq 5 trim now offers the previous cost options of blind view monitor and surround view monitor as standard, which joins 20" alloy wheels, privacy glass, heated and ventilated front seats, with heated rear, BOSE premium sound system, and augmented reality head-up display. Customer options include the Heat Pump as well as a revised Tech Pack that features Remote Smart Park Assist (RSPA), Parking Collision Avoidance (PCA), Automatic flush door handles, driver seat position memory function, and relaxation seats on both driver and passenger seats.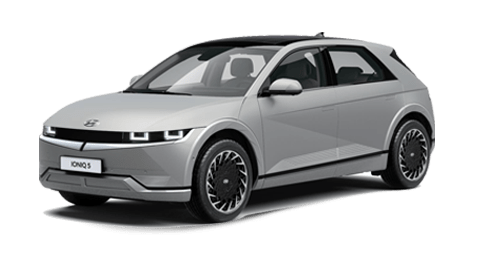 2023 Hyundai Ioniq 5 electric suv specs
| | |
| --- | --- |
| TECH-SPECS | Hyundai Ioniq 5 |
| Drive Configuration | RWD / AWD |
| Maximum Power | 74 kW + 165 kW (320HP) |
| Maximum Torque | 605 Nm (446 lb-ft.) |
| Battery Type | Lithium-ion Polymer |
| Battery System Capacity | 58.0 kWh/77.4 kWh |
| Wheelbase | 118.1 inches |
| Overall Length | 182.5 inches |
| Overall Width | 74.4 inches |
| Overall Height | 63.0 inches |
| Minimum Ground Clearance | 6.1 inches |
| Curb Weight (lbs) | 3,968 – 4,663 |
| Cargo capacity | 27.2 SAE Volume (cubic feet) |
| Driving Range (miles) | 220-303 |
| Front Suspension | MacPherson strut |
| Rear Suspension | Multi-link (5-link) |
| Brakes | Ventilated Disc (Front)/Solid Disc(Rear) |
| Top Speed | 115 MPH |